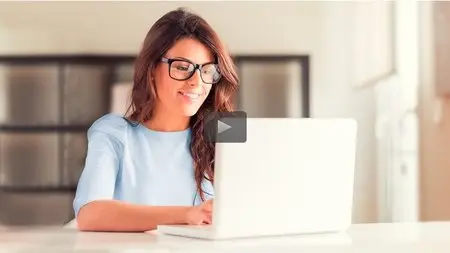 Udemy – Write A Great How To Book Fast How To Write Books That Sell
WEBRip | MP4/AVC, ~463 kb/s | 1280 x 720 | English: AAC, 55.5 kb/s (2 ch), 48.0 KHz | 207 MB
Genre: Business / Communications | Language: English | +Project Files
"Give me one hour and I will have you writing your own, HIGH QUALITY "How To" book AND it will also be a book that SELLS!"
Have you ever wanted to write your own "How To" book, but just weren't sure how to get started?
Do you want to help thousands of people with your book, but are nervous about the process?
Want to earn a new, passive income with your "How To" book, but you seem to get "stuck" all along the way?
If you want the benefits of writing your own book:
"Expert" status among your prospective customers, audience and peers
Credibility & authority positioning
An additional stream of passive income
Helping thousands of people with your message
Then, be sure to check out the free preview lectures below, because I am going to show you a super-simple system for writing your book that is quick, easy and painless!
Not only that, but I'm also going to show you how to write a book that SELLS.
You see, it's one thing to write a book, but it's an entirely different thing to create a book that SELLS!
I've written over a dozen books and have sold 300,000 copies of my books to people all over the world, so I know what I'm talking about when it comes to writing books that sell!
The feeling you get when you know you've helped hundreds of thousands of people with your message is PRICELESS!
I want that for you.
So, I've come up with a course that is more like a powerful "workshop" in that, throughout the course, I give you step-by-step activities and actions to take in order to bring you to your goal of having your own book written and published!
This is a short course (less than one hour) but it is POWER PACKED with ONLY the information you need to get up and running with your own book, instantly!
No more struggling with "what do I do now"?
No more "getting stuck" with writer's block…
No more wondering if you're doing it right, or failing miserably.
Believe me, with this course, (and my help inside this course) you can do this!
Very soon, you will have your own "library" of books that you can point to - a book catalog that will have people thanking you for helping them through your books!
You can do it, let me show you the quick and easy way to write your books.
Enroll today and benefit from Udemy's 30-day, no-questions-asked, money back guarantee!
What are the requirements?
you should have a pad of paper and pen to take notes and to do the practical exercises.
this course walks you through how to write a book. There will be additional expenses for your book cover, transcription services and formatting which I will cover inside the course.
What am I going to get from this course?
Over 18 lectures and 43 mins of content!
use these strategies to quickly and easily write a "how to" book.
understand how to create a title for your book that SELLS.
write your "quickie" book within days (using the special "quickie book" strategies)
write your "standard" book within 3 weeks or LESS. (using the strategies I walk you through, step-by-step)
learn how to prevent writer's block and get unstuck.
know where to get your book cover done professionally and inexpensively.
use 3 different super-simple ways to quickly write a book.
What is the target audience?
you should take this course if you want to write a book and are not sure how to do it.
you should take this course if you want to learn the super-simple, super-fast ways to write your own books.
you should take this course if you want to write a lot of quality books in a short period of time.
you should take this course if you want to write books that SELL well!
you should NOT take this course if you would rather write a book the "traditional way".
you should NOT take this course if you prefer methodologies that are more complicated / technical.
you should NOT take this course if you do NOT want the fastest, easiest ways to write your book.
you should NOT take this course if you are more impressed by a longer course which contains a lot of fluff, as compared to a shorter course that will give you better results.
Curriculum
Section 1: Introduction To Writing Your How To Book
Lecture 1 Introduction
Preview
02:52
Discover the benefits of having your own how to book that sells!
Lecture 2 Let's Talk About Your "Why".
Preview
03:44
One of the most important things to get in touch with when you get started is your "WHY".
Determining what drives you and why your book is so important is critical to giving you the focus and momentum to getting your book project done.
Lecture 3 Practical Exercise - What Is Your Why?
Preview
Text
Let's take a closer look at our WHY. This practical exercise will help you identify your WHY and use this to propel yourself to book writing success.
Section 2: Your Book Title - The Number One Element To Writing A Book That Sells
Lecture 4 Creating An Amazing Book Title That Sells 05:23
Your book title is one of the MOST important things you can work on when creating a book that SELLS.
This lecture walks you through a 9-step process of research and determining what is the ultimate title for your book - all with the aim of helping your prime customer buy your book and benefit from it.
Lecture 5 Practical Exercise - Create Your Book Title That Sells Text
Let's walk through the 9-step system for determining a winning title for your book - a book title that will SELL your book!
Quiz 1 Why Is Your Book Title So Important To Selling Lots Of Books? 1 question
Section 3: Three Fast & Easy Book Writing Methods
Lecture 6 3 Super Fast, Super Simple Book Writing Methods
Preview
00:29
This lecture is an introduction to the 3 super fast book writing methods.
Lecture 7 Method #1 - Traditional Method (With Faster Tweaks) 08:24
In this lecture, I walk you through the "traditional method" that most writers use, but I also include some simple tweaks to this method that will help you write faster.
Lecture 8 Method #2 - Transcription Method (My Super Fast Method) 03:21
In this lecture, I walk you through the very powerful "transcription method" that supercharges your writing so you can write a lot more books in a lot less time. I also include some simple tweaks to this method that will help you write even faster.
Lecture 9 Method #3 - Course Creation Method 02:27
In this lecture, I walk you through the "course creation method" which uses an online course creation method to more easily write your book.
The benefit of this is that you will end up with your own online course and a matching book as well!
So, you will take the same base content and turn it into two income streams!
Lecture 10 Practical Exercise - Choose A Simple Book Writing Method For Your Book Text
in this lecture, you will choose which of the three methods you are going to use to write your book.
Section 4: Quickie Books Your Can Write Within A Few Hours
Lecture 11 3 Faster Ways To Create Books That Build Your Authority Positioning 03:30
In this course, we discuss 3 additional ways to write what I call "quickie" books. These are books that can be produced in ONE DAY!
Section 5: Your Book Cover & Graphics
Lecture 12 Your Book Cover - The Critical Importance Of Your Graphics 03:27
Since your book cover is the first thing a potential buyer sees, your cover is another critically important element of having a book that SELLS.
in this lecture, I'll help you get clear on what you need to put on your cover so that it conveys the benefits that your book will provide.
This will help your book sell more.
Lecture 13 Practical Exercise - Getting Your Book Cover Created Text
Let's get your book cover created!
This lecture walks you through how to do this by getting the work outsourced inexpensively.
Section 6: Writer's Block - What To Do About It And How To Prevent It
Lecture 14 Preventing Writer's Block - What To Do If You Get Stuck 02:40
Ocaasionally, writer's get stuck.
If you follow my proven method for quickly writing your book, this won't happen to you!
However, if you get stuck, I want you to have my special methods for preventing writer's block.
Follow these steps and you'll be back writing in no time!
Lecture 15 A Step By Step Approach To Beating Writer's Block 02:14
This lecture gives you the step-by-step formula for preventing / avoiding writer's block!
Lecture 16 Download The PDF Version Of This Presentation Here. Text
You can download the PDF version of this presentation so you can take notes on it or click on the included links!
Section 7: Conclusion
Lecture 17 Conclusion
Preview
01:19
This lecture concludes the course with information about where to find additional resources.
Lecture 18 Bonus Lecture 1 page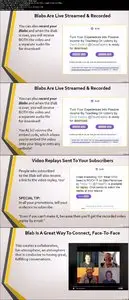 Many Thanks to Original uploader.
For More Rare Movies
Check out my blog!
No Mirrors Please