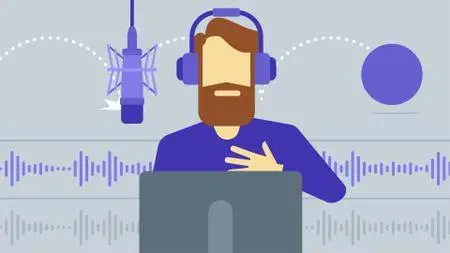 Voice-Over for Video and Animation
MP4 | Video: 720p | Duration: 1:30:42 | English | Subtitles: VTT | 715.9 MB
Voice acting (voice-over) is more than just funny voices. This course prepares voice actors and directors for what is expected in a recording session and provides tips to improve anyone's voiceover skills. Director and storyboard artist Mark Simon reveals the industry standards for producing better voice sessions, as well as techniques to improve line readings and create a winning demo reel. He also covers the nuts and bolts of recording, delivering, and backing up audio files, and achieving that professional sound for personal projects at a home studio or office.
Topics include:
Finding and hiring voice-over talent
Recording voice-over
Becoming a professional voice artist
Recording better line readings
Creating a demo reel
Recording your own voice-over projects
Delivering and backing up audio files