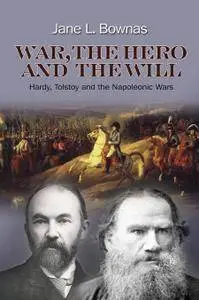 War, the Hero and the Will: Hardy, Tolstoy and the Napoleonic Wars by Jane L. Bownas
English | 2015 | ISBN: 1845196708, 1845199049, 9781845196707, 9781845199043 | 199 pages | True PDF | 1.59 MB
Thomas Hardy's "The Dynasts" and Leo Tolstoy's "War & Peace" are both works which defy attempts to assign them to a particular genre but might seem to have little else in common apart from being set in the same period of history.
This study argues that there are important similarities between these two works and examines the close correspondence between Hardy's and Tolstoy's thinking on themes relating to war, ideas of the heroic and the concept of free will. Although coming from very different backgrounds, both writers were influenced by their experiences of war, Tolstoy directly, by involvement in the wars in the Caucasus and the Crimea, and Hardy indirectly, by the events of the Anglo-Boer Wars.
Their reaction to these experiences found expression in their descriptions of the wars fought against Napoleon at the beginning of the century. Hegel saw Napoleon as 'the great world-historical man of his time', and this work considers the ways in which Hardy and Tolstoy undermine this view, portraying Napoleon's physical and mental decline and questioning the role he played in determining the outcomes of military actions. Both writers were deeply interested in the question of free will and determinism and their writings reveal their attempts to understand the nature of the force which lies behind men's actions. Their differing views on the nature of consciousness are considered in the light of modern research on the development of the conscious brain.