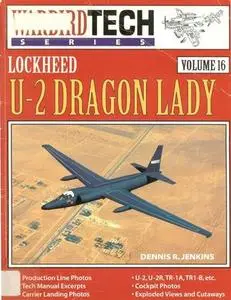 Dennis R. Jenkins - Lockheed U-2 Dragon Lady
Specialty Press | 1998 | ISBN: 1580070094 | English | 102 pages | PDF | 76.8 MB
Warbird Tech Series Volume 16
This is the first-ever series analysis and review of the world's most exciting combat aircraft for the layman. Each volume emphasizes the unique, the groundbreaking, and the technical characteristics of the aircraft.
This book contains photos, drawings, and excerpts from previously "secret" and "restricted" technical manuals produced by the government and aircraft manufacturers, as well as vintage photos of aircraft during prototype and manufacturing stages, exploded views, phantom drawings from tech manuals, and more. For military and aviation enthusiasts.