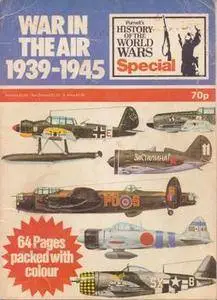 Richard Humble - War in the Air 1939-1945
Phoebus Publishing | 1975 | ISBN: N/A | English | 68 Pages | PDF | 132.77 MB
Purnell's History of the World Wars Special
Contains illustrations, colored as well as b/w, of aircraft from World War II. Featured are Blitzkrieg, Battle of Britain, the Bombing Offensive, Fighters' War, Aerial Command of the Seas, Eclipse of the Rising Sun. Maps are also included.