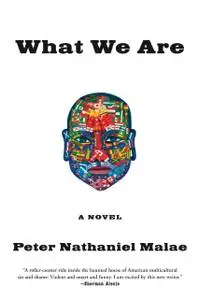 What We Are
by Peter Nathaniel Malae
English | EPUB | 2.8 MB
A New York Times Editors' Choice and a blazing and authentic new literary voice, Peter Nathaniel Malae's raw and powerful, bullet-fast debut novel looks at contemporary America through the eyes of one disillusioned son.
What We Are follows twenty-eight-year-old Samoan-American Paul Tusifale as he strives to find his place in a culture that barely acknowledges his existence. Within San Jose's landscape of sprawling freeways and dotcom headquarters, where the plight of migrant workers is ever-present, Paul lives outside society, a drifter who takes a personal interest in defiantly—even violently—defending those in need. As he moves through the lives of sinister old friends, suburban cranksters, and septuagenarian swingers, Paul battles to find the wisdom he desperately needs, whether through adhering to tradition or casting it aside.
A dynamic addition to America's diverse literature of the outsider, What We Are establishes Peter Nathaniel Malae as an authentic, gifted new writer, whose muscular prose brings to life the pull of a departed father's homeland, the anger of class divisions, the noise of the evening news, and in the end beautifully renders the pathos of the disengaged.