Neil Patel - Advanced Consulting Program - Mouth 9-12
WEBRip | English | MP4 + MP3 + PDF Guides | 960 x 538 | AVC ~826 kbps | 30 fps
AAC | 248 Kbps | 44.1 KHz | 2 channels | 04:21:46 | 9.42 GB
Genre: eLearning Video / Business, Sales, Marketing
"How to make money from every customer you ever acquire. FACT: Most of the growth in any business comes from the customers they already have. Discover…"
"Email Strategy" Email is changing. Deliverability, HTML, VIDEO… here you'll learn what we do and what's working now. Increased open rates, click-throughs and conversions = $$$
"Re-targeting Lists & Sequences" The exact "copy and paste" sentence to use in your retargeting campaigns to get your visitors back at every step of your sales process, while building your own retargeting "lists"
"Hybrid Affiliate Offers" Pre-affiliate videos, mini-review sites and rolling affiliate launches are just a few of the affiliate promotion tricks up our sleeves.
"Customers-To-Members" This simple strategy can take a reasonable number of your email subscribers to paying members, and paying members to VIP level members every month on auto-pilot. Really slick and man does it ever work!
"Rolling Launches" This is HUGE! Imagine a product launch in your business going off every single week. This requires software [INCLUDED] and just a little planning (we have a few every week). You're gonna love this…
Back-end Webinar
"Getting paid traffic has never been cheaper, all the chumps are out of the market and we have cracked the code for Google Ads for 20-30 cents on the dollar – here's how…"
"Display Network Campaigns" The Google Display Network Serves 1 Trillion Impressions Every Month. How to build and scale campaigns in the display network from A to Z (HINT: Google, Yahoo & Bing Included.)
"Building an Affiliate Army" The strategy that works in the real-world to recruit, motivate and retain hundreds of affiliates to promote your business for you.
"Make Google Your Affiliate" [SUPER NEW!] Using one "little known program" Google will manage EVERYTHING for you for a piece of the action. Just pay them a commission and they are yours.
"Hyper-Targeting Visitors" How to ethically spy on your visitors and magically display super targeted offers focused on what they're interested in RIGHT NOW!
"Psychographic Scheduling" How to determine when to run ads for the highest ROI ad where. (HINT: One of our best-kept secrets is Germany…)
Facebook Exchange
"How to laser-target Facebook's 1.2 billion active users and turn them into the most rabid buyers on your list"
"FB Magic" Why some of our ads make us the most money when NOBODY clicks on them. [The BEST AD TEMPLATES INCLUDED]
"Facebook Data Mining" Finding your share of the 1,200,000,000+ Facebook Users That Are Proven Buyers. [CHECKLIST INCLUDED]
"Custom & Look-a-like Audiences" How to advertise to ONLY the most targeted leads that you already know meet your customer criteria and have the ability and desire to buy.
"Using Facebook Fan Pages" How to use Facebook ads to fatten your Facebook fan list (HINT: These leads can be worth up to $4 per month EACH in select markets!)
More Advanced Traffic & Conversion
How and why CPM Email Drops are still the best way to build your list and why affiliate traffic sucks in comparison.
"Trading Quarters for Dollars" How to convert formerly stinky "co-reg" leads that cost as little as .25 each, into $.50 – $2 a month or more in profits each.
"Back To The Future PPC" Google, Facebook & MSN are humbler these days – see how you can use this to your advantage and even beat them at their own game.
Remnant Banner Traffic Networks are the newest form of DIRT cheap traffic on the planet, selling banner ad placement above the fold for as little as .09 per 1000 impressions. Sites like Drudge Report, Facebook, About.com, MSN, AOL and 250,000 others participate in these remnant platforms.
"Twitter Ad Secrets" Yes… Twitter ads work! If you aren't testing this incredible new medium, you're leaving A LOT of traffic on the table. Find out how you can leverage this new traffic channel (Templates included!)
"Conversion Optimization" What to do when your campaign just ISN'T converting (this happens a lot), follow the flow chart for your "diagnosis"…
"Persuasive Story lines" 3 stories you can tell in your pitch to immediately make your pitch more exciting. People LOVE stories… and a good story your prospects can relate to will REALLY "cut through the junk" that your prospect is going through right now.
"Customer Reality" An expose' of what people are REALLY going through in their lives… and why hardly anyone is as ambitious as you think (This is something I have to correct in my private clients' heads when I start working with them.)
Ramping Up Paid Traffic
How to make 100X more money on the "Big Boy" networks than on Pay Per Click alone. WARNING: Don't play here without an insider's help!
True, this is where the $10 MM and up per year guys all rock-it, but it's shark infested waters. Learn it and you're rich… mess it up and you're done. (P.S. Almost NOBODY teaches how to do this.)
"Metrics, Data & KPIs" How to analyze the metrics that actually MATTER so that you can "skim the fat" from your campaigns and SCALE…
"CPV Domination" How to swipe customers from your competitors. You can legally, ethically, quickly, and easily put your site in front of people who have already proven themselves to be BUYERS of products just like yours.
"CPA & Affiliate Networks" 18,000 sales a month! Imagine. That's what happens when you hit a winner in the CPA networks. It's kind of like an Internet marketer winning "American Idol" only it ain't that hard. This is where the whales swim.
"SEO & Content Marketing" Most people glaze over content marketing because they don't understand it or have screwed it up in the past. Here is a FACT: Content accounts for a full 2/3 of our traffic on Google and Yahoo. Best of all, it's wicked-cheap and it converts better than search.
"Large Scale Media Buys" Got a winning offer? Don't even screw with PPC. There is 20X – 50X more "Placement" traffic available online than PPC. Here's how you can CRUSH IT even in hyper-competitive niches like FOREX (not for the faint of heart).
"Hypnotic Sales Patterns" For the first time ever, I'm going to pull back the curtain on the NLP language patterns and hypnotic phrases that will amplify your conversion rates manifolds.
I insist you promise to use this with kindness and use it responsibly. It is very, very powerful… and very dangerous in the wrong hands.
Offline + Online Marketing
"Offline Media to Online Advertising is Quietly Making Many Players Millionaires Without Spending a DIME Online – Here's how they do it…"
"Classified Ad Traffic" Turn dirt-cheap national classified ads that run for pennies a paper per week into "solid gold" green buyer leads for almost any niche.
"Multiple Modalities" Our Process combines Email, Direct Mail, FAX, Text Messaging and Voice Blasts to increase traffic 10X to almost any promotion – kills for high-dollar offers
"Direct Mail for JV Deals" Wanna get on a big fish's radar? We'll share the best working "Direct" tricks of all time that simply won't allow a potential partner to ignore you.
"Psychic Postcards" that register qualified buyers to webinars and teleseminars automatically using the strongest psychological trigger ever… curiosity.
"Bounce Back Offers" How to trade for free traffic from other people's products and promotions. Most people (even your competitors) will mail your promotion to their best customers for you… if you know how to ask.
Scaling Your Business
Most businesses feel stuck and for good reason. The truth is what got you where you are now will not get you to where you want to be. In this session you'll discover some thought shifting ideas and strategies like…
"Automating + Scaling Your Business" Once you find what works, you should iterate, automate and scale it. This simple strategy is responsible for more entrepreneur millionaires than any one thing I know.
"Focus & Mindsets" Ever wonder why Bill Gates goes to work in the morning? Discover the real mental work-outs used by millionaires and billionaires every day to keep them reaching for more and why they are NEVER limited by imagination.
"Strategic Partners & JVs" Partners bring SCALE, they don't start from scratch… Fortune 500 companies (who usually have unlimited resources at their disposal) partner with proven winners rather than start from scratch because it's hands-free and fast. Every million dollar campaign worked on in the past has partner backing it up.
"Precise Time Scheduling" How do we identify those activities in your business that will give you the highest possible return, and make you the most possible profit and income — and then design your life, so you make sure to do THOSE High-Value activities consistently.
"Building to SELL" – You'll never make as much money as the day you sell your business and we want to help you achieve that dream by getting you on the right track now. Who knows, maybe you'll even take your company public some day.
Mouth 1-4
Mouth 5-8
also You can watch my other last: Business-posts
General
Complete name : Info Product Overview Structure.mp4
Format : MPEG-4
Format profile : Base Media / Version 2
Codec ID : mp42
File size : 141 MiB
Duration : 18mn 13s
Overall bit rate mode : Variable
Overall bit rate : 1 083 Kbps
Encoded date : UTC 2016-06-29 22:27:24
Tagged date : UTC 2017-05-09 11:48:29

Video
ID : 1
Format : AVC
Format/Info : Advanced Video Codec
Format profile : Main@L3.1
Format settings, CABAC : Yes
Format settings, ReFrames : 5 frames
Format settings, GOP : M=4, N=25
Codec ID : avc1
Codec ID/Info : Advanced Video Coding
Duration : 18mn 13s
Bit rate : 826 Kbps
Width : 960 pixels
Height : 538 pixels
Display aspect ratio : 16:9
Frame rate mode : Constant
Frame rate : 30.000 fps
Color space : YUV
Chroma subsampling : 4:2:0
Bit depth : 8 bits
Scan type : Progressive
Bits/(Pixel*Frame) : 0.053
Stream size : 108 MiB (76%)
Encoded date : UTC 2016-06-29 22:27:24
Tagged date : UTC 2016-06-29 22:31:54
Color primaries : BT.709
Transfer characteristics : BT.709
Matrix coefficients : BT.601

Audio
ID : 2
Format : AAC
Format/Info : Advanced Audio Codec
Format profile : LC
Codec ID : 40
Duration : 18mn 13s
Bit rate mode : Variable
Bit rate : 248 Kbps
Maximum bit rate : 372 Kbps
Channel(s) : 2 channels
Channel positions : Front: L R
Sampling rate : 44.1 KHz
Compression mode : Lossy
Stream size : 32.3 MiB (23%)
Encoded date : UTC 2016-06-29 22:27:24
Tagged date : UTC 2016-06-29 22:28:00

Menu
ID : 3
Codec ID : text
Duration : 18mn 13s
Encoded date : UTC 2017-05-09 11:48:29
Tagged date : UTC 2017-05-09 11:48:29
00:00:00.000 : Chapter 1
Screenshots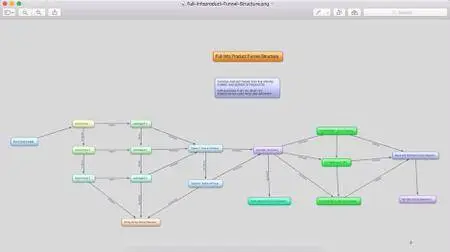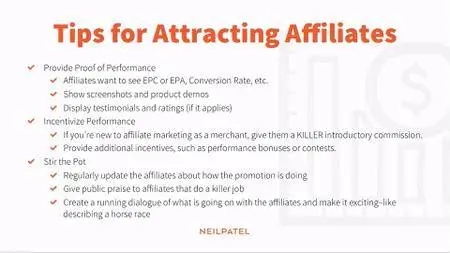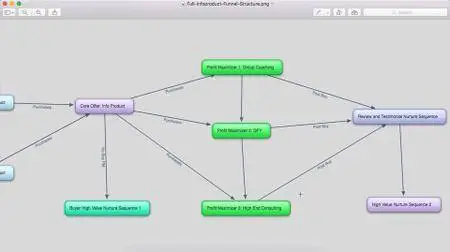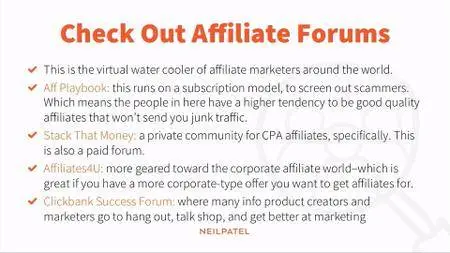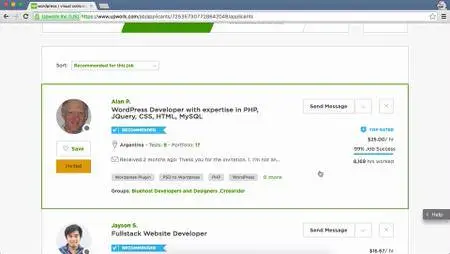 Exclusive eLearning Videos
ParRus-blog
←
add to bookmarks