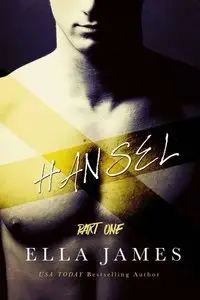 Ella James "Hansel 1: An Erotic Fairy Tale"
Barkley's Books | English | October 20, 2014 | ASIN: B00OQWY01I | 81 pages | azw, epub, lrf, mobi | 3,06 mb
Ella James has a way of turning our little girl fairy tales into hot, steamy and sexy. The Hansel and Gretel we grew up with is nothing like these two. Hansel is searching for his Greta after many years and they are re-united. The question is has to much time passed for Hansel to see who Greta really is. Ella takes us from present day back ten years to understand the storyline. Ladies this isn't the story of the brother and sister who get lost in the woods and end up at that witches house. This story is completely different and you will be having dreams of Hansel and I can tell you it will not be the sweet kind, the dream will be hot.
No Other Mirrors, Please!