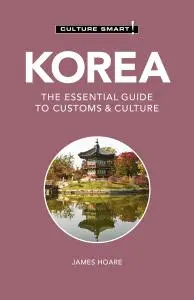 Korea: Culture Smart!: The Essential Guide to Customs & Culture (Culture Smart!), 3rd Edition by Culture Smart!, James Hoare
English | March 4th, 2021 | ISBN: 1787028887 | 200 pages | True EPUB | 3.34 MB
Divided along the 38th parallel, modern Korea is the subject of two very different political, social, and economic experiments. Today the military might of the Marxist-Leninist North confronts the soft power and prosperity of the uber-capitalist South, yet family and cultural ties bind the peoples of both Koreas, and reunification remains a cherished goal.