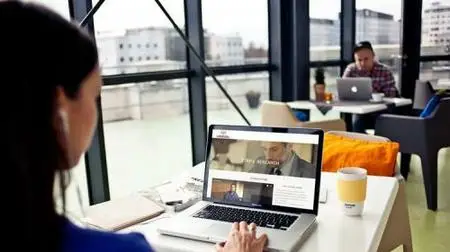 How to Make Money Online via Amazon Affiliate Marketing
6.5 Hours | Video: h264, yuv420p, 1280x720 | Audio: aac, 44100 Hz, 2 ch | 3.26 GB
Genre: eLearning | Language: English
The complete step-by-step guide to setting up your very own profit-making website.
* Lectures 123
Looking to
Make Money Online Passively
?
*How to Choose a Niche, and Target the Right Keywords. This step will ensure that you do not end up wasting your time, money and energy build a site that no one cares about. We will walk you through the steps carefully to ensure your success.
*What your website content needs to have in order for you to succeed. We also discuss how to outsource the content creation to others if the English language is not your strong suit.
*We will walk you through everything you need to know in order to build a website that Google will love. Remember, if you can make it to the first page of Google for the keywords you have targeted, you will start generating income. We will show you how to double check your work before you welcome Google to your website with open arms.
*Now comes the fun part! After designing a website and content that we can be proud of, we walk you through the steps of signing up with the Amazon Associates Program. This will ensure that you are be paid every time a sale occurs as a result of your previous hard work.
*In this segment we show you how to make Google proud and how to start driving traffic to your website from day one. Initially, Google will take some time to make up its mind about your website. However, we will cover all the steps you need to take to ensure that Google has no option but to rank you high up on the search results.