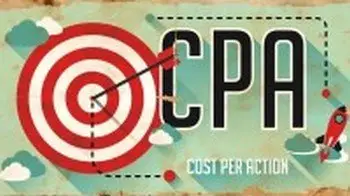 CPA Secrets: How I Make $6,000+ A Month - Very Effective
.MP4, AVC, 702 kbps, 1280x720 | English, AAC, 96 kbps, 2 Ch | 6+ hours | + PDF | 1.7 GB
Instructor: Sandor Kiss | Category: Business
Discover Our "$1000-Per-Day" Secret Business Model
Now Open To A Select Few
What if I told you…
That average joes like you and I are already using a stolen business formula to systematically siphon off our own slice of a $1 billion dollar industry?
A brutally effective and totally secret (until now) strategy that's responsible for making more cash millionaires than every other online strategy combined!
A money-shoveling pipeline of pure profit that's so deadly-effective and growing so fast, that demand outstrips supply 20 to 1!
And That You Now Have The Chance To Join Them, Simply By Copying Our
Business Model!
Discover a business model that works even if…
You've failed miserably over and over in the past.
You're the most useless marketer on Earth.
You have zero experience or skill.
You couldn't sell crack to a crackhead.
CPA is what's going to "unlock" your ability to…
Create a business "machine" that makes money while you sleep
Get up and finally tell your boss "I quit!"
Work just 2 or 3 hours a day and use the rest of the time to play golf!
Make more cash than your friends with less effort or stress!
Throw away your alarm clock and make your own schedule!
Start making money in as little as 2 weeks!
Not have to "hard-sell" a product to anyone!
Have a legit online business that's quick & easy to start!
And I STILL Haven't Even Gotten To The Best Part…
You don't need…
Your own website
Your own product
Any experience
Sales skills
Tech skills
Loads of cash
To slave long hours
To specialize in a "niche"
To be seen as an expert
Introducing Hypersonic Commissions – The Done-For-Your "Next-Gen" CPA Business Incubator
These are the insider secrets that take regular guys like you and me and multiplies our cash-generating ability 100X instantly.
Secrets that put you on the same playing field as CEOs, tech startups, super affiliates and entrepreneurs who've been banking 6 and 7 figures for years already.