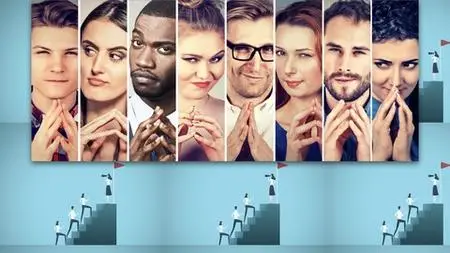 Deception & Dishonesty, Insights from the Science & Research
.MP4 | Video: 1280x720, 30 fps(r) | Audio: AAC, 44100 Hz, 2ch | 3.46 GB
Duration: 3.5 hours | Genre: eLearning | Language: English

Insights and Lessons, from the Science and Research, on Dishonesty and Deception!
What you'll learn
Insights into Deception and Dishonesty, and the Science and Research behind it.
How, and when do we lie or cheat, and deceive others ? What are the factors that can affect this?
How, and when do we deceive ourselves ? What are the factors that can affect this?
Requirements
None other than a high school education!
Description
This Course, is a comprehensive, interesting and informative look, at the Science and Research behind Deception and Dishonesty. It covers the research and studies done, on multiple aspects of deception and dishonesty.
You will learn about how your mind works, and the conflicting forces behind your judgements and decisions.
And about how appearances can deceive. You will also learn about how, and when, people lie and cheat, how conflicts of interest affect people's judgements and behaviour, and how mass deception and propaganda work.
You will also be learning about a few techniques and strategies, that will help minimize everyone's deception and dishonesty, in most circumstances.
Get ready to become far more aware and informed, about how deception and dishonesty work !
Credits: Some images and videos are from Pixabay, Freepik and Pexels. A huge thanks to the contributors :)
Who this course is for:
Management Students and those starting their careers
Leaders and Managers, who want to understand how deception and dishonesty work
Anyone else, who has completed school and college, and wants to get more insights into the various facets of deception and dishonesty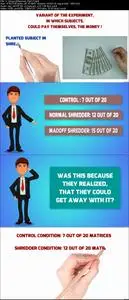 Bookmark My Blog & Visit it Daily for More Video Tutorial