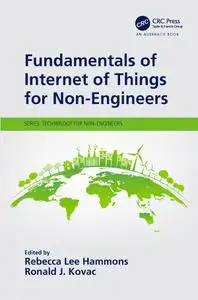 Fundamentals of Internet of Things for Non-Engineers (Technology for Non-Engineers) by Rebecca Lee Hammons, Ronald J. Kovac
English | June 28th, 2019 | ISBN: 1138610852 | 446 pages | EPUB | 20.58 MB
The IoT is the next manifestation of the Internet. The trend started by connecting computers to computers, progressed to connecting people to people, and is now moving to connect everything to everything. The movement started like a race—with a lot of fanfare, excitement, and cheering. We're now into the work phase, and we have to figure out how to make the dream come true.