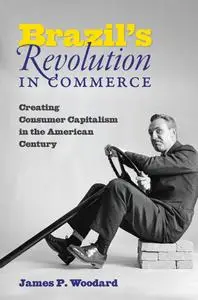 Brazil's Revolution in Commerce: Creating Consumer Capitalism in the American Century by James P. Woodard
English | May 25th, 2020 | ISBN: 1469656361, 1469656434 | 544 pages | EPUB | 2.73 MB
James P. Woodard's history of consumer capitalism in Brazil, today the world's fifth most populous country, is at once magisterial, intimate, and penetrating enough to serve as a history of modern Brazil itself. It tells how a new economic outlook took hold over the course of the twentieth century, a time when the United States became Brazil's most important trading partner and the tastemaker of its better-heeled citizens. In a cultural entangling with the United States, Brazilians saw Chevrolets and Fords replace horse-drawn carriages, railroads lose to a mania for cheap automobile roads, and the fabric of everyday existence rewoven as commerce reached into the deepest spheres of family life.