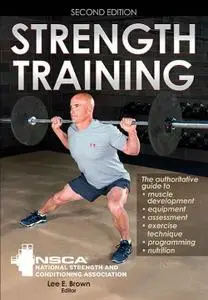 Strength Training, 2nd Edition by NSCA -National Strength & Conditioning Association
English | January 9th, 2017 | ISBN: 1492522082 | 400 pages | EPUB | 27.85 MB
In an age when information is everywhere, the challenge is finding safe, effective, and evidence-based science. Cue the National Strength and Conditioning Association, the world's leading organization in strength and conditioning. The first release of Strength Training redefined exercise instruction with no-nonsense, straightforward science. Now the new second edition raises that bar even further.