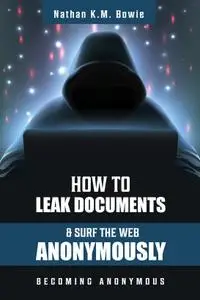 How to Leak Documents and Surf the Web Anonymously: Becoming Anonymous by Nathan Bowie
English | October 21st, 2020 | ISBN: 9781005890537 | 107 pages | True EPUB | 0.35 MB
Every day it seems there's something new in the news regarding information or the lack thereof. Many countries are becoming more authoritarian in how they censor their society. Asking the wrong, perhaps even innocent, questions may just put you on a watch list, and you can forget about sharing details of 'wrongdoings' else face the consequences. Okay, maybe a bit hyperbolic, especially in most western nations. But hey, if Harvard and Princeton are implementing pseudonymity to discuss Chinese politics for fear of political persecution then digital anonymity might not be such a bad skill to learn.