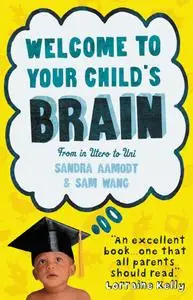 Welcome to Your Child's Brain: How the Mind Grows from Birth to University by Sandra Aamodt, Sam Wang
English | August 9th, 2011 | ISBN: 1851688471 | 320 pages | EPUB | 4.65 MB
Neuroscientists Aamodt and Wang illuminate how children's brains grow - and how they can be nurtured, scientifically, to reach their full potential. The authors investigate common child-rearing wisdom, exposing bad brain trainingA" products and the ways parents most influence a child's personality. They explain why playing outside improves vision, why teenagers stay up late, and why learning a second language increases empathy. And they share amusing experiments that will let every parent watch a child's grey matter at work. Filled with myth-busting facts and clever advice, this is an indispensable, entertaining guide to your child's brain.