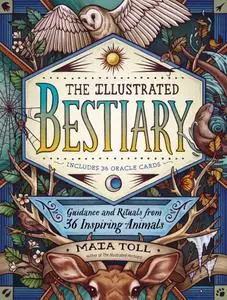 The Illustrated Bestiary: Guidance and Rituals from 36 Inspiring Animals by Maia Toll
English | October 1st, 2019 | ISBN: 1635862124 | 169 pages | EPUB | 23.12 MB
People across cultures and through the centuries have felt a spiritual, symbolic connection to animals. In The Illustrated Bestiary, author and spiritual wellness guide Maia Toll turns the insight and wisdom that birthed The Illustrated Herbiary — her best-selling volume on the mystical power of plants — to the animal kingdom. Through profiles highlighting 36 animals' most meaningful traits, Toll explores how those qualities can illuminate our habits, guide our intentions, and inform our actions.