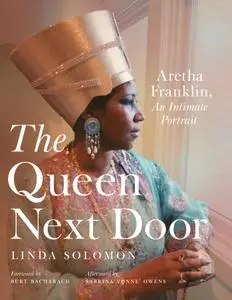 The Queen Next Door: Aretha Franklin, An Intimate Portrait (Painted Turtle) by Linda Solomon
English | October 14th, 2019 | ISBN: 0814347282 | 224 pages | EPUB | 14.10 MB
"Aretha was private. I respected this and she trusted me." Linda Solomon met Aretha Franklin in 1983 when she was just beginning her career as a photojournalist and newspaper columnist. Franklin's brother and business manager arranged for Solomon to capture the singer's major career events-just as she was coming back home to Detroit from California-while Franklin requested that Solomon document everything else. Everything. And she did just that. What developed over these years of photographing birthday and Christmas parties in her home, annual celebrity galas, private backstage moments during national awards ceremonies, photo shoots with the iconic pink Cadillac, and more was a friendship between two women who grew to enjoy and respect one another.