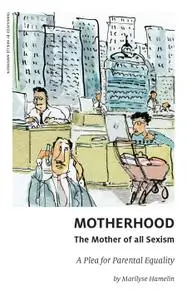 Motherhood, the Mother of All Sexism: A Plea for Parental Equality by Marilyse Hamelin, Toula Drimonis
English | March 14th, 2019 | ISBN: 1771861371 | 176 pages | EPUB | 1.37 MB
Quebec spoils its families, according to some, with those "long" parental leaves—a full year for mothers—well-subsidized childcare, and more. Marilyse Hamelin challenges that restrictive view. But she adds that although progress has been made compared to other places in North America, stop-gap measures are not the answer. Women deserve and expect more. And the fight for women's rights and equality is taking place here and now, in Canada and the US, and not in some distant Third World country.