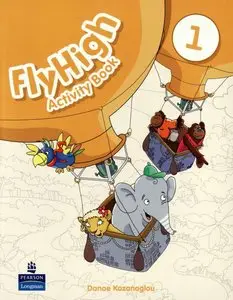 Fly High Level 1 Activity Book: 1
Publisher: Pearson Longman | 2010 | ISBN-10: 1408233819 | ISBN-13: 978 1408233818 | English | PDF | 78 pages | 13.3 Mb
Fly High is a motivating four-level course for young learners that integrates reading, grammar, writing, listening, and speaking skills in a fun and engaging way. Language is presented in humorous cartoon stories and follows the adventures of the Fly High characters.
Language is presented through engaging cartoon stories featuring likeable characters: Cabu the lion, Trumpet the elephant, and Paco the parrot.