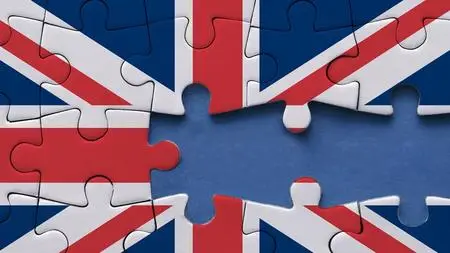 Learn How to Speak English
Video: .mp4 (1280x720, 30 fps(r)) | Audio: aac, 48000 Hz, 2ch | Size: 16.3 GB
Genre: eLearning Video | Duration: 12.5 hours | Language: English

The complete course for a beginner
What you'll learn
Speak English
Write English
Start conversations in English
Learn to speak about personal details: family, school and jobs
Learn to speak English in shops and eating out
Learn to speak English on holiday and at the airport
Learn to speak English at the Bank
Learn to speak English when buying or renting a house
Learn to speak English at University
Learn to speak English in Hospitals and making medial appointments
Learn to speak English when reporting a crime
Learn how to speak English when talking about cooking
Learn how to speak English when talking about sports
Learn to speak English when talking about the cinema and movies
Learn to speak English when talking about politics
Learn to speak English when applying for a job and a job interview
Learn to speak English when driving
Learn to speak English when discussing the environment
Study the set practise exercises throughout the course
Requirements
Beginner English
Description
Learn how to speak English overview
Introduction
- Learn how to increase your vocabulary, improve on your pronunciation and become a confident English speaker.
- You will be taught by a British instructor from the United Kingdom which who has a clear speaking voice.
- Learn how to use the English language to speak casually in conversation.
- Follow the pattern of a) Learn word: definition and pronunciation b) put into a sentence c) put into a conversation/extended text) practice with exercises. This formula has been proven to work and is used in every section of the course.
- This course is suitable for any age and ability from any country. This course will take you from a basic beginner level of conversational English up to an intermediate level.
- You can take the course at your own pace and use the practice exercises in the course to improve your speaking English
- People who have taken this course have improved their conversational skills in English and speak more clearly.
- Many other courses teach you unnecessary words and phrases that you wont use. This will teach you English that you will use regularly in day to day life.
S1: The basics
S1 L1: Personal details
S1 L2: Family
S1 L3: School
S1 L4: Jobs
S1 L5: Instructions/Directions
S2: Shopping/Eating Out
S2 L1: Food names
S2 L2: At the till/refunds
S2 L3: Drinks and beverages
S2 L4: Restaurants
S2 L5: Retail shopping
S3: Going on Holiday
S3 L1: Booking a holiday
S3 L2: Exchanging currency
S3 L3: Holiday activities
S3 L4: In the Hotel
S3 L5: Reading text related to holidays
S4: At the airport/ Travel
S4 L1: Airport parking
S4 L2: Checking in/Security
S4 L3: Purchasing in an airport
S4 L4: Departing the terminal
S4 L5: On the plane/Entering the country
S5: At the bank/ Finances/Houses
S5 L1: Opening a bank account
S5 L2: Online banking/Transferring money
S5 L3: Applying for a mortgage/Buying a house
S5 L4: Renting accommodation
S5 L5: Paying tax
S6: At a party/Celebration/Event
S6 L1: Vocabulary
S6 L2: Creating conversations
S6 L3: Describing a party
S6 L4: Weddings
S6 L5: Funerals
S7: University/Study
S7 L1: Applying to University
S7 L2: The Library
S7 L3: Lectures/Exams
S7 L4: Student Union/Joining clubs
S7 L5: Halls of residence
S8: Making appointments/Medical/Hospitals
S8 L1: Illness/Medication
S8 L2: The GP Surgery
S8 L3: The Hospital
S8 L4: Mental Health
S9: The Police and Crime
S9 L1: Calling Emergency services
S9 L2: Reporting a crime
S9 L3: Being pulled over by a police officer
S9 L4: Under arrest
S10: Cooking
S10 L1: Reading recipes
S10 L2: Cooking utensils
S10 L3: Baking
S11: Sports
S11 L1: Football
S11 L2: Athletics
S12: Cinema/Watching movies
S12 L1: Going to the cinema/Movies
S13: UK Politics and government
S13 S1: Houses of Parliament
S13 L2: Voting/General Elections
S13 L3: Political Parties
S14: Computers, Phones and Internet
S14 L1: Using computers/Laptops
S14 L2: Phones and messaging
S14 L3: The internet/Social Media
S15: Applying for a job
S15 L1: Job descriptions
S15 L2: Writing a CV
S15 L3: Job Interview
S15 L4: Dismissed from a job/appeals
S16: Transport/Driving
S16 L1: The Highway Code
S16 L2: Taxis
S17: The Environment
S17 L1: The Environment
S18: Practise Exercises
S18 L1: Practise Exercise
Who this course is for:
Beginner English speakers