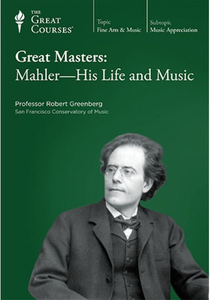 TTC Video - Great Masters - Mahler - His Life and Music
8xWEBRip | English | AVI + PDF Guide | 640 x 480 | DX50 ~378 kbps | 23.976 fps
MP3 | 128 kbps | 48.0 KHz | 2 channels | 06:03:47 | 1.4 GB
Genre: eLearning Video / Biography, Music
"I am thrice homeless, as a Bohemian in Austria, as an Austrian among Germans, as a Jew throughout the world—everywhere an intruder, never welcomed." Thus spoke Gustav Mahler (1860–1911), composer, conductor, symphonist. More than many other composers, Gustav Mahler's works are highly personal expressions of his inner world, a world characterized by an overwhelming alienation and loneliness.
Some of this feeling can be attributed to Mahler's Jewish heritage and his critics' response to it. Part of his isolation began in childhood, a reaction to a brutal father and the loss of eight siblings, including his beloved brother Ernst.
The tensions created by the mix of Czech, Germanic, and Jewish cultures Mahler was raised in is one of the elements that makes his work so striking and powerful.
Incredibly, Mahler was able to unite the diversity of his world and his often tortured emotional makeup into rich and original music.
The First Generation of Expressionism

This course offers a biographical and musical study of Mahler, who, along with being a composer, was the greatest opera conductor of his time.
Mahler was a titan of post-Romantic musical history. His symphonies are vast musical repositories of his intellectual, emotional, and spiritual expression. His work constitutes the first generation of Expressionism, the early 20th-century art movement that celebrates inner reality as the only reality.
Unlike other Expressionist composers, however, Mahler used the musical language of the 19th century to explore expressive themes very "20th century" in their nature.
These lectures on Mahler bring to life this complex, anxiety-bound visionary, whose continual search for perfection and the answers to life's mysteries is profoundly reflected in his symphonies and songs. These lectures also include more than a dozen excerpts from Mahler's symphonies and other works.
Passion Tempered by Artistic Control

"I might suggest that we find Mahler's music so unbelievably moving today because of its angst. Its uncontrollable extroversion, optimism, and pessimism; its sheer power and often schizophrenic emotional progressions are even more relevant to us than to the music's original audience," states Professor Robert Greenberg.
"Mahler's music is a mixture of brilliant, rich, irregularly changing harmonies; of extraordinary, often grotesque, juxtapositions of moods: tragedy, humor, farce, irony; constant, almost obsessive melodic activity; sudden, unexpected explosions of passion or rage that disappear as quickly as they come; strutting march music heard back-to-back with Viennese love music; and a pure, crystalline, overwhelming passion untempered by the 'civilizing' effect of artistic control and manipulation."

Mahler's Inner Landscape

As a child, Mahler built a fantasy world to retreat to as a defense against abuse and loneliness. This ability to retreat reveals itself in the highly personal inner landscapes of Mahler's music. From the time he was quite young, he was entranced by music and became devoted to the piano from about the age of five.
From the beginning of his compositional career to its end, from Songs of a Wayfarer (1885) to The Song of the Earth (Das Lied von der Erde) (1909), Mahler's music is about himself, the lonely, isolated individual. He used his compositions as an outlet, a coping tool. Through his music, Mahler coped with some of the deepest issues of life:
Romantic rejection (Songs of a Wayfarer, 1885)
The struggle between hope and despair (Symphony no. 1, 1888)
Questions raised by death and redemption (Symphony no. 2, 1894)
Relationships between an individual and nature (Symphony no. 3, 1896)
The death of children (Kindertotenlieder, 1904)
Grief (Symphony no. 5, 1902).
He Never Heard His Masterpiece Performed
In later life, the death of Mahler's elder daughter, Maria, in 1907—along with his resignation from the Royal Viennese Opera and the diagnosis of heart disease—was the beginning of the end for him. Maria, Mahler's favorite, lingered for two weeks. The pain of her illness was almost unbearable for him. Apparently, Mahler never spoke to anyone about the death of his daughter. He even forbade his wife from wearing mourning clothes.
However, in 1908, Mahler threw himself into composing Das Lied von der Erde as his only solace from the grief of his daughter's death. Das Lied von der Erde is a symphonic song cycle, consisting of six songs. Mahler arranged the songs to create a progressive drama about loss, grief, memory, disintegration, and, ultimately, transfiguration.
Das Lied von der Erde tells—from an idealized past in which all things are possible, back to the deadened emotions of the present, and beyond—the bittersweet realization that although life is reborn endlessly, there is no rebirth for the individual.
This song cycle doesn't really end. It expires. It hangs on a dissonance that never resolves. All pain is gone, all individuality is lost, and we are left with a feeling of awesome, profound acceptance and resignation to the inevitable.
Das Lied von der Erde is considered one of Mahler's great masterpieces, but he did not live to hear it performed. It was premiered seven months after his death.

Not a Composer of Operas, but a Brilliant Conductor of Them

Although we know him for his compositions, Mahler first made a name for himself first as a conductor. He started out conducting operettas and worked his way up to conducting at the Royal Vienna Opera, the New York Metropolitan Opera, and the New York Philharmonic.
His performances were almost magical for his audiences and he ultimately achieved critical acclaim as one of the greatest conductors in musical history.
His conducting career was nevertheless marked by difficulties. He tyrannized the performers and fought with theater management. The anti-Semitic press—particularly in Vienna—continued to attack him with ferocity.
And, Mahler, the greatest opera conductor of his time—perhaps the greatest of all time—wrote no operas.
"His symphonies are his operas," says Professor Greenberg. "They are his all-inclusive art works; his universal statements about life, death, love, redemption, religion, God, nature, resignation, and the human condition in all its glory and folly."
Experience Music that Defines Its Creator

"As you follow these lectures, you'll find yourself using not only the facts you learn but your own powers of imagination, intuition, and instinct to uncover this music's inner workings," says Professor Greenberg.
"You will find Mahler's symphonies are unique. No other body of work, by any composer, traverses such expressive range, so brilliantly combines absolute orchestral/symphonic music with vocal music, so clearly and profoundly define their creator, and are so honestly and deeply felt."
Works you'll hear in the lectures are excerpted from:

Das klagende Lied (1878)
Symphony no. 1 (1888)
St. Anthony of Padua Preaches to the Fishes, from Des Knaben Wunderhorn (1893)
Symphony no. 2 (1894)
Songs of a Wayfarer, no. 2: Ging heut` Morgen übers Feld (1884; orchestrated 1896)
Symphony no. 3 (1896)
Symphony no. 4 (1900)
Symphony no. 5 (1902)
Symphony no. 6 (1904)
Symphony no. 7 (1905)
Symphony no. 8 (1907)
Das Lied von der Erde (1909)
Symphony no. 9 (1910)

also:
Great Masters: Shostakovich-His Life and Music
Great Masters - Beethoven - His Life and Music
Great Masters - Robert and Clara Schumann - Their Lives and Music
Great Masters - Brahms - His Life and Music
Great Masters: Mozart-His Life and Music
General
Complete name : L04 - The Wunderhorn Symphonies.avi
Format : AVI
Format/Info : Audio Video Interleave
File size : 175 MiB
Duration : 47mn 31s
Overall bit rate : 515 Kbps


Video
ID : 0
Format : MPEG-4 Visual
Format settings, BVOP : 1
Format settings, QPel : No
Format settings, GMC : No warppoints
Format settings, Matrix : Default (H.263)
Muxing mode : Packed bitstream
Codec ID : DX50
Codec ID/Hint : DivX 5
Duration : 47mn 31s
Bit rate : 378 Kbps
Width : 640 pixels
Height : 480 pixels
Display aspect ratio : 4:3
Frame rate : 23.976 fps
Color space : YUV
Chroma subsampling : 4:2:0
Bit depth : 8 bits
Scan type : Progressive
Compression mode : Lossy
Bits/(Pixel*Frame) : 0.051
Stream size : 129 MiB (73%)
Writing library : DivX 6.2.5 (UTC 2006-07)

Audio
ID : 1
Format : MPEG Audio
Format version : Version 1
Format profile : Layer 3
Mode : Joint stereo
Mode extension : MS Stereo
Codec ID : 55
Codec ID/Hint : MP3
Duration : 47mn 31s
Bit rate mode : Constant
Bit rate : 128 Kbps
Channel(s) : 2 channels
Sampling rate : 48.0 KHz
Compression mode : Lossy
Stream size : 43.5 MiB (25%)
Alignment : Aligned on interleaves
Interleave, duration : 42 ms (1.00 video frame)
Interleave, preload duratio : 504 ms
Writing library : LAME3.97b
Encoding settings : -m j -V 4 -q 2 -lowpass 17 -b 128
ScreenShots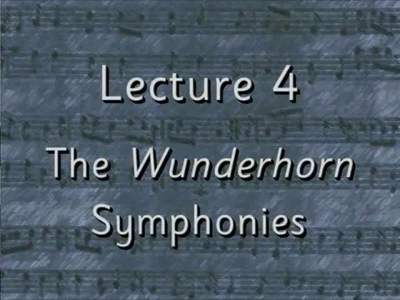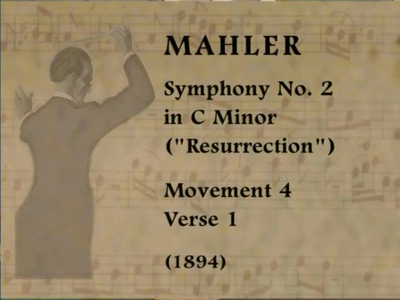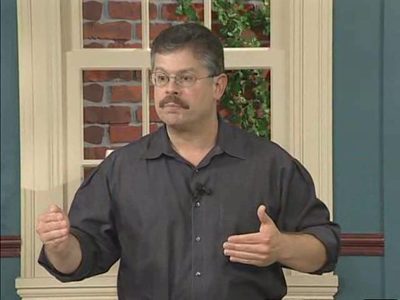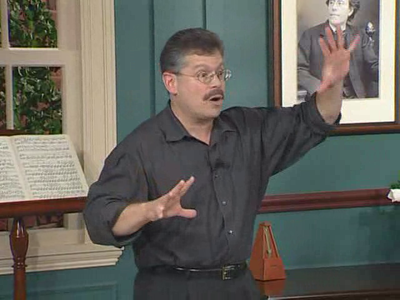 Exclusive eLearning Videos
ParRus-blog
←
add to bookmarksFeel free to contact me PM
when links are dead or want any repost