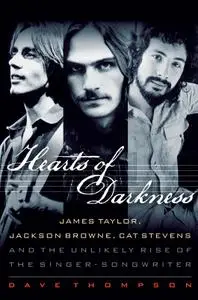 Hearts of Darkness: James Taylor, Jackson Browne, Cat Stevens, and the Unlikely Rise of the Singer-Songwriter by Dave Thompson, et al
English | February 1st, 2012 | ISBN: 1617130311 | 322 pages | EPUB | 3.67 MB
(Book). Hearts of Darkness is the story of a generation's coming of age through the experiences of its three most atypical pop stars. James Taylor, Jackson Browne, and Cat Stevens could never have been considered your typical late-sixties songwriters self-absorbed and self-composed, all three eschewed the traditional means of delivering their songs, instead turning its process inward.