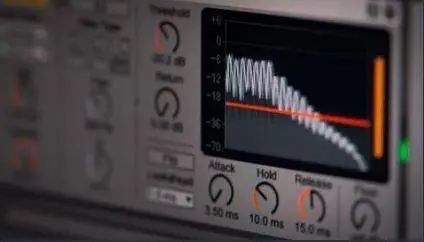 Learn Ableton Live 9 Explained
MP4 | Video: AVC 1280x720 | Audio: AAC 44KHz 2ch | Duration: 2.5 Hours | Lec: 39 | 596 MB
Genre: eLearning | Language: English
Learn Everything You Will Need To Know To Get Yourself Started In Ableton Live 9 with Studio Slave
Learn Ableton Live 9 For Free in 2017 With Udemy & Studio Slave
Are you a new Ableton Live user wishing to learn the basics of the Digital Audio Workstation (DAW)? Or Perhaps you have previous experience with other DAW's such as Logic Pro or Cubase and would like to make the transition to Ableton Live?
Whichever point you may be at in your electronic music production career, whether you are a first time user of Live, just purchased it and need help with installation and preferences, or are a seasoned electronic music producer wishing to fill in the gaps in your knowledge, this Ableton Live 9 Explained course has you covered!
Within the course, we cover every aspect of electronic music production using Ableton Live 9. including all of Ableton Lives workflow features and functions.
As many of you will be aware, Ableton Live 9 is one of the most popular and efficient Digital Audio Workstations that is widely used by some of the most highly regarded electronic music producers and DJs in the electronic music industry.
Because this software is so powerful, we have spread our course over 37 step-by-step videos to help you truly harness the power and understand the raw functionality that Ableton Live can offer as both a music production software and live performance tool for DJ sets.
This online crash course is completely free and will guide you every step of the way, from the installation process, right through to more complex uses such as clip modulation, arrangement view automation and follow actions.
This Ableton Live Explained course is a new course created in 2017, which is taught by expert tutors from the Studio Slave electronic music production online school. The course totals 2.5 Hours of in-depth tutorials, techniques and how-to's on all of Ableton Lives workflow and features which can easily be followed along one video at a time. By the end of this course you will be a fully competent Ableton Live user, and best of all, it's absolutely free!
So what are you waiting for? Enrol today for free and make your transition into the world of Ableton Live 9!
See Below for a full summary of the syllabus taught on this course:
1 - Introduction
2 - Installation
3 - Audio & Midi Preferences
4 - Latency
5 - Saving Projects
6 - Views
7 - The Browser
8 - Tracks
9 - Routing & Signal Flow
10 - Clips
11 - Session & Arrangement View
12 - The Mixer
13 - Devices
14 - Transport & Quantisation
15 - Recording A Midi Clip
16 - Converting Audio To midi
17 - Recording Audio
18 - Midi & Key Mapping
19 - Session View Automation
20 - External Sources
21 - Freeze, Flatten & Resampling
22 - Project, Set & File Management
23 - Audio Clips
24 - Midi Clips
25 - Clip View
26 - Warping
27 - Clip Automation
28 - The Groove Pool
29 - Instruments
30 - Audio Devices
31 - Midi Devices
32 - Racks
33 - Recording Into Arrangement View
34 - Editing In Arrangement View
35 - Sends, Returns & Busses
36 - Automation, Editing & Fades
37 - Exporting