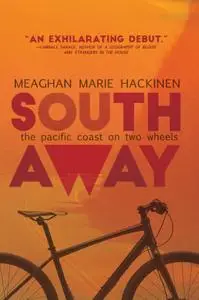 South Away: The Pacific Coast on Two Wheels by Meaghan Marie Hackinen
English | October 15th, 2019 | ISBN: 1988732638 | 256 pages | EPUB | 2.10 MB
South Away follows Meaghan Marie Hackinen and her sister in the adventure of a lifetime: bicycling from Terrace, BC down the West Coast to (almost) the tip of the Baja Peninsula. Along the way Hackinen battles with the elements in Vancouver Island's dense northern forests and frigid Mexican deserts; encounters strange men, suicidal highways and monster trucks; and makes some emergency repairs as tires and spokes succumb to the ravages of the journey. Luckily, the pair meet some good people along the way and glean some insight about the kindness of strangers.