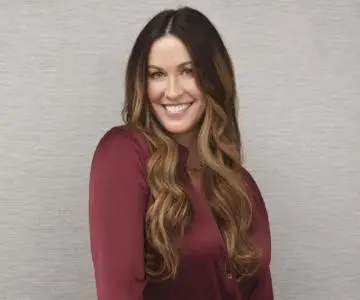 Alanis Morissette - Kayt Jones Photoshoot 2020
4 jpg | up to 1502*2000 | 1.44 MB
Alanis Nadine Morissette
(born June 1, 1974) is a Canadian-American singer, songwriter, record producer, and actress. Known for her emotive mezzo-soprano voice, Morissette began her career in Canada in the early 1990s with two mildly successful dance-pop albums. Afterwards, as part of a recording deal, she moved to Holmby Hills, Los Angeles and in 1995 released
Jagged Little Pill
, a more rock-oriented album which sold more than 33 million copies globally and is her most critically acclaimed work. Her follow-up album,
Supposed Former Infatuation Junkie
, was released in 1998.
Morissette assumed creative control and producing duties for her subsequent studio albums, including
Under Rug Swept
(2002),
So-Called Chaos
(2004), and
Flavors of Entanglement
(2008). Her eighth studio album and most recent to date,
Havoc and Bright Lights
, was released in 2012. Morissette has sold more than 75 million records worldwide and has been dubbed the "Queen of Alt-Rock Angst" by Rolling Stone.