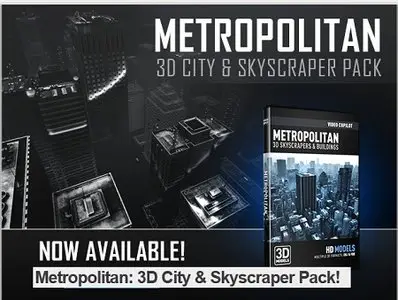 VideoCopilot: Metropolitan - 3D City & Skyscraper Pack
c4d | max | 3D models | 4.66 GB
3D Skycrapers & Buildings!
PRODUCT FEATURES:
- Over 100 High Definition 3D Models
- Day and Night Textures Included
- Multiple 3D Formats (OBJ, C4D, FBX, 3DS Max, Vray)
Universal Formats:
All Video Copilot model packs have been designed to work with numerous 3D programs from a single product.
Use them with Cinema 4D, 3D Max, Maya, Blender and of course, the powerful Element 3D plug-in.
Home:
https://www.videocopilot.net/products/3d/metropolitan/