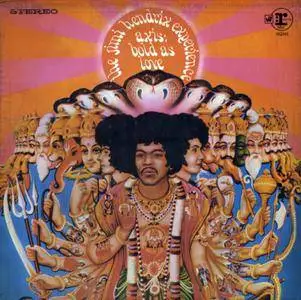 The Jimi Hendrix Experience - Axis: Bold As Love
Vinyl | LP Cover (1:1) | FLAC + cue | 24bit/96kHz & 16bit/44kHz | 800mb & 200mb
Label: Reprise Records/RS 6281 | Released: 1967 | This Issue: 1974 | Genre: Classic-Rock

A1 EXP 1:55
A2 Up From The Skies 2:55
A3 Spanish Castle Magic 3:00
A4 Wait Until Tomorrow 3:00
A5 Ain't No Telling 1:46
A6 Little Wing 2:24
A7 If 6 Was 9 5:32

B1 You've Got Me Floatin' 2:45
B2 Castles Made Of Sand 2:46
B3 She's So Fine 2:37
B4 One Rainy Wish 3:40
B5 Little Miss Lover 2:20
B6 Bold As Love 4:09

Credits
Engineer – Eddie Kramer
Producer – Chas Chandler
Written-By – Jimi Hendrix (tracks: A1 to B2, B4 to B6)
Notes
Re-issue on solid orange label only with ":r" logo
Warner Communication Company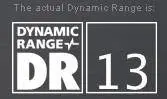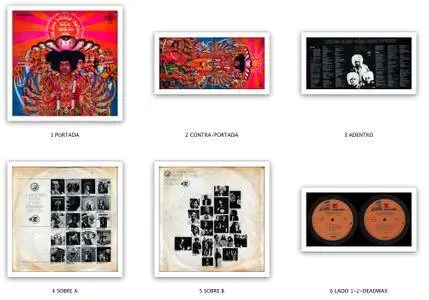 Cleaning: RCM Moth MkII Pro Vinyl
Direct Drive Turntable: Technics SL-1200MK2 Quartz
Cartridge: SHURE M97xE With JICO SAS Stylus
Amplifier: Marantz 2252
ADC: E-MU 0404
DeClick with iZotope RX5: Only Manual (Click per click)
Vinyl Condition: EX+
This LP: From my personal collection
LP Rip & Full Scan LP Cover: Fran Solo
Password: WITHOUT PASSWORD
Rolling Stone's definitive list of the 500 greatest albums of all time.
83. The Jimi Hendrix Experience, 'Axis: Bold as Love'
Reprise, 1968
Jimi Hendrix's first album remade rock & roll with guitar magic that no one had ever dreamed of; his second album had even more sorcery. It started with some musings on extraterrestrial life, then got really far-out: jazzy drumming, funky balladry, liquid guitar solos, dragon­fly heavy metal and the immortal stoner's maxim from "If 6 Was 9": "I'm the one who's gonna have to die when it's time for me to die, so let me live my life the way I want to." All over the album, Hendrix was inventing new ways to make the electric guitar roar, sing, talk, shriek, flutter and fly. And with the delicate "Little Wing," he delivered one of rock's most cryptic and bewitching love songs.
Vinyl / CUE/ FLAC/ High Definition Cover: