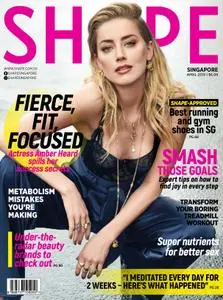 Shape Singapore - April 2019
English | 100 pages | True PDF | 28.4 MB
It's time to prioritise self-care. This issue features insightful quotes from experts on how to stay on track with your fitness and wellness goals, an intense 20-minute workout that will make you feel exceptionally recharged afterwards, plus easy ways to transform your life and elevate your everyday mood. Find out what happened when a writer tried meditating every day for two weeks, and pick up survival tips from actress Amber Heard on how to stay fierce, fit and focused.