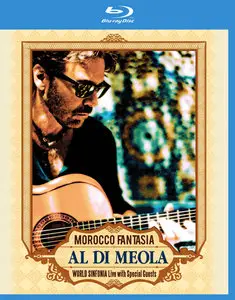 Al Di Meola - Morocco Fantasia - World Sinfonia Live (2012)
Blu-ray | BDMV | MPEG-4 AVC 26980 kbps 1920*1080i / 29,970 fps / 16:9 / High Profile 4.1 | 20.2 GB
Audio: English DTS-HD MA 5.1 / 48 kHz / 4738 kbps / 24-bit (DTS Core: 5.1 / 48 kHz / 1509 kbps / 24-bit);
English DTS-HD MA 2.0 / 48 kHz / 2255 kbps / 24-bit (DTS Core: 2.0 / 48 kHz / 1509 kbps / 24-bit)
Jazz fusion, Latin jazz | Length: 01:10:39 | Nitroflare/Uploadable
A high point of the Moroccan music festival is the Mawazine Festival in Rabat, Morocco. Al Di Meola's fantastic appearance in 2009 also represented a summit of different cultures and religions - Al Di Meola (guitar), Peo Alfonsi (2nd guitar), Fausto Beccalossie (accordion), Gumbo Ortiz (percussion), Victor Miranda (bass), Peter Kaszas (drums), and with special guests from Morocco, Said Chraibi (oud), Abdellah Meri (violin) and Tari Ben Ali (percussion). On his third trip to Morocco, the public gave this exceptional guitarist a rousing reception and showed its openness towards Western music.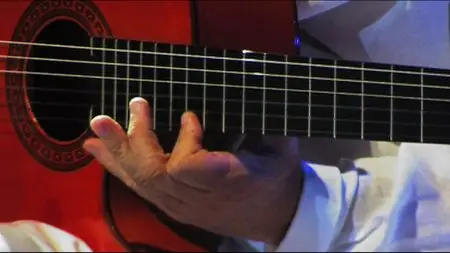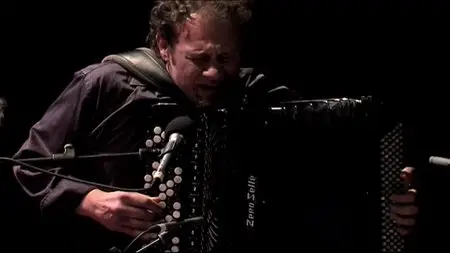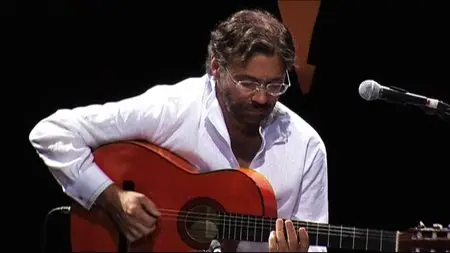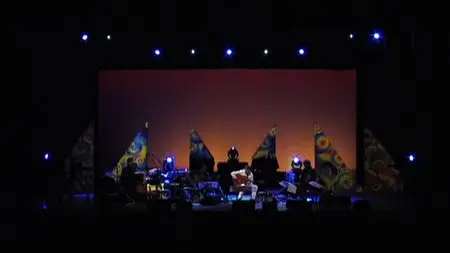 Tracklist
1. Misterio
2. Siberiana
3. Double Concerto
4. Michelangelo's 7th Child
5. Gumbiero
6. Turquoise
7. Encore
8. Egyptian Danza
Bonus:
• Rehearsals (720p; 7:37) finds Di Meola offering advice to the native Moroccan musicians who join him in the concert.
• Soundcheck (720p; 5:25) has Di Meola and the band setting levels and the like. Notice his advice to violinist Abdellah Meri, and how "fast and loose" elements of this concert must have been put together, something quite remarkable considering the complexity of the music.
• Bazar 1 (720p; 4:21) has Di Meola buying various items in a Moroccan open air market.
• Bazar 2 (720p; 5:02) features Di Meola jamming with some street folks.
• Roof Solo (720p; 2:47) is a nice evocative piece, with lots of shots of Rabat (including some really cool pelicans), and Di Meola jamming on top of a cupola.
• Mawazine Suite: Part 1 – 4 (720p; 18:14) is a deleted song of sorts. Interestingly, it's in 1:33:1, perhaps the reason for it not being included in the actual concert footage.
• Morocco (720p; 3:09) is another deleted song, again in 1.33:1.
• Photo Gallery (720p; 4:21) features portraits of Di Meola by Francesco Cabras.
• Teaser (720p; 3:14)
DISC INFO:

Disc Title: AL DI MEOLA Bl
Disc Size: 21 685 187 948 bytes
Protection: AACS
BD-Java: No
BDInfo: 0.5.6

PLAYLIST REPORT:

Name: 00001.MPLS
Length: 1:10:39 (h:m:s)
Size: 19 080 886 272 bytes
Total Bitrate: 36,01 Mbps

VIDEO:

Codec Bitrate Description
––- –––- –––––-
MPEG-4 AVC Video 26980 kbps 1080i / 29,970 fps / 16:9 / High Profile 4.1

AUDIO:

Codec Language Bitrate Description
––- –––– –––- –––––-
DTS-HD Master Audio English 4738 kbps 5.1 / 48 kHz / 4738 kbps / 24-bit (DTS Core: 5.1 / 48 kHz / 1509 kbps / 24-bit)
DTS-HD Master Audio English 2255 kbps 2.0 / 48 kHz / 2255 kbps / 24-bit (DTS Core: 2.0 / 48 kHz / 1509 kbps / 24-bit)

FILES:

Name Time In Length Size Total Bitrate
–– –––- ––– –– ––––––-
00001.M2TS 0:00:00.000 1:10:39.501 19 080 886 272 36 006
Thanks to the original uploader