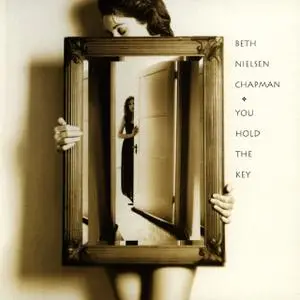 Beth Nielsen Chapman - You Hold The Key (1993)
WEB | FLAC (tracks) - 332 MB | 49:23
Genre: Pop Rock, Folk, Country | Label: Reprise Records
While known as a crack Nashville songwriter, Beth Nielson Chapman works inside the pop realm on You Hold the Key, her second effort for Reprise. But pop for Chapman isn't all easy-to-digest nuggets. A talented songwriter, she moves in fluid motion between hearty pop, heart-tugging piano balladry, and burnished adult contemporary groove. She flirts with smoky piano jazz on the coy "Dance With Me Slow," imbues the first-person, fibrous title track with uplifting grace, and sells the smooth Paul Carrack duet "In the Time It Takes" with precision. But she's just as comfortable with the brassy, Bonnie Raitt-style blues-rock of "You Say You Will" or the quietly surging "Faithful Heart," where violins, harp, pipes, and a reverent choir of voices combine with her own fervent vocal for a truly moving experience. It's all in a day's work for Chapman, a wonderful performer who elevates the few scant weak moments of You Hold the Key with pure talent.
Track List:
01. I Don't Know (03:58)
02. You Hold The Key (04:07)
03. Dance With Me Slow (04:19)
04. Say It To Me Now (04:49)
05. When I Feel This Way (04:21)
06. Rage On Rage (04:19)
07. Only So Many Tears (04:09)
08. In The Time It Takes (04:19)
09. You Say You Will (04:21)
10. The Moment You Were Mine (03:32)
11. Faithful Heart (03:31)
12. Dancer To The Drum (03:40)
–––––––––––-
DON'T MODIFY THIS FILE
–––––––––––-
PERFORMER: auCDtect Task Manager, ver. 1.6.0 RC1 build 1.6.0.1
Copyright © 2008-2010 y-soft. All rights reserved
http://y-soft.org
ANALYZER: auCDtect: CD records authenticity detector, version 0.8.2
Copyright © 2004 Oleg Berngardt. All rights reserved.
Copyright © 2004 Alexander Djourik. All rights reserved.
FILE: 1 I Don't Know.flac
Size: 29433385 Hash: 2B076533E3A2FB7D4A8803AB44445452 Accuracy: -m0
Conclusion: CDDA 100%
Signature: 38B0AE04BDD4ECB645AAF1FDF222120D3A261AAC
FILE: 10 The Moment You Were Mine.flac
Size: 22070261 Hash: 6FEC5DA6789EE93E5A85FF72F630E169 Accuracy: -m0
Conclusion: CDDA 100%
Signature: 5AD411DFDDAD64FBF374D5B08C9740FFC11C2AA7
FILE: 11 Faithfull Heart.flac
Size: 20646874 Hash: 0CD2686319A1A698B57E2504ACFAEA40 Accuracy: -m0
Conclusion: CDDA 43%
Signature: 9D69A04D063EE0675FADBA0C9661C156082A2823
FILE: 12 Dancer to the Drum.flac
Size: 23495693 Hash: 81692923AFB7AA2416CB968C51C552AB Accuracy: -m0
Conclusion: CDDA 99%
Signature: FD016E4B81B1F2CE29499CB07C5B63C8BAE0E2CB
FILE: 2 You Hold the Key.flac
Size: 28538455 Hash: B686078D7D206AF34F27B0FADB121F52 Accuracy: -m0
Conclusion: CDDA 100%
Signature: EAFDC8291392742AD3B270CA11844EC0EF55E10F
FILE: 3 Dance with Me Slow.flac
Size: 26447229 Hash: 70FF40290ABC5F934B3191B0B267D5BB Accuracy: -m0
Conclusion: CDDA 100%
Signature: 8F376E28B6FB1E25316E4F1AEB214AA1D36F55EA
FILE: 4 Say It to Me Now.flac
Size: 28424499 Hash: F39FE5E6216E65EE8D486A577D9F8DE8 Accuracy: -m0
Conclusion: CDDA 42%
Signature: 745FA6F890D47B5BEFAD0C044ECB4ABE196F807E
FILE: 5 When I Feel This Way.flac
Size: 26803486 Hash: 02EAB3BB590805DFA8E1F17DA7B1764E Accuracy: -m0
Conclusion: MPEG 90%
Signature: 4A5B9D3A32788E16053F67975E7AC0A96B94F99E
FILE: 6 Rage on Rage.flac
Size: 23305315 Hash: E062AFEE344D905E25DFF9461ACF5BFB Accuracy: -m0
Conclusion: CDDA 54%
Signature: 8A051BFF7CF12D2BDDA47085DF4757E2139B3E70
FILE: 7 Only so Many Tears.flac
Size: 27083879 Hash: 691FA1427764B3A2D991C07608B6FB78 Accuracy: -m0
Conclusion: CDDA 100%
Signature: 39D740A02DDDA3FEA57D7CF5A5B840C5BFBE2349
FILE: 8 In the Time It Takes (Duet with Paul Carrack).flac
Size: 32426142 Hash: 455585826D21D3949453ACA712921FE7 Accuracy: -m0
Conclusion: CDDA 100%
Signature: F8F1F99739D4E7D470FFA0F274409BEDCCFEC6F1
FILE: 9 You Say You Will.flac
Size: 27910412 Hash: 06860DB5160830858C7293E482628674 Accuracy: -m0
Conclusion: CDDA 100%
Signature: 04FA8C9E24CCFEF6856F2AF0F65B6B829A01545E
Download: