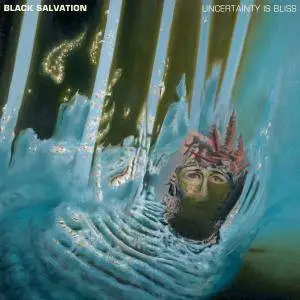 Black Salvation - Uncertainty Is Bliss (2018)
MP3 CBR 320kbps | Tracks: 10 | 98:13 min | 124 Mb
Style: Psychedelic Rock | Label: Relapse Records
Uncertainty Is Bliss is the Relapse debut from German psychedelic, hard rock trio Black Salvation. Black Salvation (Featuring Uno Bruniusson formerly of In Solitude and Grave Pleasures and currently of Death Alley), challenge the listener to open wide the doors of perception and slowly drift away amongst their transcendental compositions and deeply hypnotic tales of magic and mysticism. Across eight tracks and 40+ minutes, Black Salvation exquisitely blend hard rock, doom and psychedelia into an intoxicating synthesis of rock n' roll alchemy. Uncertainty Is Bliss is surely one of the most captivating rock debuts in years.
Tracklist:
01. In A Casket's Ride 07:03
02. Floating Torpid 04:06
03. Breathing Hands 03:06 video
04. The Eye That Breathes 01:14
05. Leair 05:11
06. A Direction is Futile 09:02
07. Grey River 04:52
08. Getting Slowly Lost 07:41
09. The Chapel (Bonus Track) 05:41
10. Follow Me Down (Bonus Track) 06:03