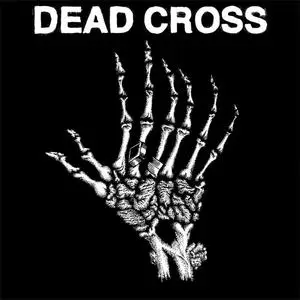 Dead Cross - s/t (EP) (2018) {Ipecac}
EAC Rip | FLAC | scans | 122 mb
MP3 CBR 320 kbps | RAR | 28 mb
Genre: indie rock, thrash metal, hardcore
Dead Cross
is the 2018 EP by Dead Cross featuring Mike Patton, Dave Lombardo, Justin Pearson and Michael Crain. A follow-up to their self-titled debut album, this is different from that. That is an EP released by Ipecac.
1. Skin Of A Redneck (3:55)
2. My Perfect Prisoner (2:39)
3. Shillelagh (Panicker Remix) (3:00)
4. Church Of The Motherfuckers (Planet B Remix) (3:04)
Thank you to the original uploader.