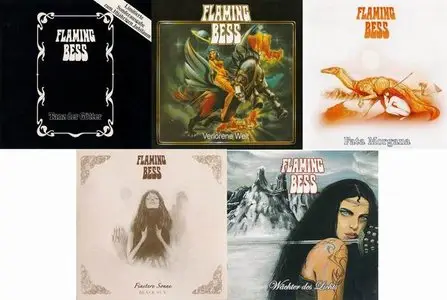 Flaming Bess - 5 Studio Albums (1979-2008)
EAC Rip | FLAC (image+.cue+log) - 2,6 GB | MP3 CBR 320 kbps (LAME 3.93) - 918 MB | Covers - 83 MB
Genre: Progressive Rock | RAR 3% Rec. | Label: Moonlight, Arkana Multimedia
Flaming Bess was formed in 1969, in Düsseldorf. There was the usual club gigs, and personnel changes, before finally recording an album. It just took them ten years. This was 1979's "Tanz Der Götter". A highly regarded album, and very much influenced by other symphonic music of it's time. The second release, 1980's "Verlorene Welt", had a more rock-oriented approach, and featured Marlene Krükel on vocals. This would be the last recording from the band for 15 years. In 1995, they resurfaced with "Fata Morgana". Apparently, this was not just an attempt at recapturing past glory. They had kept up with changes in the music scene, and produced a progressive album to fit the times. Seemingly a pattern now, the next album was not recorded for another ten years. "Finestere Sonne / Black Sun" was released in 2005. It is a double CD, with one in German and one in English. Though adversity, changing trends, and music industry woes, this band has kept going. They remain true to their vision, without becoming antiquated. A truly admirable group, that shows no signs of giving up (ever).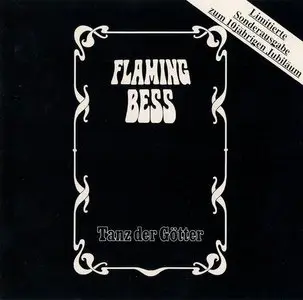 Flaming Bess - Tanz Der Götter (1979)
EAC Rip | FLAC (image+.cue+log) - 241 MB | MP3 CBR 320 kbps (LAME 3.93) - 91 MB | Covers - 6 MB
Genre: Progressive Rock | RAR 3% Rec. | Label: Moonlight (1000004)
Tracklist:
01. Bedrohung 1
02. Bedrohung 2
03. Kampf und Vertreibung 1
04. Kampf und Vertreibung 2
05. Oasis 1
06. Oasis 2
07. Arkana 1
08. Arkana 2
09. Tanz der Götter 1
10. Tanz der Götter 2
Total time:
38:38
Exact Audio Copy V1.0 beta 2 from 29. April 2011

Отчёт EAC об извлечении, выполненном 3. декабря 2011, 16:52

Flaming Bess / Tanz der Gotter

Дисковод: ATAPI iHAP122 W Adapter: 3 ID: 1

Режим чтения : Достоверность
Использование точного потока : Да
Отключение кэша аудио : Да
Использование указателей C2 : Нет

Коррекция смещения при чтении : 6
Способность читать области Lead-in и Lead-out : Нет
Заполнение пропущенных сэмплов тишиной : Да
Удаление блоков с тишиной в начале и конце : Нет
При вычислениях CRC использовались нулевые сэмплы : Нет
Интерфейс : Встроенный Win32-интерфейс для Win NT/2000

Выходной формат : Внутренние WAV-операции
Формат сэмплов : 44.100 Гц; 16 бит; стерео


TOC извлечённого CD

Трек | Старт | Длительность | Начальный сектор | Конечный сектор
––––––––––––––––––––––––––––––––––-
1 | 0:00.00 | 1:13.02 | 0 | 5476
2 | 1:13.02 | 8:35.63 | 5477 | 44164
3 | 9:48.65 | 1:19.15 | 44165 | 50104
4 | 11:08.05 | 6:58.30 | 50105 | 81484
5 | 18:06.35 | 1:41.05 | 81485 | 89064
6 | 19:47.40 | 3:47.22 | 89065 | 106111
7 | 23:34.62 | 2:06.48 | 106112 | 115609
8 | 25:41.35 | 2:42.55 | 115610 | 127814
9 | 28:24.15 | 3:09.47 | 127815 | 142036
10 | 31:33.62 | 7:04.38 | 142037 | 173874


Характеристики диапазона извлечения и сообщения об ошибках

Выбранный диапазон

Имя файла D:\obraz\Flaming Bess - Tanz Der Gotter\Flaming Bess - Tanz der Gotter.wav

Пиковый уровень 90.8 %
Скорость извлечения 2.8 X
Качество диапазона 99.9 %
CRC теста C6AD424E
CRC копии C6AD424E
Копирование… OK

Ошибок не произошло


AccurateRip: сводка

Трек 1 : извлечено точно (доверие 3) [79A580BA] (AR v1)
Трек 2 : извлечено точно (доверие 3) [6D9FF2B2] (AR v1)
Трек 3 : извлечено точно (доверие 3) [5130C12F] (AR v1)
Трек 4 : извлечено точно (доверие 3) [B2174A2F] (AR v1)
Трек 5 : извлечено точно (доверие 3) [DABFEA19] (AR v1)
Трек 6 : извлечено точно (доверие 3) [654804C7] (AR v1)
Трек 7 : извлечено точно (доверие 3) [FD562965] (AR v1)
Трек 8 : извлечено точно (доверие 3) [F15D8700] (AR v1)
Трек 9 : извлечено точно (доверие 3) [156769D4] (AR v1)
Трек 10 : извлечено точно (доверие 3) [4C637C04] (AR v1)

Все треки извлечены точно

Конец отчёта

==== Контрольная сумма отчёта 4F1C33C1D3239D90DCBBEA29A7F7F36F329A34AE9F9E67ABA05B6F8044927718 ====
[CUETools log; Date: 11.10.2014 10:36:41; Version: 2.0.9]
[CTDB TOCID: qMx7XdRoHG7Srbszy3kiJhLzCt0-] found.
[ CTDBID ] Status
[0ea59829] (5/5) Accurately ripped
[AccurateRip ID: 000e4742-00717987-8b090e0a] found.
Track [ CRC ] Status
01 [79a580ba] (4/6) Accurately ripped
02 [6d9ff2b2] (4/6) Accurately ripped
03 [5130c12f] (4/6) Accurately ripped
04 [b2174a2f] (4/6) Accurately ripped
05 [dabfea19] (4/6) Accurately ripped
06 [654804c7] (4/6) Accurately ripped
07 [fd562965] (4/6) Accurately ripped
08 [f15d8700] (4/6) Accurately ripped
09 [156769d4] (4/6) Accurately ripped
10 [4c637c04] (4/6) Accurately ripped

Track Peak [ CRC32 ] [W/O NULL] [ LOG ]
– 90,8 [EF502ECD] [C6AD424E] W/O NULL
01 70,6 [56FDEE8D] [A018E6EB]
02 90,8 [E561D199] [6D3A5E25]
03 58,3 [B56F94BF] [4DBC42EF]
04 88,4 [E0FEFE46] [4A44091C]
05 80,1 [9263B257] [40E63A42]
06 88,0 [5EE1064E] [68AFF1BA]
07 75,2 [3D5C2642] [BADA0476]
08 78,1 [EE199117] [12917D39]
09 85,9 [F186207E] [506D0CD5]
10 82,9 [B49D6B3C] [F469A071]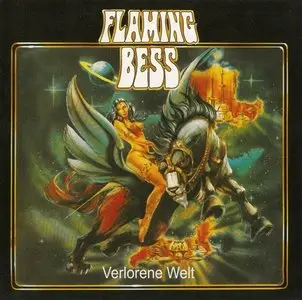 Flaming Bess - Verlorene Welt (1981) [Reissue 2003]
EAC Rip | FLAC (image+.cue+log) - 400 MB | MP3 CBR 320 kbps (LAME 3.93) - 145 MB | Covers - 19 MB
Genre: Progressive Rock | RAR 3% Rec. | Label: Arkana Multimedia (ark 57963)
Tracklist:
01. Mythos
02. Aufbruch
03. Kristallplanet
04. Zay
05. Cron Endor
06. Ballade
07. Vorspiel: Verlorene Welt
08. Verlorene Welt
09. Mythos (Arkana Mix, Bonus track)
10. Aufbruch (Gral Mix, Bonus track)
11. Ballade (Instrumental Mix, Bonus track)
12. Verlorene Welt (Kobaltblau Mix, Bonus track)
Total time:
01:01:39
Exact Audio Copy V1.0 beta 2 from 29. April 2011

Отчёт EAC об извлечении, выполненном 15. декабря 2011, 17:14

Flaming Bess / Verlorene Welt

Дисковод: ATAPI iHAP122 W Adapter: 3 ID: 1

Режим чтения : Достоверность
Использование точного потока : Да
Отключение кэша аудио : Да
Использование указателей C2 : Нет

Коррекция смещения при чтении : 6
Способность читать области Lead-in и Lead-out : Нет
Заполнение пропущенных сэмплов тишиной : Да
Удаление блоков с тишиной в начале и конце : Нет
При вычислениях CRC использовались нулевые сэмплы : Нет
Интерфейс : Встроенный Win32-интерфейс для Win NT/2000

Выходной формат : Внутренние WAV-операции
Формат сэмплов : 44.100 Гц; 16 бит; стерео


TOC извлечённого CD

Трек | Старт | Длительность | Начальный сектор | Конечный сектор
––––––––––––––––––––––––––––––––––-
1 | 0:00.00 | 3:55.29 | 0 | 17653
2 | 3:55.29 | 6:50.24 | 17654 | 48427
3 | 10:45.53 | 4:18.34 | 48428 | 67811
4 | 15:04.12 | 5:35.39 | 67812 | 92975
5 | 20:39.51 | 6:15.07 | 92976 | 121107
6 | 26:54.58 | 4:20.29 | 121108 | 140636
7 | 31:15.12 | 2:01.69 | 140637 | 149780
8 | 33:17.06 | 7:06.11 | 149781 | 181741
9 | 40:23.17 | 4:35.37 | 181742 | 202403
10 | 44:58.54 | 5:21.21 | 202404 | 226499
11 | 50:20.00 | 4:37.63 | 226500 | 247337
12 | 54:57.63 | 6:41.11 | 247338 | 277423
13 | 64:10.74 | 14:39.61 | 288824 | 354809


Характеристики диапазона извлечения и сообщения об ошибках

Выбранный диапазон

Имя файла D:\obraz\Flaming Bess - Verlone Welt\Flaming Bess - Verlorene Welt.wav

Пиковый уровень 100.0 %
Скорость извлечения 9.3 X
Качество диапазона 100.0 %
CRC теста C20B856C
CRC копии C20B856C
Копирование… OK

Ошибок не произошло


AccurateRip: сводка

Трек 1 отсутствует в базе данных
Трек 2 отсутствует в базе данных
Трек 3 отсутствует в базе данных
Трек 4 отсутствует в базе данных
Трек 5 отсутствует в базе данных
Трек 6 отсутствует в базе данных
Трек 7 отсутствует в базе данных
Трек 8 отсутствует в базе данных
Трек 9 отсутствует в базе данных
Трек 10 отсутствует в базе данных
Трек 11 отсутствует в базе данных
Трек 12 отсутствует в базе данных

Ни одного трека нет в базе AccurateRip

Конец отчёта

==== Контрольная сумма отчёта 8BA5D943E0B5CDF7CC194D10CABEA2DEDEBDBCDBAF030E2DB4E8BDD9E523FF96 ====
[CUETools log; Date: 11.10.2014 10:39:00; Version: 2.0.9]
CD-Extra data track length 14:39:61.
[CTDB TOCID: eBvvMr20BvYGFXSSpp1rlU9QdQo-] disk not present in database.
[AccurateRip ID: 001c3f36-010be978-bd127a0d] found.
Track [ CRC ] Status
01 [cf6fd9cc] (1/1) Accurately ripped
02 [95ce7efa] (1/1) Accurately ripped
03 [a482845b] (1/1) Accurately ripped
04 [c19b147d] (1/1) Accurately ripped
05 [faa1ca07] (1/1) Accurately ripped
06 [9e4aec13] (1/1) Accurately ripped
07 [0faa2127] (1/1) Accurately ripped
08 [1d848027] (1/1) Accurately ripped
09 [28fdbef0] (1/1) Accurately ripped
10 [baa69453] (1/1) Accurately ripped
11 [ecc20527] (1/1) Accurately ripped
12 [b7ffb647] (1/1) Accurately ripped

Track Peak [ CRC32 ] [W/O NULL] [ LOG ]
– 100,0 [59A6AA5A] [C20B856C] W/O NULL
01 100,0 [17649B99] [46B5C9E6]
02 100,0 [98EF06A2] [BCF7A81A]
03 100,0 [1963A5BF] [FDE5E41E]
04 100,0 [4C0BD760] [89ECE86B]
05 100,0 [19932246] [1780C286]
06 100,0 [F9DC191D] [0E84E6BB]
07 64,8 [943ED764] [BE1B0E89]
08 100,0 [4994EE16] [BCF91CE6]
09 100,0 [3F624B48] [E3F5C8E0]
10 99,8 [2AB42D24] [C28F193C]
11 99,1 [E9ED216F] [36ACCF3B]
12 100,0 [D26A5CAA] [A01754A9]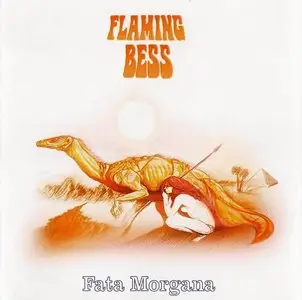 Flaming Bess - Fata Morgana (1996) [Reissue 2001]
EAC Rip | FLAC (image+.cue+log) - 419 MB | MP3 CBR 320 kbps (LAME 3.93) - 151 MB | Covers - 9 MB
Genre: Progressive Rock | RAR 3% Rec. | Label: Arkana Multimedia (ark 57692)
Tracklist:
01. Intro
02. Arkana (Kapitel III)
03. Veligandu (Power Song)
04. Die Reise
05. Hoffnung (Hope Song)
06. Afrikanische Träume
07. Dau
08. Visionen
09. Regenkind
10. Erbarmen
11. Gedankenspiele
12. Fata Morgana
13. Für Mau-Ri-Tse
14. Rainchild (Hopeful Radio Edit, Bonus track)
Total time:
01:04:18
Exact Audio Copy V1.0 beta 2 from 29. April 2011

Отчёт EAC об извлечении, выполненном 13. января 2012, 21:21

Flaming Bess / Fata Morgana

Дисковод: ATAPI iHAP122 W Adapter: 3 ID: 1

Режим чтения : Достоверность
Использование точного потока : Да
Отключение кэша аудио : Да
Использование указателей C2 : Нет

Коррекция смещения при чтении : 6
Способность читать области Lead-in и Lead-out : Нет
Заполнение пропущенных сэмплов тишиной : Да
Удаление блоков с тишиной в начале и конце : Нет
При вычислениях CRC использовались нулевые сэмплы : Нет
Интерфейс : Встроенный Win32-интерфейс для Win NT/2000

Выходной формат : Внутренние WAV-операции
Формат сэмплов : 44.100 Гц; 16 бит; стерео


TOC извлечённого CD

Трек | Старт | Длительность | Начальный сектор | Конечный сектор
––––––––––––––––––––––––––––––––––-
1 | 0:00.00 | 1:31.52 | 0 | 6876
2 | 1:31.52 | 3:34.30 | 6877 | 22956
3 | 5:06.07 | 5:11.10 | 22957 | 46291
4 | 10:17.17 | 3:31.48 | 46292 | 62164
5 | 13:48.65 | 5:14.47 | 62165 | 85761
6 | 19:03.37 | 4:02.34 | 85762 | 103945
7 | 23:05.71 | 4:37.36 | 103946 | 124756
8 | 27:43.32 | 0:40.74 | 124757 | 127830
9 | 28:24.31 | 3:55.63 | 127831 | 145518
10 | 32:20.19 | 5:08.17 | 145519 | 168635
11 | 37:28.36 | 6:20.74 | 168636 | 197209
12 | 43:49.35 | 7:01.29 | 197210 | 228813
13 | 50:50.64 | 3:12.60 | 228814 | 243273
14 | 54:03.49 | 10:14.40 | 243274 | 289363


Характеристики диапазона извлечения и сообщения об ошибках

Выбранный диапазон

Имя файла D:\obraz\Flaming Bess - Fata Morgana\Flaming Bess - Fata Morgana.wav

Пиковый уровень 100.0 %
Скорость извлечения 9.5 X
Качество диапазона 99.9 %
CRC теста 3760DDB8
CRC копии 3760DDB8
Копирование… OK

Ошибок не произошло


AccurateRip: сводка

Трек 1 точность не определена (достоверность 1) [67FEDE1D], AccurateRip вернул [E5E76130] (AR v2)
Трек 2 точность не определена (достоверность 1) [22FAA1D1], AccurateRip вернул [1CF9DF05] (AR v2)
Трек 3 точность не определена (достоверность 1) [B9BE77F5], AccurateRip вернул [90455AB2] (AR v2)
Трек 4 точность не определена (достоверность 1) [0FD83208], AccurateRip вернул [8675BA37] (AR v2)
Трек 5 точность не определена (достоверность 1) [E72B22D0], AccurateRip вернул [0033C77E] (AR v2)
Трек 6 точность не определена (достоверность 1) [6510517B], AccurateRip вернул [CC7C2063] (AR v2)
Трек 7 точность не определена (достоверность 1) [ED54158F], AccurateRip вернул [8CB5CDDA] (AR v2)
Трек 8 точность не определена (достоверность 1) [EDD807FB], AccurateRip вернул [7EF28E08] (AR v2)
Трек 9 точность не определена (достоверность 1) [A3875AD0], AccurateRip вернул [CA9DE576] (AR v2)
Трек 10 точность не определена (достоверность 1) [F8016444], AccurateRip вернул [1819E8A9] (AR v2)
Трек 11 точность не определена (достоверность 1) [7792C1C1], AccurateRip вернул [C62C625D] (AR v2)
Трек 12 точность не определена (достоверность 1) [9DE048B0], AccurateRip вернул [AB0A6A2B] (AR v2)
Трек 13 точность не определена (достоверность 1) [E5E6C6C4], AccurateRip вернул [CBAF417A] (AR v2)
Трек 14 точность не определена (достоверность 1) [C10AD54F], AccurateRip вернул [B2747A60] (AR v2)

Ни один трек не прошёл проверки на точность
В вашей базе может быть иной вариант штамповки диска

Конец отчёта

==== Контрольная сумма отчёта 4728E72CA9C96BBE869B39CC60FAE5984FFAE084C836B8876DA7BD3A2B3600EA ====
[CUETools log; Date: 11.10.2014 10:42:09; Version: 2.1.4]
[CTDB TOCID: z7U9Q7c58m8wJWDeVbwzMYO_rXw-] disk not present in database.
[AccurateRip ID: 001c47dc-0136c654-af0f120e] found.
Track [ CRC | V2 ] Status
01 [ea7dc60d|67fede1d] (0+1/2) Accurately ripped
02 [1997e99f|22faa1d1] (0+1/2) Accurately ripped
03 [fa4c7128|b9be77f5] (0+1/2) Accurately ripped
04 [721d976f|0fd83208] (0+1/2) Accurately ripped
05 [eceebb90|e72b22d0] (0+1/2) Accurately ripped
06 [739120d6|6510517b] (0+1/2) Accurately ripped
07 [30f60b4b|ed54158f] (0+1/2) Accurately ripped
08 [d1b9cbae|edd807fb] (0+1/2) Accurately ripped
09 [dbe4ee7e|a3875ad0] (0+1/2) Accurately ripped
10 [54e15f19|f8016444] (0+1/2) Accurately ripped
11 [13121917|7792c1c1] (0+1/2) Accurately ripped
12 [26e49e01|9de048b0] (0+1/2) Accurately ripped
13 [2f0c87a0|e5e6c6c4] (0+1/2) Accurately ripped
14 [84030f2c|c10ad54f] (0+1/2) Accurately ripped
Offsetted by 78:
01 [e5e76130] (1/2) Accurately ripped
02 [1cf9df05] (1/2) Accurately ripped
03 [90455ab2] (1/2) Accurately ripped
04 [8675ba37] (1/2) Accurately ripped
05 [0033c77e] (1/2) Accurately ripped
06 [cc7c2063] (1/2) Accurately ripped
07 [8cb5cdda] (1/2) Accurately ripped
08 [7ef28e08] (1/2) Accurately ripped
09 [59a8024c] (0/2) No match
10 [1819e8a9] (1/2) Accurately ripped
11 [c62c625d] (1/2) Accurately ripped
12 [ab0a6a2b] (1/2) Accurately ripped
13 [cbaf417a] (1/2) Accurately ripped
14 [5f0dcd17] (0/2) No match

Track Peak [ CRC32 ] [W/O NULL] [ LOG ]
– 100,0 [5FCBFB42] [3760DDB8] W/O NULL
01 79,3 [62BD21C1] [B2598061]
02 99,9 [150CC350] [61F6E86C]
03 100,0 [B89324D6] [ADF19597]
04 100,0 [67DC2027] [B438E2AD]
05 100,0 [FEDC91C7] [10BD1CEB]
06 99,9 [7BAD42DD] [98FE4922]
07 100,0 [9F6DA6B2] [BEF7ABF6]
08 56,7 [474F0FCA] [9566052F]
09 100,0 [F14C5049] [D0057C61]
10 100,0 [1911912D] [8FC29051]
11 99,9 [1FF1FB0F] [FF178F59]
12 100,0 [C4251E7A] [0F6C0D57]
13 96,7 [DBD744C6] [C7EFE850]
14 100,0 [EE655632] [1E8E150B]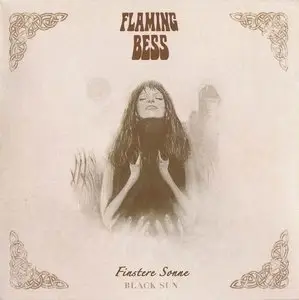 Flaming Bess - Finstere Sonne/Black Sun (2005)
EAC Rip | FLAC (image+.cue+log) - 994 MB | MP3 CBR 320 kbps (LAME 3.93) - 348 MB | Covers - 21 MB
Genre: Progressive Rock | RAR 3% Rec. | Label: Arkana Multimedia (ark 57964)
CD 1 Tracklist:
Kapitel 1
01. Finstere Sonne
02. Reise ins Licht
03. Quelle des Lichts
04. Fluss ohne Wiederkehr
05. Die letzte Herberge
Kapitel 2
06. Im Reich der Götter
07. Kampf um Dig Dagg
08. Die Prьfung
09. Endloses Nichts
Kapitel 3
10. Vewunschenes Land
11. Schlьssel des Lebens
12. Ruhe vor dem Sturm
13. Gesang der Stille
14. Ein neuer Tag
Total time:
01:13:52
CD 2 Tracklist:
Chapter 1
01. Black Sun
02. Journey into Light
03. Source of Light
04. Endless River
05. The Last Resort
Chapter 2
06. Kingdome of Gods
07. Battle of Dig Dagg
08. The Challenge
09. Endless Void
Chapter 3
10. Cursed Land
11. The key of Life
12. Shelter from the Storm
13. Silent Melodies
14. A New Dawn
15. Iganu (Bonus track)
Total time:
01:13:56
Exact Audio Copy V1.0 beta 2 from 29. April 2011

Отчёт EAC об извлечении, выполненном 31. августа 2012, 20:35

Flaming Bess / Finstere Sonne - Black Sun - CD1

Дисковод: ATAPI iHAP122 W Adapter: 3 ID: 1

Режим чтения : Достоверность
Использование точного потока : Да
Отключение кэша аудио : Да
Использование указателей C2 : Нет

Коррекция смещения при чтении : 6
Способность читать области Lead-in и Lead-out : Нет
Заполнение пропущенных сэмплов тишиной : Да
Удаление блоков с тишиной в начале и конце : Нет
При вычислениях CRC использовались нулевые сэмплы : Нет
Интерфейс : Встроенный Win32-интерфейс для Win NT/2000

Выходной формат : Внутренние WAV-операции
Формат сэмплов : 44.100 Гц; 16 бит; стерео


TOC извлечённого CD

Трек | Старт | Длительность | Начальный сектор | Конечный сектор
––––––––––––––––––––––––––––––––––-
1 | 0:00.00 | 2:09.48 | 0 | 9722
2 | 2:09.48 | 5:40.47 | 9723 | 35269
3 | 7:50.20 | 5:08.73 | 35270 | 58442
4 | 12:59.18 | 5:29.64 | 58443 | 83181
5 | 18:29.07 | 4:42.06 | 83182 | 104337
6 | 23:11.13 | 6:11.05 | 104338 | 132167
7 | 29:22.18 | 4:33.51 | 132168 | 152693
8 | 33:55.69 | 5:45.44 | 152694 | 178612
9 | 39:41.38 | 5:44.70 | 178613 | 204482
10 | 45:26.33 | 6:12.16 | 204483 | 232398
11 | 51:38.49 | 5:56.66 | 232399 | 259164
12 | 57:35.40 | 5:00.18 | 259165 | 281682
13 | 62:35.58 | 4:38.73 | 281683 | 302605
14 | 67:14.56 | 2:13.60 | 302606 | 312640
15 | 69:28.41 | 4:23.18 | 312641 | 332383
16 | 76:23.59 | 2:11.38 | 343784 | 353646


Характеристики диапазона извлечения и сообщения об ошибках

Выбранный диапазон

Имя файла D:\obraz\Flaming Bess - Black Sun 2005\CD1\Flaming Bess - Finstere Sonne - Black Sun - CD1.wav

Пиковый уровень 100.0 %
Скорость извлечения 9.7 X
Качество диапазона 100.0 %
CRC теста 084FBDA3
CRC копии 084FBDA3
Копирование… OK

Ошибок не произошло


AccurateRip: сводка

Трек 1 отсутствует в базе данных
Трек 2 отсутствует в базе данных
Трек 3 отсутствует в базе данных
Трек 4 отсутствует в базе данных
Трек 5 отсутствует в базе данных
Трек 6 отсутствует в базе данных
Трек 7 отсутствует в базе данных
Трек 8 отсутствует в базе данных
Трек 9 отсутствует в базе данных
Трек 10 отсутствует в базе данных
Трек 11 отсутствует в базе данных
Трек 12 отсутствует в базе данных
Трек 13 отсутствует в базе данных
Трек 14 отсутствует в базе данных
Трек 15 отсутствует в базе данных

Ни одного трека нет в базе AccurateRip

Конец отчёта

==== Контрольная сумма отчёта 700A85D1F29D19B61438B5B34F3FF0EC3EC3A10EBF5312EAD83A7FB110E5CA9C ====
[CUETools log; Date: 11.10.2014 10:40:08; Version: 2.0.9]
CD-Extra data track length 02:11:38.
[CTDB TOCID: In6iNuHTy0Hyt.5OEfgs5XmbV9o-] disk not present in database.
[AccurateRip ID: 002936ff-01dabe25-d5126b10] disk not present in database.

Track Peak [ CRC32 ] [W/O NULL] [ LOG ]
– 100,0 [4918DFE7] [084FBDA3] W/O NULL
01 85,8 [161F8124] [FA20EE5E]
02 98,8 [5D2D1973] [66596B29]
03 98,8 [4ABE2E4F] [9224F887]
04 98,8 [2485BE5A] [F2CDAB7D]
05 98,8 [1169FD9C] [38E052C8]
06 98,8 [DBDC6910] [BA8961E4]
07 98,8 [F6CBB923] [095049FF]
08 98,8 [11E2A513] [873AF032]
09 98,8 [DC82852B] [CA247B3F]
10 100,0 [5E7B16E8] [8EDBE0F5]
11 98,8 [E96A19BF] [AF9F706F]
12 98,6 [0681D0FA] [7C4196CD]
13 98,8 [EF2EAB1B] [F0043661]
14 84,1 [1321B8B1] [C4930FB6]
15 98,8 [98728490] [260373F6]
Exact Audio Copy V1.0 beta 2 from 29. April 2011

Отчёт EAC об извлечении, выполненном 31. августа 2012, 21:03

Flaming Bess / Finstere Sonne - Black Sun - CD2

Дисковод: ATAPI iHAP122 W Adapter: 3 ID: 1

Режим чтения : Достоверность
Использование точного потока : Да
Отключение кэша аудио : Да
Использование указателей C2 : Нет

Коррекция смещения при чтении : 6
Способность читать области Lead-in и Lead-out : Нет
Заполнение пропущенных сэмплов тишиной : Да
Удаление блоков с тишиной в начале и конце : Нет
При вычислениях CRC использовались нулевые сэмплы : Нет
Интерфейс : Встроенный Win32-интерфейс для Win NT/2000

Выходной формат : Внутренние WAV-операции
Формат сэмплов : 44.100 Гц; 16 бит; стерео


TOC извлечённого CD

Трек | Старт | Длительность | Начальный сектор | Конечный сектор
––––––––––––––––––––––––––––––––––-
1 | 0:00.00 | 2:09.51 | 0 | 9725
2 | 2:09.51 | 5:40.40 | 9726 | 35265
3 | 7:50.16 | 5:09.13 | 35266 | 58453
4 | 12:59.29 | 5:30.44 | 58454 | 83247
5 | 18:29.73 | 4:40.23 | 83248 | 104270
6 | 23:10.21 | 6:11.53 | 104271 | 132148
7 | 29:21.74 | 4:33.72 | 132149 | 152695
8 | 33:55.71 | 5:46.65 | 152696 | 178710
9 | 39:42.61 | 5:44.44 | 178711 | 204554
10 | 45:27.30 | 6:11.63 | 204555 | 232442
11 | 51:39.18 | 6:00.27 | 232443 | 259469
12 | 57:39.45 | 5:00.22 | 259470 | 281991
13 | 62:39.67 | 4:39.61 | 281992 | 302977
14 | 67:19.53 | 2:14.53 | 302978 | 313080
15 | 69:34.31 | 4:21.61 | 313081 | 332716
16 | 76:28.17 | 2:11.37 | 344117 | 353978


Характеристики диапазона извлечения и сообщения об ошибках

Выбранный диапазон

Имя файла D:\obraz\Flaming Bess - Black Sun 2005\CD2\Flaming Bess - Finstere Sonne - Black Sun - CD2.wav

Пиковый уровень 100.0 %
Скорость извлечения 9.8 X
Качество диапазона 100.0 %
CRC теста F0D51F1E
CRC копии F0D51F1E
Копирование… OK

Ошибок не произошло


AccurateRip: сводка

Трек 1 отсутствует в базе данных
Трек 2 отсутствует в базе данных
Трек 3 отсутствует в базе данных
Трек 4 отсутствует в базе данных
Трек 5 отсутствует в базе данных
Трек 6 отсутствует в базе данных
Трек 7 отсутствует в базе данных
Трек 8 отсутствует в базе данных
Трек 9 отсутствует в базе данных
Трек 10 отсутствует в базе данных
Трек 11 отсутствует в базе данных
Трек 12 отсутствует в базе данных
Трек 13 отсутствует в базе данных
Трек 14 отсутствует в базе данных
Трек 15 отсутствует в базе данных

Ни одного трека нет в базе AccurateRip

Конец отчёта

==== Контрольная сумма отчёта 8D709EDE2EDC36624133FC6FF10731F59909C3FB41313D1F769FAC9882D2C6D9 ====
[CUETools log; Date: 11.10.2014 10:41:02; Version: 2.0.9]
CD-Extra data track length 02:11:37.
[CTDB TOCID: A8mFXVGf_LCS9vxJE8XTFpf8dkE-] disk not present in database.
[AccurateRip ID: 00293eab-01db2691-ca126f10] disk not present in database.

Track Peak [ CRC32 ] [W/O NULL] [ LOG ]
– 100,0 [34E8A71C] [F0D51F1E] W/O NULL
01 76,6 [C46F094E] [C1661019]
02 98,8 [55747140] [3F887228]
03 98,4 [9A28C1B7] [C0C59228]
04 98,8 [2F7EFADB] [BD201368]
05 100,0 [D2252D3E] [EDC307E8]
06 98,8 [C674CD21] [DA529507]
07 100,0 [C7721CF1] [067F0EFE]
08 98,8 [088F5B88] [B707C0ED]
09 98,8 [10B5602C] [2E89890D]
10 98,8 [6A543D24] [6612367C]
11 98,8 [43E77A96] [89102641]
12 98,8 [962BA74D] [2249CB4C]
13 98,8 [EAF59322] [F2DED5C9]
14 98,8 [5EDE71AD] [CE831998]
15 98,8 [A529B593] [115B8C74]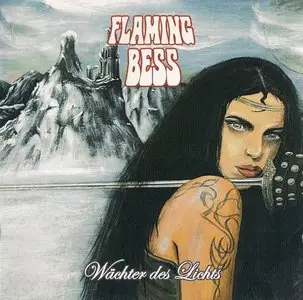 Flaming Bess - Wächter Des Lichts (2008)
EAC Rip | FLAC (image+.cue+log) - 542 MB | MP3 CBR 320 kbps (LAME 3.93) - 183 MB | Covers - 28 MB
Genre: Progressive Rock | RAR 3% Rec. | Label: Arkana Multimedia (ark 57966)
Tracklist:
01. Prolog
02. Wächter Des Lichts
03. Aklabeth
04. Die Hallen Der Diebe
05. Der Dieb
06. König Für Einen Tag
07. Verrat
08. Der Verhüllte
09. Welt Der Lügen
10. Ein Langer Weg
11. Die Höhle Unter Dem Eis
12. Sterbender Stern
13. Flucht Und Verfolgung
14. Stimmen
15. Die Dämonenpforte
16. Die Höhle Der Mara Morbis
17. Erkenntnis
18. Endloser Fall
19. Sphärenmusik
Total time:
01:17:56
Exact Audio Copy V1.0 beta 2 from 29. April 2011

Отчёт EAC об извлечении, выполненном 17. октября 2012, 19:26

Flaming Bess / Flaming Bess: Wдchter des Lichts

Дисковод: ATAPI iHAP122 W Adapter: 3 ID: 1

Режим чтения : Достоверность
Использование точного потока : Да
Отключение кэша аудио : Да
Использование указателей C2 : Нет

Коррекция смещения при чтении : 6
Способность читать области Lead-in и Lead-out : Нет
Заполнение пропущенных сэмплов тишиной : Да
Удаление блоков с тишиной в начале и конце : Нет
При вычислениях CRC использовались нулевые сэмплы : Нет
Интерфейс : Встроенный Win32-интерфейс для Win NT/2000

Выходной формат : Внутренние WAV-операции
Формат сэмплов : 44.100 Гц; 16 бит; стерео


TOC извлечённого CD

Трек | Старт | Длительность | Начальный сектор | Конечный сектор
––––––––––––––––––––––––––––––––––-
1 | 0:00.00 | 0:49.74 | 0 | 3748
2 | 0:49.74 | 5:28.57 | 3749 | 28405
3 | 6:18.56 | 4:49.47 | 28406 | 50127
4 | 11:08.28 | 1:57.71 | 50128 | 58973
5 | 13:06.24 | 4:32.44 | 58974 | 79417
6 | 17:38.68 | 4:45.03 | 79418 | 100795
7 | 22:23.71 | 1:43.59 | 100796 | 108579
8 | 24:07.55 | 4:03.49 | 108580 | 126853
9 | 28:11.29 | 4:53.40 | 126854 | 148868
10 | 33:04.69 | 4:16.27 | 148869 | 168095
11 | 37:21.21 | 2:44.40 | 168096 | 180435
12 | 40:05.61 | 5:11.44 | 180436 | 203804
13 | 45:17.30 | 5:16.74 | 203805 | 227578
14 | 50:34.29 | 5:07.33 | 227579 | 250636
15 | 55:41.62 | 2:06.54 | 250637 | 260140
16 | 57:48.41 | 5:08.37 | 260141 | 283277
17 | 62:57.03 | 5:46.32 | 283278 | 309259
18 | 68:43.35 | 5:34.31 | 309260 | 334340
19 | 74:17.66 | 3:37.57 | 334341 | 350672


Характеристики диапазона извлечения и сообщения об ошибках

Выбранный диапазон

Имя файла D:\obraz\Flaming Bess -Wachter des Lichts\Flaming Bess - Flaming Bess- Wдchter des Lichts.wav

Пиковый уровень 100.0 %
Скорость извлечения 9.8 X
Качество диапазона 100.0 %
CRC теста BD68A7B5
CRC копии BD68A7B5
Копирование… OK

Ошибок не произошло


AccurateRip: сводка

Трек 1 : извлечено точно (доверие 1) [AB579B02] (AR v1)
Трек 2 : извлечено точно (доверие 1) [67E9E024] (AR v1)
Трек 3 : извлечено точно (доверие 1) [35837D28] (AR v1)
Трек 4 : извлечено точно (доверие 1) [C713AB9F] (AR v1)
Трек 5 : извлечено точно (доверие 1) [FDF882DC] (AR v1)
Трек 6 : извлечено точно (доверие 1) [8863161B] (AR v1)
Трек 7 : извлечено точно (доверие 1) [5AA6B30A] (AR v1)
Трек 8 : извлечено точно (доверие 1) [D9AE8E55] (AR v1)
Трек 9 : извлечено точно (доверие 1) [07FF0227] (AR v1)
Трек 10 : извлечено точно (доверие 1) [B91956B1] (AR v1)
Трек 11 : извлечено точно (доверие 1) [BD6BD611] (AR v1)
Трек 12 : извлечено точно (доверие 1) [8A59B818] (AR v1)
Трек 13 : извлечено точно (доверие 1) [D0C64139] (AR v1)
Трек 14 : извлечено точно (доверие 1) [8F5C2800] (AR v1)
Трек 15 : извлечено точно (доверие 1) [76F9C97E] (AR v1)
Трек 16 : извлечено точно (доверие 1) [5EE5645A] (AR v1)
Трек 17 : извлечено точно (доверие 1) [FD827BB0] (AR v1)
Трек 18 : извлечено точно (доверие 1) [A7F64618] (AR v1)
Трек 19 : извлечено точно (доверие 1) [76A71CDD] (AR v1)

Все треки извлечены точно

Конец отчёта

==== Контрольная сумма отчёта 8390A2F1621B90ECE2F407385AEA75B0F6869F6CCBCF56A11F2CBC6E78CCA508 ====
[CUETools log; Date: 11.10.2014 10:39:36; Version: 2.0.9]
[CTDB TOCID: UM4cQ0FosqSDCCf90dGCZkoV47I-] disk not present in database.
[AccurateRip ID: 0031f524-02c9f25a-17124313] found.
Track [ CRC ] Status
01 [ab579b02] (1/1) Accurately ripped
02 [67e9e024] (1/1) Accurately ripped
03 [35837d28] (1/1) Accurately ripped
04 [c713ab9f] (1/1) Accurately ripped
05 [fdf882dc] (1/1) Accurately ripped
06 [8863161b] (1/1) Accurately ripped
07 [5aa6b30a] (1/1) Accurately ripped
08 [d9ae8e55] (1/1) Accurately ripped
09 [07ff0227] (1/1) Accurately ripped
10 [b91956b1] (1/1) Accurately ripped
11 [bd6bd611] (1/1) Accurately ripped
12 [8a59b818] (1/1) Accurately ripped
13 [d0c64139] (1/1) Accurately ripped
14 [8f5c2800] (1/1) Accurately ripped
15 [76f9c97e] (1/1) Accurately ripped
16 [5ee5645a] (1/1) Accurately ripped
17 [fd827bb0] (1/1) Accurately ripped
18 [a7f64618] (1/1) Accurately ripped
19 [76a71cdd] (1/1) Accurately ripped

Track Peak [ CRC32 ] [W/O NULL] [ LOG ]
– 100,0 [2FD24C7E] [BD68A7B5] W/O NULL
01 100,0 [4C9B89CC] [53BF1477]
02 100,0 [BAD664E6] [05FE3EF7]
03 97,7 [E0D02670] [DABF4F62]
04 81,2 [B5E2046F] [ACA1269B]
05 97,7 [F951C434] [762AA159]
06 95,1 [BEF4DEA2] [84AA8D89]
07 81,6 [ED0C2BED] [0998AAE9]
08 97,7 [F7D9E091] [ED5778E0]
09 97,7 [78DE1C38] [11455862]
10 97,7 [D7D2195C] [F6D8FDCE]
11 77,3 [68E2D0AC] [4E0C3CBC]
12 97,7 [591D859B] [056CBE95]
13 97,7 [DCFD3729] [B657830C]
14 97,7 [C7701509] [08670FC6]
15 98,2 [07B5F430] [169E428A]
16 100,0 [1EFAE6A6] [664CE44E]
17 100,0 [E7D6DA57] [98F45D70]
18 96,6 [86E32CA4] [83243A0D]
19 94,5 [F6762657] [927C754B]
Thanks to
novoxSee also:
Flaming Bess - Der Gefallene Stern (2013)