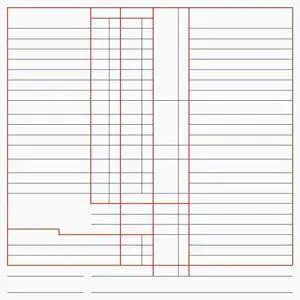 Jan Roth - Kleinod (2018)
WEB FLAC (Tracks) - 147 MB | Cover | MP3 CBR 320 kbps - 71 MB | 00:31:00
Jazz | Label: Sinnbus
Jan Roth's second album "Kleinod" will be released on May 2018. Four years after his gorgous debut "L.O.W." Roth delivers a real gem in the best sense of the word. Personally valuable, with light patina, various scratches, and one or two significant dents. Loaded with important stories and memories, with dignity and full of love, "Kleinod" has become a band album. The album of a band, however, whose members prefer to leave space for each other. Roth's unobtrusive piano unites the seven other instruments played on the album; but more as an underlying texture in the background. His "all-time-favourite" bass player Alex Binder, and the "amazing" drummer Maximilian Stadtfeld, lend hand to the songs, with their airy playing, helping set the tone for the rest of Roth's album. Finally, Antonia Hausmann and Fritz Moshammer make the music shine even brighter with trombone, clarinet, trumpet and flugelhorn. While the former were planned from the outset, the latter just ""in town for a few days, having nothing better to do. The magic of chance." says Roth. "These four gems made it very easy for me to play the piano." The album opens largely promising. "Herbst" sets the stage with Roth's signature, gentle and open piano. The piece draws in warm tones, less of a view of a dark winter and more a view that goes back to a long and great summer. "Boicycle" is about a boy who learns to ride a bicycle, just as the helping hand lets go of the handle bars: shaky and overwhelming at first, but alas, a proud conquer of a new freedom upon release. With the exceedingly graceful piece, "Schnuppe," Roth lets align that he is not a star, and… ugh, you can't translate that, sorry.
TRACKLIST
01. Herbst
02. Boicycle
03. Schnuppe
04. Marsch der Traumer
05. Prelude in e-moll
06. Marz
07. Reprise
–––––––––––-

DON'T MODIFY THIS FILE

–––––––––––-

PERFORMER: auCDtect Task Manager, ver. 1.6.0 RC1 build 1.6.0.1
Copyright © 2008-2010 y-soft. All rights reserved

ANALYZER: auCDtect: CD records authenticity detector, version 0.8.2
Copyright © 2004 Oleg Berngardt. All rights reserved.
Copyright © 2004 Alexander Djourik. All rights reserved.


FILE: 7. Reprise.flac
Size: 22729530 Hash: 1FE3AC28512E1E6A0F40CE22AD02BD2B Accuracy: -m0
Conclusion: CDDA 99%
Signature: DF77D111452EEE006DCC24D04CBF68E25DD4DBD9
FILE: 6. März.flac
Size: 21497404 Hash: 81C97ED45F4B3EC9449F7C344C2B9FD7 Accuracy: -m0
Conclusion: CDDA 100%
Signature: F624B5F9DACA17259F23F8EB7FF6E52C0EAAD56A
FILE: 5. Prélude in e-moll.flac
Size: 11002988 Hash: 53FCC920D2D3774582782B6F60D47203 Accuracy: -m0
Conclusion: CDDA 100%
Signature: 2A421D3C26A3F14152D8F5FBF76000391D22C85D
FILE: 4. Marsch der Träumer.flac
Size: 24317006 Hash: 7625BC4B3A568B0F7B6B68AE051972EA Accuracy: -m0
Conclusion: CDDA 99%
Signature: D7370118766AFD53B47EE6B4F48C4946F0164696
FILE: 3. Schnuppe.flac
Size: 23172736 Hash: 65B09EB5A37147E8ED0A058E09C3BEB6 Accuracy: -m0
Conclusion: CDDA 100%
Signature: 55C71D52EF40AA5B904DD9516EC0310CF4E6E63D
FILE: 2. Boicycle.flac
Size: 22641284 Hash: B53CB858881D5317A3EA6DEFAE55CCFF Accuracy: -m0
Conclusion: CDDA 100%
Signature: 3AA3EFC09D8A0D900270DF87690F38BD7A0E9472
FILE: 1. Herbst.flac
Size: 29090186 Hash: C8DD12BC6E4D07D5EE08C078B2CC2CA1 Accuracy: -m0
Conclusion: CDDA 100%
Signature: 8DCB55496C3D0CAC17F3C48B01095E41A92D0204
All thanks go to the original releaser