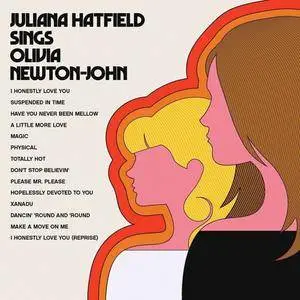 Juliana Hatfield - Juliana Hatfield Sings Olivia Newton-John (2018)
MP3 CBR 320 kbps | 52:02 | 124 Mb
Genre: Pop, Rock / Label: American Laundromat Records
"I have never not loved Olivia Newton-John. Her music has brought me so much pure joy throughout my life. I loved her when I was a child and I love her still. Her voice and her positive energy and her melodies have stood the test of time and they give me as much pleasure now as they ever did. Listening to her is an escape into a beautiful place. She has inspired me so much personally and I just wanted to give something back; to share some of these tremendous songs, reinterpreted, with love, by me." -Juliana Hatfield.
Track List:
1. I Honestly Love You
2. Suspended in Time
3. Have You Never Been Mellow
4. A Little More Love
5. Magic
6. Physical
7. Totally Hot
8. Don't Stop Believin'
9. Please Mr. Please
10. Hopelessly Devoted to You
11. Xanadu
12. Dancin' 'Round and 'Round
13. Make a Move on Me