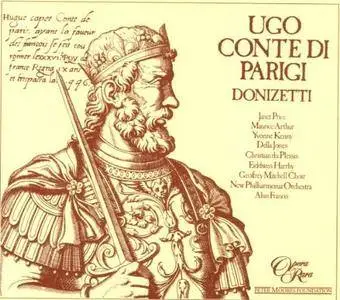 Alun Francis, New Philharmonia Orchestra - Donizetti: Ugo Conte di Parigi [1998]
EAC (flac, image, cue, log) | TT: 46.51+47.48+62.14 | Covers | 679 Mb
Classical | Opera Rara | # ORC1 | Rec: 1977
Opera Rara chose this most obscure of Donizetti's operas on the strength of its many beautiful and intricate ensembles. A convoluted plot culminates in the magnificent poison scene, conceived as a vehicle for the talents of the great singing actress Giuditta Pasta. Della Jones, Janet Price, Eiddwen Harrhy and Yvonne Kenny make their recording debuts for the first of Opera Rara's Donizetti revivals.