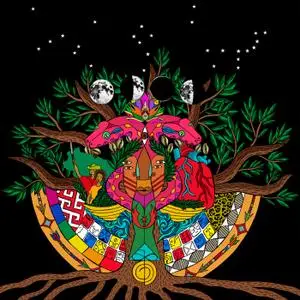 Lucas Santtana - O Céu é Velho Há Muito Tempo (2019)
World; Brazilian Music | 00:34:18 | WEB FLAC (tracks) | 161 MB
Label: No Format!
Brazilian musician and singer Lucas Santtana releases his seventh album, 'O céu é velho há muito tempo', on French label Nø Førmat! (also home to the likes of Oumou Sangaré and Mélissa Laveaux). It is the follow up to 2017's 'Modo Avião', an album (whose title translates as 'airplane mode') which probed ideas about the human experience and identity in an age of capitalism, consumerism and 24-7 digital connectivity.