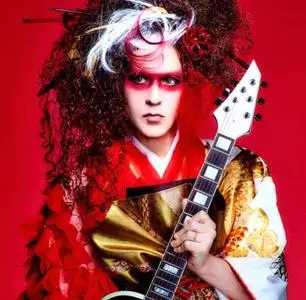 Marty Friedman - Tokyo Jukebox 3 (2020)
U.S.A. | MP3 CBR 320 Kbps | 120 MB
Progressive Rock/Metal, Shred | Label : Avex Trax
Former MEGADETH guitarist Marty Friedman will release his new solo album, Tokyo Jukebox 3", in Japan on October 21. According to Billboard, the LP features Marty's cover versions of a wide variety of pop songs, including such contemporary numbers as LiSA's "Gurenge" and OFFICIAL HIGE DANDISM's "Shukumei", along with DA PUMP's dance track "U.S.A.", END OF THE WORLD's ballad "Sazanka", and the vocaloid hit "Senbonzakura Feat. Hatsune Miku". Some throwback J-pop hits from the '90s are included on the set as well, such as ZARD's "Makenaide" and EVERY LITTLE THING's "Time Goes By".
Tracklist:
1. 負けないで (Zard cover)
2. Senbonzakura (WhiteFlame cover)
3. Gurenhua (Lisa cover)
4. Wind Blowing (Ikimonogakari cover)
5. Echo (Little Glee Monster cover)
6. The Perfect World
7. USA (Da Pump cover)
8. Fate (Beard Man Dism cover)
9. Go! Kaito Shoujo (Momoiro Clover cover)
10. Sasanka (Sekai No Owari cover)
11. Time Goes By (Every Little Thing cover)
12. Japan Heritage
Total playing time 52:11