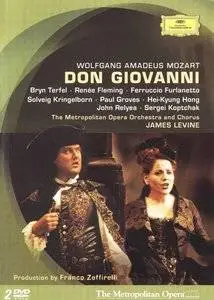 Mozart - Don Giovanni (James Levine, Bryn Terfel, Renée Fleming) [2005]
NTSC 4:3 (720x480) VBR | Italiano (LinearPCM, 2 ch) Italiano (DTS, 5 ch) Italiano (Dolby AC3, 6 ch) | 5.91 Gb + 5.31 Gb (2*DVD9)
Classical | Deutsche Grammophon | Sub: Italiano, English, Deutsch, Francais, Espanol, Chinese | 180 min | +3% Recovery
This fabulous 2000 production of Don Giovanni is the best - bar none. I have seen many, many productions of this greatest of all operas and none come even close to this brilliantly cast production. Outstanding are Solvieg Kringelborn, who nearly (but not quite) steals the show as a very funny! Donna Elvira and Paul Groves, much more sympathetic than usual in the role of Don Ottavio. Fleming, Hong, Relyea and Koptchak are terrific. But, Don Giovanni lovers literally haven't lived until they see and hear the matchless pair of Bryn Terfel as the Don and Ferruccio Furlanetto as Leporello. They both possess wonderful voices and first-class acting chops. In fact, IMO, Furlanetto is a comic genius and the best actor in opera. The fact that both Terfel and especially Furlanetto are very attractive men doesn't hurt either,I could watch them forever..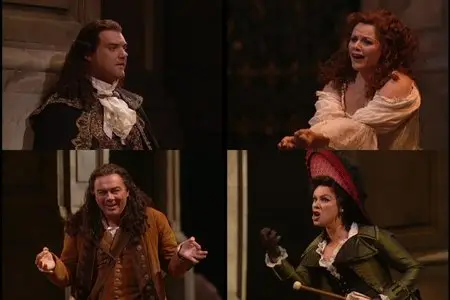 Performer:
Don Giovanni - Bryn Terfel
Leporello - Ferruccio Furlanetto
Donna Anna - Renée Fleming
Il Commendatore -Sergei Koptchak
Donna Elvira - Solveig Kringelborn
Don Ottavio - Paul Groves
Mazetto - John Relyea
Zerlina – Hei-Kyung Hong
The Metropolitan Opera Orchestra and Chorus
Conductor – James Levine
MWDGJL