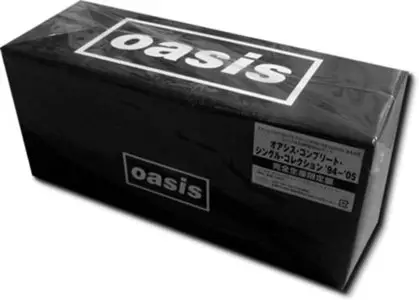 Oasis - Complete Singles Collection 1994-2005 (2006)
25CD Japanese Limited Edition Box Set
EAC | FLAC | Image (Cue&Log) ~ 3.05 Gb | Mp3 (CBR320) ~ 1.04 Gb | Scans included
Alternative Rock, BritPop, British Trad Rock | Label: Sony/Epic | # EICP 700~724 | Time: 06:59:54
2006 Japanese Limited Edition issue containing 25 CD singles with every single release from April 1994's 'Supersonic' through to December 2005's 'Let There Be Love' totalling a mighty 89 classic tracks.
Oasis shot from obscurity to stardom in 1994, becoming one of Britain's most popular and critically acclaimed bands of the decade in the process. Along with Blur and Suede, they were responsible for returning British guitar pop to the top of the charts. Led by guitarist/songwriter Noel Gallagher, the Manchester quintet adopted the rough, thuggish image of the Stones and the Who, crossed it with "Beatlesque" melodies and hooks, injected distinctly British lyrical themes and song structures like the Jam and the Kinks, and tied it all together with a massive guitar roar, as well as a defiant sneer that drew equally from the Sex Pistols' rebelliousness and the Stone Roses' cocksure arrogance. Gallagher's songs frequently reworked previous hits from T. Rex ("Cigarettes and Alcohol" borrows the riff from "Bang a Gong") to Wham! ("Fade Away" takes the melody from "Freedom"), yet the group always put the hooks in different settings, updating past hits for a new era.

Originally, the group was formed by schoolmates Liam Gallagher (vocals), Paul "Bonehead" Arthurs (guitar), Paul McGuigan (bass), and Tony McCaroll (drums). After spending several years as the guitar technician for a Stone Roses-inspired group named the Inspiral Carpets, Noel Gallagher returned to Manchester to find that his brother had formed a band. Noel agreed to join if he could have complete control of the group, including contributing all the songs; the rest of the band agreed and adopted a new name, Oasis, before launching a year of intensive rehearsals.

After playing a handful of small club gigs, the band cornered Alan McGee, the head of Creation Records, and forced him to listen to their demo. Impressed, he signed the band and helped them ready their debut album. The group released their first single, "Supersonic," in the spring of 1994; it edged its way into the charts on the back of positive reviews. With a melody adapted from "I'd Like to Teach the World to Sing," "Shakermaker" became a bigger hit in the early summer. Released a month before their debut album's arrival, the soaring ballad "Live Forever" became a major hit in England and helped make Definitely Maybe the fastest-selling debut in British history. The record entered the charts at number one and eventually sold over seven million copies.

Oasis mania continued throughout 1994, as the group began playing larger theaters and watched each new single outperform the last. However, tensions in the group began to build – Liam and Noel refused to do joint interviews because they always fought – and Noel Gallagher briefly left the band at the end of a difficult fall American tour. However, he quickly re-joined and the band headed back to England. As "Supersonic" began to climb the U.S. album rock and modern rock charts, the string-laden "Whatever" (a non-album single) hit number two over the British Christmas season.

At the beginning of 1995, the group set their sights on America by promoting the single "Live Forever." The song became a major hit on MTV and modern rock radio stations, peaking at number two, and Definitely Maybe soon climbed to gold status in the U.S. Returning to England after a sold-out American tour, the group recorded a new single, "Some Might Say." Drummer Tony McCaroll parted ways with the band on the eve of the single's May release, with Alan White taking his place. "Some Might Say" entered the charts at number one, and its success led to all of Oasis' previous singles reentering the indie charts. Oasis spent the rest of the summer completing their second album, (What's the Story) Morning Glory?, which was released in October of 1995. Upon its release, the album shot to number one in England, becoming the fastest-selling album in the U.K. since Michael Jackson's Bad.

The band continued to set records during the following years. Over the course of 1996, (What's the Story) Morning Glory? became the second-biggest British album in history. On the strength of the iconic single "Wonderwall," Morning Glory also became a Top Ten success in America, where it reached quintuple platinum status; it also cracked the Top Ten throughout countries in Europe and Asia. During 1996, the Gallaghers' combative relationship was frequently detailed in newspapers and gossip columns, particularly when they suddenly pulled out of their late summer U.S. tour. This followed the group's two concerts at Knebworth, which broke records for being the biggest outdoor concert in England.

After Oasis abandoned their American tour, they concentrated on recording their third album. While the band's first two LPs were quickly recorded, they took several months to record the third, which finally saw completion during the spring of 1997. The resulting album, Be Here Now, was released in late August, one month after the arrival of the single "D'You Know What I Mean." Greeted with generally enthusiastic reviews and robust sales, Be Here Now shattered sales records in the U.K. and nearly topped the U.S. charts, positioning the quintet as the de facto rulers of rock. However, a backlash set in among both critics and record buyers over the album's perceived excesses, which meant that Be Here Now lacked the shelf life of its predecessors. Not long afterward, typical infighting unraveled the band's tour, and the group disappeared from the spotlight for a time – although a collection of B-sides, Masterplan, did follow in 1998.

As the band was recording their fourth album in the summer of 1999, Bonehead left Oasis, claiming that he wanted to spend more time with his family. Interviewed by NME on August 11, the day after the departure was made public, Noel Gallagher seemed unfazed, stating "It's hardly Paul McCartney leaving the Beatles." Ex-Ride guitarist Andy Bell and onetime Heavy Stereo guitarist Gem Archer signed on after the recording of 2000's Standing on the Shoulder of Giants was completed. In fall 2000, the band celebrated their monumental world tour success with the release of their first-ever live record, Familiar to Millions. The album highlights Oasis' July 2000 gig at Wembley Stadium and was released on six different formats including CD and cassette, DVD, VHS, triple vinyl, and mini-disc.

Two years later, Oasis surfaced with Heathen Chemistry. Worldwide dates coincided the release of Oasis' fifth studio album; however, problems loomed ahead. While touring America in late summer, Noel Gallagher, Andy Bell, and touring keyboardist Jay Darlington were injured in Indianapolis after their taxi collided with another vehicle. The band bounced back soon, returning to the road in two weeks time after canceling shows in Indianapolis, Boston, and Philadelphia. In America, however, the album wasn't faring as well as Oasis' tour sales, and the leadoff single "Hindu Times" barely made a mark on MTV. More trouble arrived in December, when Liam Gallagher and several members of the Oasis entourage were involved in a street scuffle in Munich; the younger Gallagher sustained facial injuries and was later arrested while two of the band's security guards sought serious medical attention. Despite such setbacks – which also included mixed reviews for the album – Heathen Chemistry nevertheless sold several million copies at home and charted four U.K. singles. Additionally, Liam's own composition, "Songbird," marked the first time Oasis had released a single penned by anyone other than Noel. The song fared well on U.K. charts and paved the way for a new collaborative approach to songwriting.

Oasis' next album suffered delays, as initial sessions with the electronica duo Death in Vegas (who had been recruited to produce the record) were scrapped. Additionally, drummer Alan White made his exit from the band in early 2004, and Ringo Starr's son Zak Starkey climbed aboard to take his place. Don't Believe the Truth eventually saw a worldwide release in May 2005. Featuring songwriting contributions from every bandmember, the record represented a new approach from the previously Noel-dominated group. "Lyla," "The Importance of Being Idle," and "Let There Be Love" all contributed to the album's success, and Don't Believe the Truth soon became the band's highest-selling effort since Be Here Now. The band quickly returned to the studio in mid-2007, halting production several months later to allow Noel to spend time with his newborn child. Sessions resumed in November and wrapped up in 2008, with Dig Out Your Soul receiving a release date later that year. In 2009, after a typically heated, backstage sibling altercation, Noel left the group for good, prompting Liam (and the rest of the band) to change the name to Beady Eye, with plans to release a debut single in 2010.



Stephen Thomas Erlewine, Allmusic.com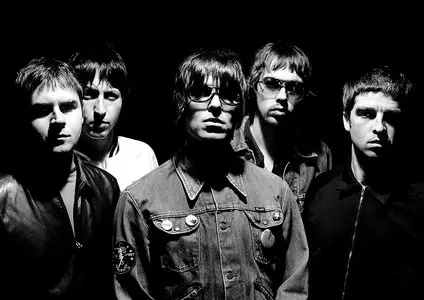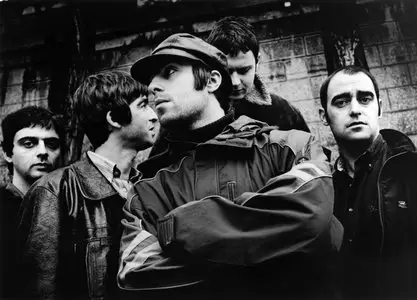 On the surface, Oasis deserves a negative reaction. That's the typical reaction to a new Manchester quintet that treads too-familiar Happy Mondays/Primal Scream/the Stone Roses turf on the A-side and one of the B-sides ("Columbia"), even if it is on the great Creation label. Not because that Madchester sound died three years ago, but (pre-"Fools Gold") Stone Roses aside, it wasn't that great in the first place (unlike the now "dead" shoegaze scene that succeeded it). But a full two minutes into "Supersonic," this monstrous chorus comes out of nowhere to save the day ("my friend said to take you home…"), and there's another moment of satori when it appears again around the three-minute mark. Holy cow is that great, the sort of dramatic turnaround chord change and pile-driven, upper-octave vocal flourish that the young Guy Chadwick used to deliver now and again. By producing such furious highs at will, Oasis will instantly vault over the pack of also-rans being flaunted in the U.K. press. Besides, though "Take Me Away" is an unimpressive acoustic track, the live B-side "I Will Believe" reveals a more straightforward post punk style with more average but still good hooks suggesting a versatility Oasis could put to good use on an LP. Creation strikes again? Or just ten seconds of intense pleasure, as hollow and meaningless as a crack high?



Jack Rabid, Allmusic.com
Tracklist:
01. Supersonic (04:44)
02. Take Me Away (04:30)
03. I Will Believe (Live) (03:46)
04. Columbia (White Label Demo) (05:25)
The "Shakemaker" single has a little bit of everything. "Shakemaker" is a very good chose for a single..its groovy and catchy (Noel says it was a rip off of "Flying" by The Beatles). "D'Yer Wannabe A Spaceman?" is a classic Oasis(Noel I should say) song. It reminds us of the good times and not to forget our dreams and is followed by lovely acoustic guitar playing by Noel. "Alive" is probably the best song from the '93 early recordings. It's impressive musically and lyrically for amatures and goes to show what you can do with no budget in music. It ends with "Bring It On Down" from "Definitely Maybe" done live. It documents how Oasis sounded live in '94 which to me was when they had the most energy live. "Shakemaker" is an essential Oasis single.



Damon Navas-Howard, Amazon.com
Tracklist:
01. Shakermaker (05:11)
02. D'Yer Wanna Be A Spaceman? (02:41)
03. Alive (8 Track Demo) (03:56)
04. Bring It On Down (Live) (04:17)
Oasis makes clear its worthiness to represent England as the nation's next great rock & roll band. The original members of Oasis signed a record deal with Creation Records in early 1993 and came to the forefront with the 1994 single "Live Forever," a bittersweet and alluring gem of poetry and melodic craftiness written by guitarist/vocalist Noel Gallagher. It was given to his younger brother Liam Gallagher to sing, a brash, animated and raucous individual at times, whose personality and unique voice put vitality and raw energy into Oasis' rock-laden image. With Noel spinning out catchy riffs and eloquent lyrics and Liam generating them with his scratchy vocal pipes, they were a perfect couple for a band whose popularity grew by leaps and bounds. Because of their rivalrous personalities and flare-ups on stage, their presence makes their legacy legendary and always provides a great story for the media. The lyrics of "Live Forever" are vibrant and thought-provoking, and the music quite progressive and a cut above the rest at the time, a period when Nirvana's grunge would soon dissipate following the shocking death of Kurt Cobain, and when other Seattle rockers Soundgarden and Pearl Jam would lose the commercial limelight as they took different musical paths. Oasis was just a fun, awe-inspiring, witty, animated, and passionate rock & roll band that came at the right time to soothe listeners. The band's follow-up to Definitely Maybe, (What's the Story) Morning Glory? really got Oasis moving, and brought back the rave of arena and stadium rock, not to mention good live music that was deafeningly loud. "Up in the Sky is a beautiful tune with endearing lyrics surrounding by lushly recorded acoustic guitars and a peek at Noel's smoother voice. "Cloudburst" immediately demonstrates an early preview of the band's vital, uplifting, and distortion-drenched stadium rock anthems that Oasis is so hip to generating. The last track, a live performance of "Supersonic," gives the listener a feel for Oasis' early attempts to electrify crowds. It's a very dark, intense, and emotionally charged tune, laced with mind-challenging lyrics and buzzing guitar riffs. "I need to be myself/I can't be no one else/And I'm feeling supersonic/Just like gin and tonic," is a short look into the young rock stars, who at the time certainly felt supersonic with their initial dose of fame.



Shawn M. Haney, Allmusic.com
Tracklist:
01. Live Forever (04:38)
02. Up In The Sky (Acoustic) (03:32)
03. Cloudburst (05:21)
04. Supersonic (Live April '94) (05:12)
The somewhat mediocre T. Rex "Bang-a-Gong" rip-off (except for the excellent chorus) "Cigarettes and Alcohol" has three wonderful non-LP B-sides, of which the live cover of the Beatles' "I Am the Walrus" is as hypnotic and zonked as all the versions they've done at clubs in New York, Liam Gallagher's reedy but powerful voice spitting out the words. The resplendent, all-but sighing "Listen Up," and the crunching, exciting "Fade Away," perhaps the best song on the previous two U.S. tours, both are even better than half the LP tracks.



Jack Rabid, Allmusic.com
Tracklist:
01. Cigarettes & Alcohol (04:50)
02. I Am The Walrus (Live Glasgow Cathouse June '94) (08:14)
03. Listen Up (06:39)
04. Fade Away (04:13)
"Whatever" actually sounds more like "I Am the Walrus" than their actual cover (!) what with the strings, but it's another solid pop single, with a shockingly perfect bridge; a nice progression. It makes one think that the first two singles, "Supersonic" and "Shakermaker," which were good upon release, now seem naive in comparison. The B-side cuts here include one more in the "Listen Up" vein "(It's Good) To Be Free," and the Noel-sung, acoustic-pretty "Half the World Away," which reminds a little of R.E.M.'s pre-Monster '90s lovely stuff. But what's the point of putting the LP's (admittedly delicious) "Fade Away" here too?



Jack Rabid, Allmusic.com
Tracklist:
01. Whatever (06:21)
02. (It's Good) To Be Free (04:18)
03. Half The World Away (04:25)
04. Slide Away (06:31)
"Some Might Say," inspired as it is by the Small Faces, might be described as a cross between the sensational "Whatever" and "Cigarettes and Alcohol." Like the Bunnymen's "Bring on the Dancing Horses," it's all but an "Oasis best-of" in a song, as incredibly hooky and great as anything they've done to date, with the Gallaghers doing a nice bluesy harmony before a theatrical lyric-trill on the chorus words "in the rain" catch the listener. May it sell a million copies. "Talk Tonight," another acoustic track for Noel to sing, was inspired by the Fall of '94 near-breakup of the band in Los Angeles, when he walked out, and it's probably the most vulnerable track they've attempted as a result (a far cry from Liam's ever-present bluster). Lastly, "Acquiesce" and the faster, harder "Headshrinker" are more appealing guitar rockers via the Small Faces' blues-chord heavy rock angle. As a final note, let me say that if you compile the 10 non-LP tracks from Cigarettes and Alcohol, Whatever and Some Might Say, plus "Slide Away" and "Live Forever," you've got an LP that's twice as good as the otherwise sharp Definitely Maybe; yes folks, they're getting better. Way better. That they are overcoming the anti-English bias in the States of late is cause for celebration as well.



Jack Rabid, Allmusic.com
Tracklist:
01. Some Might Say (05:27)
02. Talk Tonight (04:21)
03. Acquiesce (04:24)
04. Headshrinker (04:38)
The import Roll With It single is an equally good pickup along with the Morning Glory LP, continuing the band's commitment to excellent non-LP material. The live-at-Glastonbury version of "Live Forever" serves only to prove that tens of thousands in England know all that hit song's lyrics and can sing along, but "Rockin' Chair" should have made the LP, with its outrageously ample hooks and Liam's more worried, more modest delivery, while "It's Better People" is the latest fine installment in Noel's acoustic-only songs for him to sing.



Jack Rabid, Allmusic.com
Tracklist:
01. Roll With It (03:59)
02. It's Better People (03:59)
03. Rockin' Chair (04:35)
04. Live Forever (Live At Glastonbury '95) (04:40)
"Morning Glory" is a song by Oasis, written by Noel Gallagher, and released on the band's second album (What's the Story) Morning Glory? in September 1995. It was given an Australian-only single release and was also a radio single in the United States.
Tracklist:
01. Morning Glory (05:01)
02. It's Better People (03:59)
03. Rockin' Chair (04:35)
04. Live Forever (Live At Glastonbury '95) (04:41)
On the Wonderwall single, "Round Are Way" continues Oasis' Beatles fixation, sounding exactly like George Harrison's Revolver track, "I Want to Tell You" – they even burglarize Ringo's triplets! – with fab '60s horns. The LP's "Swamp Song" finally gets a full four minutes, and "The Masterplan" is another Noel vehicle, but is full-band this time, gentle pop with more smart horns.



Jack Rabid, Allmusic.com
Tracklist:
01. Wonderwall (04:18)
02. Round Are Way (05:41)
03. The Swamp Song (04:19)
04. The Masterplan (05:23)
Here's import EP number nine. On this EP, "Step Out" finally appears, sung with gusto by guitarist Noel Gallagher. It was originally recorded for the now blockbuster (What's the Story) Morning Glory?, but was deleted at the last minute because the digging chorus is (once again!) overtly burglarized, this time from Stevie Wonder's 1966 number three hit, "Uptight (Everything's Alright)." Perpetual thief Gallagher thus has to share the royalties with Wonder (and his co-writers Cosby and Moy). It's one of Gallagher's titillating fast ones in the manner of "Acquiesce" or "Morning Glory," as is the cover of U.K. glam legend Slade's "Cum on Feel the Noise" (a number one hit in Britain in 1973 that didn't even make the charts here, damn!). Oasis has well reclaimed this boisterous classic from the awful metal version by Quiet Riot (number five here in 1983, yuck!). In between, the stylish Mersey shuffle of "Underneath the Sky" is enticing, with a cool Liam Gallagher vocal. Most bands' singles can't match these ego-bloated, but always excellent, pop princes' supposed B-material.



Jack Rabid, Allmusic.com
Tracklist:
01. Don't Look Back In Anger (04:47)
02. Step Out (03:40)
03. Underneath The Sky (03:20)
04. Cum On Feel The Noize (05:09)
Though only an album track off their mega album "(What's The Story) Morning Glory?", most people in Britain will recognise Champagne Supernova when it comes on the radio. One of Noel's finest tracks, why it was only ever released as a single in Australia is beyond me! The best bits are the climax at the second chorus, and Paul Weller's excellent solo! This CD contains the radio edit [fading out on the solo - unfortunately :(], the album version, and Slide Away from their (equally excellent to WTSMG) debut album, Definitely Maybe. All in all an essential purchase for every Oasis fan!



Mrs. S. L. Onions, Amazon.co.uk
Tracklist:
01. Champagne Supernova (Radio Edit) (05:08)
02. Champagne Supernova (Album Version) (07:31)
03. Slide Away (06:30)
The first ever boring Oasis single. It's kind of groovy, dancy, shaker-maker stuff, but whereas in the past indisputably great songs made up for Noel Gallagher's trite lyrics, there isn't much of a riff or a tune for his brother, Liam, to croon. And here Noel's words are more than trite, they're just plain awful, with a cavalcade of clichés, a bushel of boring columbaria for his heroes (lines taken from the Beatles, Dylan, Sam Cooke by way of Lennon, and another Small Faces allusion), and a worthless "All my people, you all listen-up" chorus – a blatantly failing attempt at an "All You Need Is Love"-type worldly statement. This Rutles-like sham/opus goes on too long, too. This single probably has a lot to do with why the new LP sold half as many copies in its second week of release than it did the first. But one listen to the third LP, Be Here Now, shows Oasis had better songs to pick as a single, as further indicated by the (as usual) quality B-sides. "Stay Young" is the best, another bouncy stomp from a quintet who has the sass for the style. "Angel Child" is another installment of the Noel acoustic series that he does well, and the cover of David Bowie's 1977 Heroes classic, "Heroes," is surprisingly pulled off, with the elder Gallagher recreating Robert Fripp's spacey, echoing, cruising guitar lead that throbs through the song (his vocal is an anguished as Bowie's as well), even if they neglect the weird keyboard textures inserted by the song's co-writer, Brian Eno.



Jack Rabid, Allmusic.com
Tracklist:
01. D'You Know What I Mean? (07:22)
02. Stay Young (05:06)
03. Angel Child (Demo) (04:28)
04. Heroes (04:10)
"Stand by Me" is a song by Oasis, written by lead guitarist, Noel Gallagher. It was the second single to be released from the band's third album, Be Here Now. The song peaked at number two in the UK charts in September 1997, being kept from the top spot by the record-breaking Elton John single "Candle in the Wind 1997", which was re-recorded and released in memory of Diana, Princess of Wales, who had died three weeks before the release of "Stand by Me". Despite this, "Stand by Me" still went gold in the UK. It ended up at #44 in the end of year charts in the UK for 1997.
Tracklist:
01. Stand By Me (05:55)
02. (I Got) The Fever (05:14)
03. My Sister Lover (05:58)
04. Going Nowhere (04:42)
When "All Around the World" was released as the third single from Oasis' third album, Be Here Now, in the U.K. in January 1998, it became, at nine-and-a-half-minutes, the longest number one hit in British history. The song embodies Oasis' ambitions and its traditionalism. The melody has a folkie, sing-song quality that makes it ideal for singing along, yet its production is blown up grandiosely with strings and the group's ever-present wall of guitar noise to create an anthemic effect, especially as Liam Gallagher sings, "It's gonna be okay." The EP follows with three non-LP tracks. The cautionary tale "The Fame" addresses the pitfalls of same, and it segues into "Flashbax," another well-produced track that easily could have fit on Be Here Now. The 30-year anniversary cover of the Rolling Stones' "Street Fighting Man" is a logical choice for Oasis, since the original employed some of the same production techniques that the group favors, and while they don't bring anything new to the song, they give it credible reading.



William Ruhlmann, Allmusic.com
Tracklist:
01. All Around The World (09:39)
02. The Fame (04:35)
03. Flashbax (05:07)
04. Street Fighting Man (03:54)
"Don't Go Away" is a song by the English rock band Oasis from their third album, Be Here Now, written by the band's lead guitarist Noel Gallagher. The song was released as a single only in Japan, peaking at number 48 on the Oricon chart. It was also a success in the United States, where it hit #5 on the Billboard Hot Modern Rock Tracks chart in late 1997. It was the band's last major hit in the United States until 2008's "The Shock of the Lightning".
Tracklist:
01. Don't Go Away (04:43)
02. Cigarettes & Alcohol (Live) (04:58)
03. Sad Song (04:16)
04. Fade Away (Warchild Version) (04:08)
This single presents the last two tracks from Oasis' disappointing fourth album of new recordings, Standing on the Shoulder of Giants, "Go Let It Out" and "Let's All Make Believe," followed by one non-LP track, "(As Long as They've Got) Cigarettes in Hell." The new song is in the same psychedelic mode as the album, but it is a minor effort appropriately relegated to a B-side. "I don't mind not going to heaven," sings Noel Gallagher, "as long as they've got cigarettes in hell." At the end of the track, he obligingly coughs heavily, demonstrating the addiction that inspires the lyric.



William Ruhlmann, Allmusic.com
Tracklist:
01. Go Let It Out! (04:41)
02. Let's All Make Believe (03:53)
03. (As Long As They've Got) Cigarettes In Hell (04:21)
During 2000, a tumultuous year for British supergroup Oasis, "Sunday Morning Call" was the final single released off Standing on the Shoulder of Giants, the band's fourth album. Noel Gallagher, the group's chief songwriter, had left Oasis in the midst of a world tour, leaving the band's future up in the air yet again, and this single only fueled rumors that the end was near. In what can be considered a solo project for Gallagher, the three songs here are all written and sung by the band's elder statesman. "Sunday Morning Call" is classic pop balladry that had become his strong suit. "Carry Us All" is also mid-tempo, but carries a message of self-reliance and boasts the attitude of a survivor. The single's closing track, "Full On," is a raucous number that is big, boisterous, and bombastic.



Douglas Siwek, Allmusic.com
Tracklist:
01. Who Feels Love? (05:44)
02. One Way Road (04:03)
03. Helter Skelter (05:51)
"Sunday Morning Call" is a song by Oasis, taken from their fourth studio album, Standing on the Shoulder of Giants. The song was released as the third and final single from the album on 3 July 2000, peaking at number 4 in the UK charts. Written and sung by Noel Gallagher, it is the first time Noel has taken over lead vocal from brother Liam on an A-side of a single since "Don't Look Back in Anger" in 1996.
Tracklist:
01. Sunday Morning Call (05:13)
02. Carry Us All (04:00)
03. Full On (04:16)
"The Hindu Times" is a song by Oasis. It was the first single released from their fifth album Heathen Chemistry on 15 April 2002. It was written by lead guitarist Noel Gallagher. Noel got the name "The Hindu Times" from a t-shirt he saw in a charity shop. The song was the band's sixth number one single on the UK Singles Chart, staying on top for one week before being dislodged by the Sugababes' "Freak Like Me". The single also topped the charts in Canada and Italy, and peaked at number two in the Republic of Ireland and Spain.
Tracklist:
01. The Hindu Times (03:52)
02. Just Getting Older (03:17)
03. Idler's Dream (02:56)
"Stop Crying Your Heart Out" is a song by Oasis. The song was written by Noel Gallagher and produced by Oasis. It was released on 17 May 2002 as the second single from the band's fifth studio album, Heathen Chemistry (2002). Liam Gallagher is the lead vocalist on the track, with Noel on backing vocals. The power ballad was heavily compared to the band's previous single "Slide Away", while its hook is reminiscent of their song "Don't Look Back in Anger". It garnered mixed reviews from music critics. While some praised Noel's ability to lighten the mood of his target audience, others felt that the song was disappointing and forgettable. "Stop Crying Your Heart Out" debuted and peaked at number two on the UK Singles Chart and reached a peak of number six on the UK Indie Chart. It peaked at number one in Italy, and reached the top-twenty in Belgium, Denmark, Finland and Norway.
Tracklist:
01. Stop Crying Your Heart Out (05:02)
02. Thank You For The Good Times (04:32)
03. Shout It Out Loud (04:20)
Heathan Chemistry was a great album by Oasis. This third single of the album is another great Oasis song.
Little by Little is a fantastic song. It's one of the top 5 songs off the Heathan Chemistry album and I'd put it their top 20 songs they've ever done. Noel once again puts a lot of emotion and feeling into the song. This is also one of the songs that Noel sings.

She is Love is another good song. I believe Noel wrote this one for his girlfriend, but I'm not 100% sure. If you'd listen to the lyrics it sure does sound like it. Noel also sings this one.

My Generation is a great cover. It's equal to the version sung by The Who. Oasis played this one a lot on their last tour and this is the only place to get it.

This single isn't a required one to get. I have it because I'm obsessed with this band and I think they are the greatest. Unless you collect Oasis like I do there really isn't a reason to pick this album up unless you want My Generation that bad. Go get Heathan Chemistry and enjoy all the songs off it.



Matthew Edmundson, Amazon.com
Tracklist:
01. Little By Little (04:56)
02. She Is Love (03:11)
03. My Generation (04:04)
The title track, "Songbird", is Liam Gallagher's 2nd song writing contribution to the Oasis vault. And it's definitely a step up from "Little James" on SOTSOG. I was first a little disappointed that this track is only 2 plus minutes long, but I now think it works best this way. A very beautiful song, which has to have been written for his lady. Simple, poignant, and a great asset to the Oasis team.

Second track - You've Got the Heart of a Star… man, I've got to tell you. Noel Gallagher and his b-sides, blow my mind. I consider myself to be the BIGGEST Oasis fan around, but this guy.. if he could write a solo album, of all acoustic stuff, I'd be the happiest man in the world.

Third track - a live version of "Colombia." Maybe the funnest song off their debut, "definitely maybe," they hit it on the nose with this performance. You can't help but tap your foot, and sing along. I've seen this performed live, and it's one of my faves. A great addition to end this disc!



Jon Danuser, Amazon.com
Tracklist:
01. Songbird (02:08)
02. (You've Got) The Heart Of A Star (05:22)
03. Columbia (Live) (04:48)
"Lyla" is a song by Oasis. The song was released as the first single from the band's sixth album Don't Believe the Truth, released in May 2005. The song was written by Oasis guitarist Noel Gallagher, who has varyingly described the track as "specifically designed for pogoing", "annoyingly catchy", and the "poppiest thing since "Roll with It"". Noting the varied influences of the song, Gallagher says that it's "a bit like… The Soundtrack of Our Lives doing The Who on Skol in a psychedelic city in the sky, or something".
Tracklist:
01. Lyla (05:12)
02. Eyeball Tickler (02:47)
03. Won't Let You Down (02:48)
"The Importance of Being Idle" is a song by Oasis from their sixth album, Don't Believe the Truth, written and sung by lead guitarist Noel Gallagher. It was the second single released from the album in the UK, on 22 August 2005, where it debuted at number one. It was also the first time that Oasis earned two successive number ones in the same calendar year. "The Importance of Being Idle" would prove to be the band's last UK No. 1 hit prior to their 2009 break up. It was written by Gallagher in the summer of 2004, before the band made their final attempt at recording what would become Don't Believe the Truth. He got the title from the book of the same name, which he found whilst cleaning out a garage (it belonged not to him, but to girlfriend Sara McDonald).
Tracklist:
01. The Importance Of Being Idle (03:42)
02. Pass Me Down The Wine (03:51)
03. The Quiet Ones (01:59)
"Let There Be Love" is a song by Oasis from their sixth studio album, Don't Believe the Truth. Written by Noel Gallagher, it is the third Oasis song to feature Liam and Noel on lead vocals, the first being the B-side "Acquiesce", and the second being "Put Yer Money Where Yer Mouth Is". It was released on 28 November 2005 as the third single from the album in the UK (see 2005 in British music), and the second single in the US. It reached number two in the UK charts, capping a very successful year for the band. Many critics cited this song as proof that Oasis had returned to the form seen in the mid-90s.
Tracklist:
01. Let There Be Love (05:30)
02. Sittin' Here In Silence (On My Own) (01:58)
03. Rock 'n' Roll Star (Live At City Of Manchester Stadium July '05) (07:47)