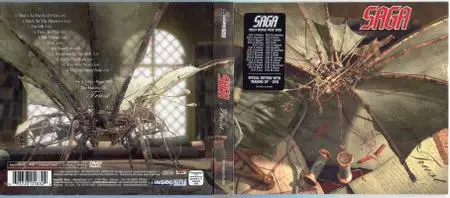 Saga - Trust (2006)
XLD | Flac(Image) + Cue + Log & MP3 CBR 320Kbps
InsideOut Music, SPV 48840 CD+DVD | ~ 381 or 117 Mb | Artwork(png) -> 465 Mb
DVD-5: NTSC 4:3 (720x480) VBR | LinearPCM, 2 ch
Progressive Rock
Nearly 30 years after their self titled debut album, Canadian melodic/prog rock legends, Saga are back to offer their amazing new (seventeenth) studio album, Trust. Trust once again delivers that trademark Saga sound; progressive rock chops combined with memorable, radio-friendly melodies. Trust was recorded in Saga's home country of Canada, which proved to be as inspiring to the recording process as England was for their hugely successful classic album, Worlds Apart. Trust is a feast for all fans of classic, melodic and progressive rock and is sure to please the die-hard Saga fan base. The fantastic cover artwork was done by the multiple award-winning Hungarian artist, Bal zs P pay. The Special Edition of Trust comes packaged in a lavish digipak with a bonus DVD featuring the making of the album.
Saga - Trust (2006):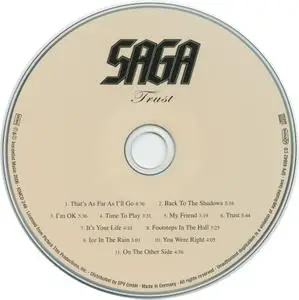 Tracklist CD:
01. That's As Far As I'll Go (04:33)
02. Back To The Shadows (05:11)
03. I'm OK (05:33)
04. Time To Play (03:30)
05. My Friend (03:19)
06. Trust (05:41)
07. It's Your Life (04:06)
08. Footsteps In The Hall (03:26)
09. Ice In The Rain (05:01)
10. You Were Right (04:04)
11. On The Other Side (04:56)
X Lossless Decoder version 20131102 (145.0)

XLD extraction logfile from 2013-12-16 16:20:17 +0300

Saga / Trust (48840)

Used drive : HL-DT-ST DVDRAM GE20NU11 (revision CN01)
Media type : Pressed CD

Ripper mode : XLD Secure Ripper
Disable audio cache : OK for the drive with a cache less than 1375KiB
Make use of C2 pointers : NO
Read offset correction : 667
Max retry count : 20
Gap status : Analyzed, Appended

TOC of the extracted CD
Track | Start | Length | Start sector | End sector
––––––––––––––––––––––––––––-
1 | 00:00:00 | 04:33:20 | 0 | 20494
2 | 04:33:20 | 05:11:15 | 20495 | 43834
3 | 09:44:35 | 05:33:42 | 43835 | 68851
4 | 15:18:02 | 03:30:53 | 68852 | 84654
5 | 18:48:55 | 03:19:07 | 84655 | 99586
6 | 22:07:62 | 05:41:13 | 99587 | 125174
7 | 27:49:00 | 04:06:30 | 125175 | 143654
8 | 31:55:30 | 03:26:17 | 143655 | 159121
9 | 35:21:47 | 05:01:50 | 159122 | 181746
10 | 40:23:22 | 04:04:45 | 181747 | 200091
11 | 44:27:67 | 04:56:70 | 200092 | 222361

List of alternate offset correction values
# | Absolute | Relative | Confidence
–––––––––––––––––––––
1 | 3 | -664 | 7

AccurateRip Summary (DiscID: 001497c9-00b133a2-8f0b940b)
Track 01 : OK (v1+v2, confidence 61/68)
Track 02 : OK (v1+v2, confidence 61/68)
Track 03 : OK (v1+v2, confidence 61/68)
Track 04 : OK (v1+v2, confidence 61/68)
Track 05 : OK (v1+v2, confidence 61/68)
Track 06 : OK (v1+v2, confidence 60/67)
Track 07 : OK (v1+v2, confidence 61/68)
Track 08 : OK (v1+v2, confidence 61/68)
Track 09 : OK (v1+v2, confidence 62/69)
Track 10 : OK (v1+v2, confidence 62/69)
Track 11 : OK (v1+v2, confidence 61/68)
->All tracks accurately ripped.

All Tracks
Filename : /OdW/SAGA Discography/2006 - Trust (48840)/Saga - Trust (48840).flac
Album gain : -9.07 dB
Peak : 0.966156
CRC32 hash (test run) : 73CD9A0B
CRC32 hash : 73CD9A0B
CRC32 hash (skip zero) : EFCB2827
Statistics
Read error : 0
Jitter error (maybe fixed) : 0
Retry sector count : 0
Damaged sector count : 0

Track 01
Pre-gap length : 00:02:00

Track gain : -10.23 dB
Peak : 0.966156
CRC32 hash (test run) : 6C15B1D5
CRC32 hash : 6C15B1D5
CRC32 hash (skip zero) : 8C39AA0C
AccurateRip v1 signature : 3D47EB89
AccurateRip v2 signature : D56CBB7C
->Accurately ripped (v1+v2, confidence 39+22/68)
Statistics
Read error : 0
Jitter error (maybe fixed) : 0
Retry sector count : 0
Damaged sector count : 0

Track 02
Pre-gap length : 00:01:45

Track gain : -9.46 dB
Peak : 0.966156
CRC32 hash (test run) : F463F66B
CRC32 hash : F463F66B
CRC32 hash (skip zero) : BBD779C3
AccurateRip v1 signature : 97DC42A8
AccurateRip v2 signature : 27586E34
->Accurately ripped (v1+v2, confidence 39+22/68)
Statistics
Read error : 0
Jitter error (maybe fixed) : 0
Retry sector count : 0
Damaged sector count : 0

Track 03
Pre-gap length : 00:01:43

Track gain : -9.45 dB
Peak : 0.966156
CRC32 hash (test run) : F192E8AC
CRC32 hash : F192E8AC
CRC32 hash (skip zero) : FCB822EA
AccurateRip v1 signature : 44A2C69B
AccurateRip v2 signature : C817AE9B
->Accurately ripped (v1+v2, confidence 39+22/68)
Statistics
Read error : 0
Jitter error (maybe fixed) : 0
Retry sector count : 0
Damaged sector count : 0

Track 04
Pre-gap length : 00:01:45

Track gain : -8.01 dB
Peak : 0.966156
CRC32 hash (test run) : 03BC2E43
CRC32 hash : 03BC2E43
CRC32 hash (skip zero) : 3FF84E7F
AccurateRip v1 signature : E8C1DD2B
AccurateRip v2 signature : 9B266AD4
->Accurately ripped (v1+v2, confidence 39+22/68)
Statistics
Read error : 0
Jitter error (maybe fixed) : 0
Retry sector count : 0
Damaged sector count : 0

Track 05
Pre-gap length : 00:03:45

Track gain : -6.14 dB
Peak : 0.966064
CRC32 hash (test run) : 5E8860F4
CRC32 hash : 5E8860F4
CRC32 hash (skip zero) : 58DF30B8
AccurateRip v1 signature : 190DABF7
AccurateRip v2 signature : 09E64854
->Accurately ripped (v1+v2, confidence 39+22/68)
Statistics
Read error : 0
Jitter error (maybe fixed) : 0
Retry sector count : 0
Damaged sector count : 0

Track 06
Pre-gap length : 00:03:45

Track gain : -8.93 dB
Peak : 0.966156
CRC32 hash (test run) : 4DED6B70
CRC32 hash : 4DED6B70
CRC32 hash (skip zero) : 244EFF40
AccurateRip v1 signature : FD775263
AccurateRip v2 signature : 87EC8B74
->Accurately ripped (v1+v2, confidence 38+22/67)
Statistics
Read error : 0
Jitter error (maybe fixed) : 0
Retry sector count : 0
Damaged sector count : 0

Track 07
Pre-gap length : 00:01:45

Track gain : -8.23 dB
Peak : 0.966156
CRC32 hash (test run) : 662F4505
CRC32 hash : 662F4505
CRC32 hash (skip zero) : 655A538D
AccurateRip v1 signature : 47004143
AccurateRip v2 signature : 0E655A71
->Accurately ripped (v1+v2, confidence 39+22/68)
Statistics
Read error : 0
Jitter error (maybe fixed) : 0
Retry sector count : 0
Damaged sector count : 0

Track 08
Pre-gap length : 00:01:43

Track gain : -8.11 dB
Peak : 0.966156
CRC32 hash (test run) : 137E2008
CRC32 hash : 137E2008
CRC32 hash (skip zero) : B3E32FAF
AccurateRip v1 signature : 59C7ED56
AccurateRip v2 signature : 7F17E391
->Accurately ripped (v1+v2, confidence 39+22/68)
Statistics
Read error : 0
Jitter error (maybe fixed) : 0
Retry sector count : 0
Damaged sector count : 0

Track 09
Pre-gap length : 00:02:45

Track gain : -8.36 dB
Peak : 0.966156
CRC32 hash (test run) : 2F0F28C2
CRC32 hash : 2F0F28C2
CRC32 hash (skip zero) : EAFC3A5B
AccurateRip v1 signature : 7EAD740E
AccurateRip v2 signature : BB5793E5
->Accurately ripped (v1+v2, confidence 40+22/69)
Statistics
Read error : 0
Jitter error (maybe fixed) : 0
Retry sector count : 0
Damaged sector count : 0

Track 10
Pre-gap length : 00:01:45

Track gain : -9.93 dB
Peak : 0.966156
CRC32 hash (test run) : 32B7F394
CRC32 hash : 32B7F394
CRC32 hash (skip zero) : F187A899
AccurateRip v1 signature : 341290A8
AccurateRip v2 signature : ADB68037
->Accurately ripped (v1+v2, confidence 40+22/69)
Statistics
Read error : 0
Jitter error (maybe fixed) : 0
Retry sector count : 0
Damaged sector count : 0

Track 11
Pre-gap length : 00:01:42

Track gain : -8.20 dB
Peak : 0.966156
CRC32 hash (test run) : E37E7DC3
CRC32 hash : E37E7DC3
CRC32 hash (skip zero) : 6F31B4E0
AccurateRip v1 signature : D932563D
AccurateRip v2 signature : E717DDF9
->Accurately ripped (v1+v2, confidence 39+22/68)
Statistics
Read error : 0
Jitter error (maybe fixed) : 0
Retry sector count : 0
Damaged sector count : 0

No errors occurred

End of status report

––-BEGIN XLD SIGNATURE––-
ZKAZPIZCACip5YLEYtdB_DIS_zAKYz1D7.HkIYSrkxQR1bZV_U_yxytOVd7khMW_9T4v2kXcH0dlhNhcI6JltAAu_BJD9LTxJKHPwk8
––-END XLD SIGNATURE––-


[CUETools log; Date: 17.12.2013 16:06:23; Version: 2.1.4]
[CTDB TOCID: Aw6bozEqRfuNVXlnFvU_DpUlfgI-] found.
Track | CTDB Status
1 | (15/16) Accurately ripped
2 | (15/16) Accurately ripped
3 | (15/16) Accurately ripped
4 | (15/16) Accurately ripped
5 | (15/16) Accurately ripped
6 | (15/16) Accurately ripped
7 | (15/16) Accurately ripped
8 | (15/16) Accurately ripped
9 | (15/16) Accurately ripped
10 | (15/16) Accurately ripped
11 | (15/16) Accurately ripped
[AccurateRip ID: 001497c9-00b133a2-8f0b940b] found.
Track [ CRC | V2 ] Status
01 [3d47eb89|d56cbb7c] (39+22/68) Accurately ripped
02 [97dc42a8|27586e34] (39+22/68) Accurately ripped
03 [44a2c69b|c817ae9b] (39+22/68) Accurately ripped
04 [e8c1dd2b|9b266ad4] (39+22/68) Accurately ripped
05 [190dabf7|09e64854] (39+22/68) Accurately ripped
06 [fd775263|87ec8b74] (38+22/67) Accurately ripped
07 [47004143|0e655a71] (39+22/68) Accurately ripped
08 [59c7ed56|7f17e391] (39+22/68) Accurately ripped
09 [7ead740e|bb5793e5] (40+22/69) Accurately ripped
10 [341290a8|adb68037] (40+22/69) Accurately ripped
11 [d932563d|e717ddf9] (39+22/68) Accurately ripped
Offsetted by -664:
01 [629728f9] (05/68) Accurately ripped
02 [cd05c040] (05/68) Accurately ripped
03 [92427dbf] (05/68) Accurately ripped
04 [0c07f88f] (05/68) Accurately ripped
05 [36e347af] (05/68) Accurately ripped
06 [a2265187] (05/67) Accurately ripped
07 [4c5a8acf] (05/68) Accurately ripped
08 [8123c496] (05/68) Accurately ripped
09 [748b849e] (05/69) Accurately ripped
10 [1e2b721c] (05/69) Accurately ripped
11 [b5e07d71] (05/68) Accurately ripped

Track Peak [ CRC32 ] [W/O NULL]
– 96,6 [73CD9A0B] [EFCB2827]
01 96,6 [6C15B1D5] [8C39AA0C]
02 96,6 [F463F66B] [BBD779C3]
03 96,6 [F192E8AC] [FCB822EA]
04 96,6 [03BC2E43] [3FF84E7F]
05 96,6 [5E8860F4] [58DF30B8]
06 96,6 [4DED6B70] [244EFF40]
07 96,6 [662F4505] [655A538D]
08 96,6 [137E2008] [B3E32FAF]
09 96,6 [2F0F28C2] [EAFC3A5B]
10 96,6 [32B7F394] [F187A899]
11 96,6 [E37E7DC3] [6F31B4E0]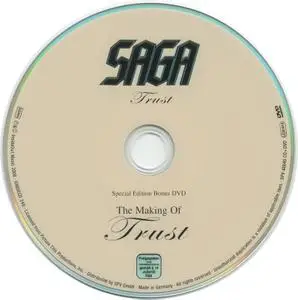 Tracklist DVD:
The Making Of Trust
Title: Saga 2006 - Trust (48840) - DVD
Size: ~ 0.62 Gb - DVD-5
Enabled regions: 1, 2, 3, 4, 5, 6, 8

VTS_01 :
Play Length: 00:15:40
Video: NTSC 4:3 (720x480) VBR
Audio:
English (LinearPCM, 2 ch)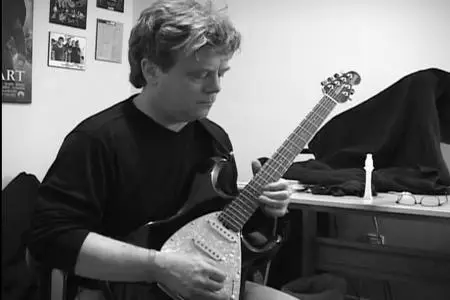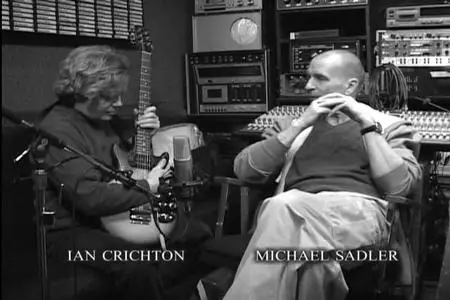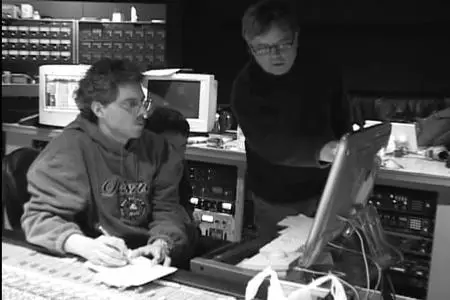 All thanks go to Olaf der Weisse
Saga
in my Blog
Download Saga - Trust (2006):