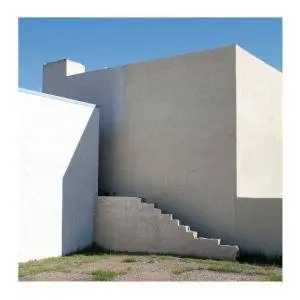 Stephen Steinbrink - B-Sides and Instrumentals 2012-2017 (2018)
MP3 CBR 320kbps | Tracks: 13 | 43:06 min | 99 Mb
Style: Indie Pop, Folk, Singer-Songwriter | Label: Melodic
Stephen Steinbrink has always taken after singer-songwriters whose production choices were just as iconic and definitive as their voices. His own songs have made themselves comfortable in the three studios Steinbrink has worked in the last half a decade; a tiny converted garage in Olympia, WA, the sonically massive Unknown in Anacortes, WA, and newly christened Container Studio in Oakland, CA. This collection of rarities captures every facet of Steinbrink's production prowess explored in the last five years, from the meekly charming to the impressively expansive. It features an alternate version of Anagrams studio track "Absent Mind" with maximal Wilson-esque backing vocals, "Useless", a heartbreaking outtake from the Arranged Waves session that revels in cavernous minimalism, and a morosely plucked acoustic instrumental from Maximum Sunlight, a companion album to a book about Tonopah, Nevada (pop. 2,478). We get a glimpse of what's to come with "It's Not My Dream" and "Expiriment in Cruelty", two discards of the sessions from his two upcoming LP's, to be released in 2018 and 2019. Though constructed to different ends, in many different spaces, these songs are lent unity by Steinbrink's humble compositions and astute lyrics.
Tracklist:
01. Absent Mind (Unknown Version) 2:39
02. Useless 3:28
03. Back at Home 2:33
04. Experiment in Cruelty 3:45
05. Minor Scrapes 3:28
06. Twin Palms Chevron 1:35
07. Try to Believe 3:42
08. Easy Way Out 4:34
09. Tonopah Boxing Day 2:00
10. No Connection 4:09
11. Broken Down to Defeat Again 4:17
12. Salt River Bed (Unknown Version) 3:42
13. It's Not My Dream 3:23