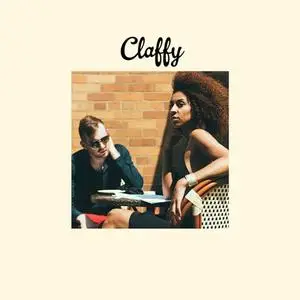 Alexander Claffy - Claffy I (2016/2020)
MP3 CBR 320kbps ~ 83.52 Mb | 00:36:18 | Cover
Contemporary Jazz, Post-Bop, Fusion | Country: USA | Label: La Reserve Records
Rising bassist Alexander Claffy delivers a full stream of his self-titled debut CLAFFY LP, out now via Ropeadope Records. The project from The New School alum boasts five original compositions and a striking take on the celebrated standard "I'll Be Seeing You." Billed as "a deeply personal story of heartbreak," the 9-track release features Sonny Step on vocals, Victor Gould on piano, Michael King on organ and keys, Benny Benack III on trumpet, Ben Eunson on guitar, Matt Chalk and Troy Roberts on saxophone, Kyle Poole and Jonathan Barber on drums and David Gibson on trombone. Check out the track below to listen to Claffy's "Chapter 1 Blossoms As They Wilt" single.
Track List:
01. Introduction
02. Chapter 1 Blossoms as They Wilt Away
03. Chapter 2 July 30th 212pm Jfk-Zrh
04. Chapter 3 I'll Be Seeing You
05. Chapter 4 Don't Let It Bring You Down
06. Chapter 4 Don't Let It Bring You Down (Outro)
07. Chapter 5 (Memories of) Her Flat
08. Chapter 6 with a Song in My Heart
09. Epilogue
Bass, Keyboards, Percussion, Producer – Alexander Claffy
Drums – Jonathan Barber (tracks: 1-3, 5-6, 9), Kyle Poole (tracks: 7-8)
Engineer, Mixed By, Mastered By, Producer – Michael Perez-Cisneros
Guitar, Producer – Ben Eunson (tracks: 1-3, 5-6, 9)
Keyboards – Jason Matthews (6)
Narrator – Kelsey Robinson (2), Matt Helm (3)
Organ, Electric Piano – Michael King (17)
Piano, Electric Piano – Victor Gould
Saxophone – Matt Chalk (2), Troy Roberts (2)
Trombone – David Gibson (5)
Trumpet – Benny Benack III
Vocals – Camila Meza, Michael Stephenson (7), Shenel Johns
Vocals, Guitar – Dida Pelled (tracks: 4)