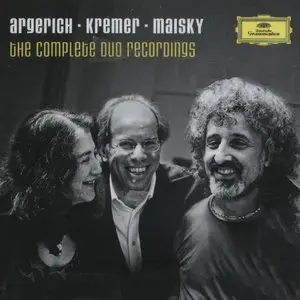 Argerich, Kremer, Maisky - The Complete Duo Recordings (2012) {13CD BoxSet Deutsche Grammophon 477 9524}
EAC rip (secure mode) | FLAC (tracks)+CUE+LOG -> 3.25 Gb | MP3 @320 -> 1.97 Gb
Full Artwork @ 300 dpi (png) -> 153 Mb | 5% repair rar
© 2012 Deutsche Grammophon / Universal | 477 9524
Classical / Chamber Music / Piano / Violin / Cello
Martha Argerich's associations with violinist Gidon Kremer and cellist Mischa Maisky are surely among the pianist's most substantial and musically rewarding collaborations. The present collection includes all of the Argerich/Kremer and Argerich/Maisky duo recordings for Deutsche Grammophon as originally released and in chronological order. Although Argerich has participated in numerous musical partnerships, not to mention her longtime mentoring of young artists, her associations with violinist Gidon Kremer and cellist Mischa Maisky are surely among the pianist's most substantial and musically rewarding collaborations. The present collection includes all of the Argerich/Kremer and Argerich/Maisky duo recordings for Deutsche Grammophon as originally released and in chronological order, allowing listeners the opportunity to trace each duo's evolution in terms of artistic rapport, sensitivity, risk-taking and the fine tuning of nuance.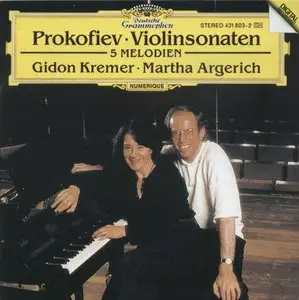 Any discussion of Beethoven's violin sonatas (CDs 1, 4, 9 & 10) must address the fact that the composer did not designate these works as being "for violin and piano". For example, the first published edition of the "Spring" Sonata op. 24 from October 1801 reads "Sonate pour le Piano Forte," in large letters, followed in smaller print by "avec un Violon." Similarly, the title-page of the first edition of the "Kreutzer" Sonata op. 47 from April 1805 reads "Sonata per il Piano-forte ed un Violino obligato." None of this should be taken to mean that the violin writing plays "second fiddle" to the piano part, so to speak, but rather that both instruments carry equal weight within the musical discourse.

Argerich and Kremer understood this from the start of their recorded Beethoven encounters, originally intended as part of a series encompassing all the violin sonatas, the music for cello and piano with Maisky, plus the five piano concerti with Giuseppe Sinopoli and the Philharmonia Orchestra (in the end, Argerich and Sinopoli recorded only the First and Second Concertos). Initially Argerich expressed apprehension about recording Beethoven, lest her readings might sound self-conscious under the microphone's objective, unforgiving scrutiny. Yet, during an interview conducted prior to the cycle's final sessions, both Argerich and Kremer spoke of using the recording process to look for the unexpected. "It was an inspired idea to match (Argerich) against a violinist so unpredictable as she is herself," wrote Edward Greenfield in Gramophone, "for though there is nothing `safe' about these interpretations, and not everyone will respond to their sparkling, volatile qualities, the liveness of the experience is undeniable."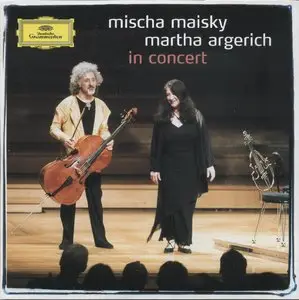 One wonders if Robert Schumann drew inspiration from Beethoven's violin sonatas while writing his own works in the genre (CD 3); surely the parallels between Schumann's Op. 105 in A minor and Beethoven's Op. 23 in A minor and the similar breadth and seriousness of purpose uniting Schumann's Op. 121 in D minor with Beethoven's Op. 30 no. 2 in C minor are more than coincidental. Although there are commercial recordings from concerts that feature Argerich partnering different violinists in Schumann's two sonatas (Dora Schwarzberg, Renaud Capuçon and Géza Hosszu-Legocky), a genuine "live in the studio" ambience informs her 1986 DG versions with Kremer; they achieve an ideal synthesis of abandon and rectitude, to paraphrase American critic Harris Goldsmith. The same can be said regarding the fervent dramatic contrasts and expressive inflections with which Argerich and Kremer shape the Bartók, Prokofiev and Janáček sonatas, as well as Messiaen's Theme and Variations (CDs 5 & 7).

Argerich's recorded collaborations with Mischa Maisky date back even further than those with Kremer, to 1981, when the pair set down highly acclaimed studio versions of the Debussy Sonata and Franck's A major Violin Sonata arranged for cello. Argerich and Maisky first met in 1975 at the Vence Festival in the south of France. "We weren't playing on that occasion, just visiting," Maisky recalled in an interview with Jeremy Nicholas. "The next year we met again and played together. That's when we became friends - almost instantly. We tried to play a little bit at home. It went unbelievably naturally." It was also the first time that Argerich had played with a cellist. The pair's first official concert occurred on 17 April 1978 in Berlin, playing sonatas by Brahms, Debussy and Chopin. Either by coincidence or divine intervention, the date coincided with the 75th birthday of Maisky's beloved teacher, the late Gregor Piatigorsky.





A few years after recording highly acclaimed versions of the Debussy and Franck, Argerich and Maisky began their relationship with Deutsche Grammophon in the three Bach sonatas (CD 2). "What appeals to me in these performances," wrote musicologist Richard Taruskin in Opus magazine, "is the unabashed exploitation of the modern instrumental medium to make points (`structural' points at that) about the music in a way historical instruments cannot do." This can be heard through Argerich's subtle changes in tonal heft and articulation on the repeats, without recourse to tempo-distorting agogics, and in Maisky's vibrant yet tasteful string slides. Their Beethoven cycle similarly abounds in insights and camaraderie (CDs 6 & 8). Notice, for example, the sparkle and lightness they generate in both Rondos (op. 5), the galvanic thrust and syncopated accentuations in the A major Sonata's Scherzo (op. 69), and, arguably, the most fervent, ecstatic rendition on disc of the D major Sonata's fugal finale (op. 102 no. 2).

Given Schumann's lifelong affinity for the cello (he had played the instrument as a youth), it is surprising that he wrote relatively little solo music for it (CD 11). Only the Five Pieces in Folk Style op. 102 were originally conceived for cello, while the Op. 73 triptych, originally titled "Soirée Pieces," were designated "for clarinet or violin or cello and piano". The Adagio and Allegro op. 70 was designed to showcase the valved horn, which had begun to turn up in orchestras in the 1830s, and intended for amateurs to play at home, although the music's technical demands are enough to give skilled professionals pause. However, with the marketplace in mind, Schumann sanctioned alternative violin and cello arrangements. Perhaps the Allegro's persistent triplet figurations carry a stronger "hunting horn" impact in the original scoring, yet they have the potential to soar with additional lightness and agility via bow and string. Had Schumann heard his Cello Concerto performed by the conductorless Orpheus Chamber Orchestra instead of a traditional larger orchestra, he would no doubt have appreciated the newfound clarity of the second violin and viola parts, not to mention a cello soloist who could project without having to push. Indeed, the scaled-back forces allow Maisky more expressive headroom.





The "Live in Japan" release (CD 12) captures Argerich and Maisky revisiting and rethinking their earlier Franck, Debussy and Chopin triumphs. The Franck's second movement has intensified over time, while the finale's thematic exchanges are both freer yet more refined. Similarly, Maisky's control of harmonics and his nimble pizzicato passages in the Debussy have grown more characterful and supple. In contrast to the songful, tonally ripe interplay that Argerich and cellist Mstislav Rostropovich brought to their classic DG recording of Chopin's Cello Sonata, the Argerich/Maisky team takes more chances in their leaner, harder-hitting traversal (what fast tempi in the finale!).

"The concept of a Russian programme we must have been talking about it for ten years, probably more," Maisky told Nicholas. "Just for one performance! Even then, I only succeeded in arranging this at the last minute in conjunction with a children's charity for young musicians that I am involved with." Their all-Russian recital, recorded live in Brussels in April 2003 (CD 13), shows how the presence of an audience energizes their already symbiotic ensemble. They relish the Prokofiev Sonata's acerbic language in the form of volatile tempo adjustments, petulant accents and spontaneous dynamic shadings. The Shostakovich Sonata's first movement also unfolds with marvelous narrative sparkle and sensitive conversational fancy. The finale contains extraordinary, ear-catching felicities such as Argerich's cascading unison octaves and Maisky's willfully colored restatements of the main theme. The arrangement of the waltz from the Act II Divertimento of Prokofiev's ballet The Tale of the Stone Flower was a last-minute, unrehearsed program addition. According to Maisky, the pair practically sight-read it as an encore, then played it again for a second encore, this time fixing up tiny errors. "It's not as completely perfect as it would be in a studio recording," said the cellist, "but so what?"
DG INFOPersonnel:
Martha Argerich
- Piano
Gidon Kremer
- Violin
Mischa Maisky
- Cello
…
tracklist:
CD1
01. Sonata for Violin and Piano No.1 in D, Op.12 No.1 - 1. Allegro con brio Gidon Kremer 8:06
02. Sonata for Violin and Piano No.1 in D, Op.12 No.1 - 2. Tema con variazioni (Andante con moto) Gidon Kremer 6:53
03. Sonata for Violin and Piano No.1 in D, Op.12 No.1 - 3. Rondo (Allegro) Gidon Kremer 4:27
04. Sonata for Violin and Piano No.2 in A, Op.12 No.2 - 1. Allegro vivace Gidon Kremer 5:42
05. Sonata for Violin and Piano No.2 in A, Op.12 No.2 - 2. Andante più tosto allegretto Gidon Kremer 5:09
06. Sonata for Violin and Piano No.2 in A, Op.12 No.2 - 3. Allegro piacevole Gidon Kremer 4:56
07. Sonata for Violin and Piano No.3 in E flat, Op.12 No.3 - 1. Allegro con spirito Gidon Kremer 7:44
08. Sonata for Violin and Piano No.3 in E flat, Op.12 No.3 - 2. Adagio con molt' espressione Gidon Kremer 6:01
09. Sonata for Violin and Piano No.3 in E flat, Op.12 No.3 - 3. Rondo (Allegro molto) Gidon Kremer 4:02
CD2
01. Sonata for Viola da Gamba and Harpsichord No.1 in G, BWV 1027 - 1. Adagio Mischa Maisky 4:02
02. Sonata for Viola da Gamba and Harpsichord No.1 in G, BWV 1027 - 2. Allegro ma non tanto Mischa Maisky 3:20
03. Sonata for Viola da Gamba and Harpsichord No.1 in G, BWV 1027 - 3. Andante Mischa Maisky 3:16
04. Sonata for Viola da Gamba and Harpsichord No.1 in G, BWV 1027 - 4. Allegro moderato Mischa Maisky 2:53
05. Sonata for Viola da Gamba and Harpsichord No.2 in D, BWV 1028 - 1. Adagio Mischa Maisky 2:14
06. Sonata for Viola da Gamba and Harpsichord No.2 in D, BWV 1028 - 2. Allegro Mischa Maisky 3:50
07. Sonata for Viola da Gamba and Harpsichord No.2 in D, BWV 1028 - 3. Andante Mischa Maisky 5:35
08. Sonata for Viola da Gamba and Harpsichord No.2 in D, BWV 1028 - 4. Allegro Mischa Maisky 3:57
09. Sonata for Viola da Gamba and Harpsichord No.3 in G minor, BWV 1029 - 1. Vivace Mischa Maisky 5:13
10. Sonata for Viola da Gamba and Harpsichord No.3 in G minor, BWV 1029 - 2. Adagio Mischa Maisky 6:19
11. Sonata for Viola da Gamba and Harpsichord No.3 in G minor, BWV 1029 - 3. Allegro Mischa Maisky 3:35
CD3
01. Sonata no.1 for Violin and Piano in A minor, Op.105 - 1. Mit leidenschaftlichem Ausdruck Gidon Kremer 7:23
02. Sonata no.1 for Violin and Piano in A minor, Op.105 - 2. Allegretto Gidon Kremer 4:06
03. Sonata no.1 for Violin and Piano in A minor, Op.105 - 3. Lebhaft Gidon Kremer 5:01
04. Sonata no.2 for Violin and Piano in D minor, op.121 - 1. Ziemlich langsam - Lebhaft Gidon Kremer 12:43
05. Sonata no.2 for Violin and Piano in D minor, op.121 - 2. Sehr lebhaft Gidon Kremer 4:37
06. Sonata no.2 for Violin and Piano in D minor, op.121 - 3. Leise, einfach Gidon Kremer 5:52
07. Sonata no.2 for Violin and Piano in D minor, op.121 - 4. Bewegt Gidon Kremer 8:36
CD4
01. Sonata for Violin and Piano No.4 in A minor, Op.23 - 1. Presto Gidon Kremer 6:55
02. Sonata for Violin and Piano No.4 in A minor, Op.23 - 2. Andante scherzoso, più allegretto Gidon Kremer 7:19
03. Sonata for Violin and Piano No.4 in A minor, Op.23 - 3. Allegro molto Gidon Kremer 5:15
04. Sonata for Violin and Piano No.5 in F, Op.24 - "Spring" - 1. Allegro Gidon Kremer 9:40
05. Sonata for Violin and Piano No.5 in F, Op.24 - "Spring" - 2. Adagio molto espressivo Gidon Kremer 6:01
06. Sonata for Violin and Piano No.5 in F, Op.24 - "Spring" - 3. Scherzo (Allegro molto) Gidon Kremer 1:19
07. Sonata for Violin and Piano No.5 in F, Op.24 - "Spring" - 4. Rondo (Allegro ma non troppo) Gidon Kremer 6:34
CD5
01. Sonata for Violin and Piano No.1, Sz. 75 - Allegro appassionato Gidon Kremer 12:44
02. Sonata for Violin and Piano No.1, Sz. 75 - Adagio Gidon Kremer 10:15
03. Sonata for Violin and Piano No.1, Sz. 75 - Allegro Gidon Kremer 9:29
04. Violin Sonata - 1. Con moto Gidon Kremer 4:52
05. Violin Sonata - 2. Ballada. Con moto Gidon Kremer 4:59
06. Violin Sonata - 3. Allegretto Gidon Kremer 2:47
07. Violin Sonata - 4. Adagio Gidon Kremer 4:00
08. Theme and Variations for Violin and Piano - Thème. Modéré Gidon Kremer 1:17
09. Theme and Variations for Violin and Piano - Variation 1. Modéré Gidon Kremer 1:30
10. Theme and Variations for Violin and Piano - Variation 2. Un peu moins modéré Gidon Kremer 0:47
11. Theme and Variations for Violin and Piano - Variation 3. Modéré, avec éclat Gidon Kremer 0:51
12. Theme and Variations for Violin and Piano - Variation 4. Vif et passionné Gidon Kremer 1:08
13. Theme and Variations for Violin and Piano - Variation 5. Très modéré Gidon Kremer 1:54
CD6
01. 12 Variations on "Ein Mädchen oder Weibchen" for Cello and Piano, Op. 66 - Theme. Allegretto Mischa Maisky 0:31
02. 12 Variations on "Ein Mädchen oder Weibchen" for Cello and Piano, Op. 66 - Variation I Mischa Maisky 0:31
03. 12 Variations on "Ein Mädchen oder Weibchen" for Cello and Piano, Op. 66 - Variation II Mischa Maisky 0:29
04. 12 Variations on "Ein Mädchen oder Weibchen" for Cello and Piano, Op. 66 - Variation III Mischa Maisky 0:27
05. 12 Variations on "Ein Mädchen oder Weibchen" for Cello and Piano, Op. 66 - Variation IV Mischa Maisky 0:31
06. 12 Variations on "Ein Mädchen oder Weibchen" for Cello and Piano, Op. 66 - Variation V Mischa Maisky 0:30
07. 12 Variations on "Ein Mädchen oder Weibchen" for Cello and Piano, Op. 66 - Variation VI Mischa Maisky 0:23
08. 12 Variations on "Ein Mädchen oder Weibchen" for Cello and Piano, Op. 66 - Variation VII Mischa Maisky 0:42
09. 12 Variations On "Ein Mädchen Oder Weibchen" For Cello And Piano, Op. 66 - Variation VIII Mischa Maisky 0:26
10. 12 Variations on "Ein Mädchen oder Weibchen" for Cello and Piano, Op. 66 - Variation IX Mischa Maisky 0:34
11. 12 Variations on "Ein Mädchen oder Weibchen" for Cello and Piano, Op. 66 - Variation X. Adagio Mischa Maisky 1:18
12. 12 Variations on "Ein Mädchen oder Weibchen" for Cello and Piano, Op. 66 - Variation XI. Poco Adagio, quasi Andante Mischa Maisky 1:12
13. 12 Variations on "Ein Mädchen oder Weibchen" for Cello and Piano, Op. 66 - Variation XII. Allegro Mischa Maisky 1:38
14. Sonata for Cello and Piano No.1 in F, Op.5 No.1 - 1. Adagio sostenuto - Allegro Mischa Maisky 3:00
15. Sonata for Cello and Piano No.1 in F, Op.5 No.1 - 1. Allegro Mischa Maisky 12:33
16. Sonata for Cello and Piano No.1 in F, Op.5 No.1 - 1. Adagio - Presto Mischa Maisky 1:25
17. Sonata for Cello and Piano No.1 in F, Op.5 No.1 - 2. Rondo (Allegro vivace) Mischa Maisky 6:30
18. Sonata for Cello and Piano No.2 in G minor, Op.5 No.2 - 1a. Adagio sostenuto ed espressivo Mischa Maisky 5:27
19. Sonata for Cello and Piano No.2 in G minor, Op.5 No.2 - 1b. Allegro molto più tosto presto Mischa Maisky 9:42
20. Sonata for Cello and Piano No.2 in G minor, Op.5 No.2 - 2. Rondo (Allegro) Mischa Maisky 7:33
21. 7 Variations on "Bei Männern, welche Liebe fühlen", for Cello and Piano, WoO 46 - Theme. Andante Mischa Maisky 1:01
22. 7 Variations on "Bei Männern, welche Liebe fühlen", for Cello and Piano, WoO 46 - Variation I Mischa Maisky 0:37
23. 7 Variations on "Bei Männern, welche Liebe fühlen", for Cello and Piano, WoO 46 - Variation II Mischa Maisky 0:39
24. 7 Variations on "Bei Männern, welche Liebe fühlen", for Cello and Piano, WoO 46 - Variation III Mischa Maisky 0:59
25. 7 Variations on "Bei Männern, welche Liebe fühlen", for Cello and Piano, WoO 46 - Variation IV Mischa Maisky 1:30
26. 7 Variations on "Bei Männern, welche Liebe fühlen", for Cello and Piano, WoO 46 - Variation V. Si prenda il tempo un poco più vivace Mischa Maisky 0:34
27. 7 Variations on "Bei Männern, welche Liebe fühlen", for Cello and Piano, WoO 46 - Variation VI. Adagio Mischa Maisky 2:34
28. 7 Variations on "Bei Männern, welche Liebe fühlen", for Cello and Piano, WoO 46 - Variation VII. Allegro, ma non troppo Mischa Maisky 1:49
CD7
01. Sonata for Violin and Piano No.1 in F minor, Op.80 - 1. Andante assai Gidon Kremer 6:58
02. Sonata for Violin and Piano No.1 in F minor, Op.80 - 2. Allegro brusco Gidon Kremer 6:42
03. Sonata for Violin and Piano No.1 in F minor, Op.80 - 3. Andante Gidon Kremer 7:33
04. Sonata for Violin and Piano No.1 in F minor, Op.80 - 4. Allegrissimo Gidon Kremer 7:17
05. 5 Mélodies, Op.35bis - 1. Andante Gidon Kremer 2:12
06. 5 Mélodies, Op.35bis - 2. Lento, ma non troppo - Poco più mosso - Tempo I Gidon Kremer 2:50
07. 5 Mélodies, Op.35bis - 3. Animato, ma non allegro - Poco più tranquillo - Meno mosso Gidon Kremer 3:28
08. 5 Mélodies, Op.35bis - 4. Allegretto leggero e scherzando Gidon Kremer 1:28
09. 5 Mélodies, Op.35bis - 5. Andante non troppo - Pochissimo più animato Gidon Kremer 3:13
10. Sonata for Violin and Piano No.2 in D, Op.94a - 1. Moderato Gidon Kremer 7:41
11. Sonata for Violin and Piano No.2 in D, Op.94a - 2. Scherzo (Presto) Gidon Kremer 4:38
12. Sonata for Violin and Piano No.2 in D, Op.94a - 3. Andante Gidon Kremer 3:42
13. Sonata for Violin and Piano No.2 in D, Op.94a - 4. Allegro con brio Gidon Kremer 6:52
CD8
01. Sonata for Cello and Piano No.3 in A, Op.69 - 1. Allegro ma non tanto Mischa Maisky 12:40
02. Sonata for Cello and Piano No.3 in A, Op.69 - 2. Scherzo (Allegro molto) Mischa Maisky 5:02
03. Sonata for Cello and Piano No.3 in A, Op.69 - 3. Adagio cantabile - Allegro vivace Mischa Maisky 1:59
04. Sonata for Cello and Piano No.3 in A, Op.69 - 4. Allegro vivace Mischa Maisky 6:23
05. Sonata for Cello and Piano No.4 in C, Op.102 No.1 - 1. Andante Mischa Maisky 2:59
06. Sonata for Cello and Piano No.4 in C, Op.102 No.1 - 2. Allegro vivace Mischa Maisky 4:53
07. Sonata for Cello and Piano No.4 in C, Op.102 No.1 - 3. Adagio Mischa Maisky 3:21
08. Sonata for Cello and Piano No.4 in C, Op.102 No.1 - 4. Allegro vivace Mischa Maisky 3:58
09. Sonata for Cello and Piano No.5 in D, Op.102 No.2 - 1. Allegro con brio Mischa Maisky 6:33
10. Sonata for Cello and Piano No.5 in D, Op.102 No.2 - 2. Adagio con molto sentimento d'affetto Mischa Maisky 8:34
11. Sonata for Cello and Piano No.5 in D, Op.102 No.2 - 3. Allegro - Allegro fugato Mischa Maisky 3:43
12. 12 Variations on "See the conquering hero comes" for Cello and Piano, WoO 45 - Thema. Allegretto Mischa Maisky 0:42
13. 12 Variations on "See the conquering hero comes" for Cello and Piano, WoO 45 - Variation I Mischa Maisky 0:38
14. 12 Variations on "See the conquering hero comes" for Cello and Piano, WoO 45 - Variation II Mischa Maisky 0:35
15. 12 Variations on "See the conquering hero comes" for Cello and Piano, WoO 45 - Variation III Mischa Maisky 0:39
16. 12 Variations on "See the conquering hero comes" for Cello and Piano, WoO 45 - Variation IV Mischa Maisky 0:46
17. 12 Variations on "See the conquering hero comes" for Cello and Piano, WoO 45 - Variation V Mischa Maisky 0:52
18. 12 Variations on "See the conquering hero comes" for Cello and Piano, WoO 45 - Variation VI Mischa Maisky 0:39
19. 12 Variations on "See the conquering hero comes" for Cello and Piano, WoO 45 - Variation VII Mischa Maisky 0:33
20. 12 Variations On "See The Conquering Hero Comes" For Cello And Piano, Woo 45 - Variation VIII Mischa Maisky 0:37
21. 12 Variations on "See the conquering hero comes" for Cello and Piano, WoO 45 - Variation IX Mischa Maisky 0:40
22. 12 Variations on "See the conquering hero comes" for Cello and Piano, WoO 45 - Variation X. Allegro Mischa Maisky 0:40
23. 12 Variations on "See the conquering hero comes" for Cello and Piano, WoO 45 - Variation XI. Adagio Mischa Maisky 3:24
24. 12 Variations on "See the conquering hero comes" for Cello and Piano, WoO 45 - Variation XII. Allegro Mischa Maisky 0:55
CD9
01. Sonata for Violin and Piano No.6 in A, Op.30 No.1 - 1. Allegro Gidon Kremer 7:49
02. Sonata for Violin and Piano No.6 in A, Op.30 No.1 - 2. Adagio Gidon Kremer 6:43
03. Sonata for Violin and Piano No.6 in A, Op.30 No.1 - 3. Allegretto con variazioni Gidon Kremer 7:34
04. Sonata for Violin and Piano No.7 in C minor, Op.30 No.2 - 1. Allegro con brio Gidon Kremer 7:36
05. Sonata for Violin and Piano No.7 in C minor, Op.30 No.2 - 2. Adagio cantabile Gidon Kremer 7:41
06. Sonata for Violin and Piano No.7 in C minor, Op.30 No.2 - 3. Scherzo (Allegro) Gidon Kremer 3:36
07. Sonata for Violin and Piano No.7 in C minor, Op.30 No.2 - 4. Finale (Allegro) Gidon Kremer 4:54
08. Sonata for Violin and Piano No.8 in G, Op.30 No.3 - 1. Allegro assai Gidon Kremer 6:21
09. Sonata for Violin and Piano No.8 in G, Op.30 No.3 - 2. Tempo di minuetto, ma molto moderato e grazioso Gidon Kremer 8:32
10. Sonata for Violin and Piano No.8 in G, Op.30 No.3 - 3. Allegro vivace Gidon Kremer 3:23
CD10
01. Sonata for Violin and Piano No.9 in A, Op.47 - "Kreutzer" - 1. Adagio sostenuto - Presto Gidon Kremer 14:12
02. Sonata for Violin and Piano No.9 in A, Op.47 - "Kreutzer" - 2. Andante con variazioni Gidon Kremer 14:53
03. Sonata for Violin and Piano No.9 in A, Op.47 - "Kreutzer" - 3. Finale (Presto) Gidon Kremer 8:30
04. Sonata for Violin and Piano No.10 in G, Op.96 - 1. Allegro moderato Gidon Kremer 10:34
05. Sonata for Violin and Piano No.10 in G, Op.96 - 2. Adagio espressivo Gidon Kremer 6:28
06. Sonata for Violin and Piano No.10 in G, Op.96 - 3. Scherzo (Allegro) Gidon Kremer 1:56
07. Sonata for Violin and Piano No.10 in G, Op.96 - 4. Poco allegretto Gidon Kremer 8:23
CD11
01. Adagio and Allegro in A flat, Op.70 - 1. Langsam, mit innigem Ausdruck Mischa Maisky 4:38
02. Adagio and Allegro in A flat, Op.70 - 2. Rasch und feurig Mischa Maisky 4:33
03. Fantasiestücke, Op.73 - 1. Zart und mit Ausdruck Mischa Maisky 3:08
04. Fantasiestücke, Op.73 - 2. Lebhaft, leicht Mischa Maisky 3:16
05. Fantasiestücke, Op.73 - 3. Rasch und mit Feuer Mischa Maisky 3:48
06. 3 Romances, Op.94 - No.1 Nicht schnell Mischa Maisky 4:06
07. 5 Stücke im Volkston, Op.102 - 1. Vanitas vanitatum (Mit Humor) Mischa Maisky 3:09
08. 5 Stücke im Volkston, Op.102 - 2. Langsam Mischa Maisky 3:59
09. 5 Stücke im Volkston, Op.102 - 3. Nicht schnell, mit viel Ton zu spielen Mischa Maisky 5:09
10. 5 Stücke im Volkston, Op.102 - 4. Nicht zu rasch Mischa Maisky 2:01
11. 5 Stücke im Volkston, Op.102 - 5. Stark und markiert Mischa Maisky 3:03
12. Märchenbilder, op.113 - transcribe for Vc/pno by M.Maisky - 1. Nicht schnell Mischa Maisky 4:12
13. Cello Concerto in A minor, Op.129 - 1. Nicht zu schnell Mischa Maisky 10:57
14. Cello Concerto in A minor, Op.129 - 2. Langsam Mischa Maisky 3:54
15. Cello Concerto in A minor, Op.129 - 3. Etwas lebhafter Mischa Maisky 8:42
CD12
01. Applause Audience Applause 0:21
02. Cello Sonata in G minor, Op.65 - 1. Allegro moderato Mischa Maisky 15:03
03. Cello Sonata in G minor, Op.65 - 2. Scherzo (Allegro con brio) Mischa Maisky 5:03
04. Cello Sonata in G minor, Op.65 - 3. Largo Mischa Maisky 3:55
05. Cello Sonata in G minor, Op.65 - 4. Finale (Allegro) Mischa Maisky 6:07
06. Sonata for Violin and Piano in A - played on the violoncello - 1. Allegretto ben moderato Mischa Maisky 6:27
07. Sonata for Violin and Piano in A - played on the violoncello - 2. Allegro - Quasi lento - Tempo 1 (Allegro) Mischa Maisky 8:12
08. Sonata for Violin and Piano in A - played on the violoncello - 3. Recitativo - Fantasie (Ben moderato - Largamente - Molto vivace Mischa Maisky 7:21
09. Sonata for Violin and Piano in A - played on the violoncello - 4. Allegretto poco mosso Mischa Maisky 6:02
10. Sonata for Cello and Piano in D minor - 1. Prologue (lent) Mischa Maisky 4:54
11. Sonata for Cello and Piano in D minor - 2. Sérénade (Modérément animé) Mischa Maisky 3:38
12. Sonata for Cello and Piano in D minor - 3. Finale (Animé) Mischa Maisky 3:45
13. Introduction and Polonaise, Op.3 - Introduction - Lento Mischa Maisky 3:02
14. Introduction and Polonaise, Op.3 - Alla Polacca - Allegro con spirito Mischa Maisky 5:55
CD13
01. Applause Audience Applause 0:36
02. Suite Italienne (from "Pulcinella") - for Violoncello and Piano - 1. Introduzione Martha Argerich 2:15
03. Suite Italienne (from "Pulcinella") - for Violoncello and Piano - 2. Serenata Martha Argerich 3:07
04. Suite Italienne (from "Pulcinella") - for Violoncello and Piano - 3. Aria Martha Argerich 5:32
05. Suite Italienne (from "Pulcinella") - for Violoncello and Piano - 4. Tarantella Martha Argerich 2:06
06. Suite Italienne (from "Pulcinella") - for Violoncello and Piano - 5. Minuetto e Finale Martha Argerich 4:36
07. Applause Audience Applause 0:35
08. Sonata for cello & piano, Op.119 - 1. Andante grave Martha Argerich 11:07
09. Sonata for cello & piano, Op.119 - 2. Moderato Martha Argerich 4:41
10. Sonata for cello & piano, Op.119 - 3. Allegro ma non troppo Martha Argerich 7:38
11. Applause Audience Applause 0:36
12. Sonata for Cello and Piano, Op.40 - 1. Allegro non troppo Mischa Maisky 11:07
13. Sonata for Cello and Piano, Op.40 - 2. Allegro Martha Argerich 2:54
14. Sonata for Cello and Piano, Op.40 - 3. Largo Martha Argerich 7:44
15. Sonata for Cello and Piano, Op.40 - 4. Allegro Martha Argerich 3:53
16. Applause Audience Applause 0:40
17. The Tale of the Stone Flower, Ballet in 4 Acts, Op.118 - Arranged for Cello and Piano by G.Piatigorsky and S. Knushevitsky - Waltz Martha Argerich 2:15
18. Applause Audience Applause 0:52
Exact Audio Copy V1.0 beta 3 from 29. August 2011

EAC extraction logfile from 19. March 2013, 15:16

Argerich Kremer Maisky / The Complete Duo Recordings CD1

Used drive : PLEXTOR DVDR PX-860A Adapter: 0 ID: 0

Read mode : Secure
Utilize accurate stream : Yes
Defeat audio cache : Yes
Make use of C2 pointers : No

Read offset correction : 96
Overread into Lead-In and Lead-Out : No
Fill up missing offset samples with silence : Yes
Delete leading and trailing silent blocks : No
Null samples used in CRC calculations : Yes
Used interface : Native Win32 interface for Win NT & 2000
Gap handling : Appended to previous track

Used output format : User Defined Encoder
Selected bitrate : 1024 kBit/s
Quality : High
Add ID3 tag : No
Command line compressor : C:\Program Files\Exact Audio Copy\Flac\flac.exe
Additional command line options : -8 -V -T "ARTIST=%artist%" -T "TITLE=%title%" -T "ALBUM=%albumtitle%" -T "DATE=%year%" -T "TRACKNUMBER=%tracknr%" -T "GENRE=%genre%" -T "PERFORMER=%albuminterpret%" -T "COMPOSER=%composer%" %haslyrics%–tag-from-file=LYRICS="%lyricsfile%"%haslyrics% -T "ALBUMARTIST=%albumartist%" -T "DISCNUMBER=%cdnumber%" -T "TOTALDISCS=%totalcds%" -T "TOTALTRACKS=%numtracks%" -T "COMMENT=EAC Secure Mode, Test & Copy, AccurateRip, FLAC -8" %source% -o %dest%


TOC of the extracted CD

Track | Start | Length | Start sector | End sector
––––––––––––––––––––––––––––-
1 | 0:00.00 | 8:09.63 | 0 | 36737
2 | 8:09.63 | 6:55.38 | 36738 | 67900
3 | 15:05.26 | 4:34.30 | 67901 | 88480
4 | 19:39.56 | 5:45.44 | 88481 | 114399
5 | 25:25.25 | 5:11.03 | 114400 | 137727
6 | 30:36.28 | 5:02.36 | 137728 | 160413
7 | 35:38.64 | 7:47.02 | 160414 | 195440
8 | 43:25.66 | 6:03.00 | 195441 | 222665
9 | 49:28.66 | 4:02.12 | 222666 | 240827


Track 1

Filename O:\DL\Argerich Kremer Maisky - The Complete Duo Recordings CD1 (1985) [FLAC]\01 - Sonata No. 1 in D major, Op. 12- I. Allegro con brio.wav

Pre-gap length 0:00:02.00

Peak level 91.9 %
Extraction speed 4.7 X
Track quality 100.0 %
Test CRC A35E1071
Copy CRC A35E1071
Accurately ripped (confidence 3) [A1A953D3] (AR v2)
Copy OK

Track 2

Filename O:\DL\Argerich Kremer Maisky - The Complete Duo Recordings CD1 (1985) [FLAC]\02 - Sonata No. 1 in D major, Op. 12- II. Tema con Variazioni. Andante con moto.wav

Pre-gap length 0:00:02.98

Peak level 90.5 %
Extraction speed 5.5 X
Track quality 100.0 %
Test CRC D9E41A73
Copy CRC D9E41A73
Accurately ripped (confidence 3) [5C87F736] (AR v2)
Copy OK

Track 3

Filename O:\DL\Argerich Kremer Maisky - The Complete Duo Recordings CD1 (1985) [FLAC]\03 - Sonata No. 1 in D major, Op. 12- III. Rondo. Allegro.wav

Pre-gap length 0:00:01.98

Peak level 82.7 %
Extraction speed 5.7 X
Track quality 100.0 %
Test CRC 53899C5E
Copy CRC 53899C5E
Accurately ripped (confidence 3) [902D7D31] (AR v2)
Copy OK

Track 4

Filename O:\DL\Argerich Kremer Maisky - The Complete Duo Recordings CD1 (1985) [FLAC]\04 - Sonata No. 2 in A major, Op. 12- I. Allegro vivace.wav

Pre-gap length 0:00:07.20

Peak level 93.6 %
Extraction speed 5.7 X
Track quality 99.9 %
Test CRC 4CF6CC5F
Copy CRC 4CF6CC5F
Accurately ripped (confidence 3) [7243D163] (AR v2)
Copy OK

Track 5

Filename O:\DL\Argerich Kremer Maisky - The Complete Duo Recordings CD1 (1985) [FLAC]\05 - Sonata No. 2 in A major, Op. 12- II. Andante piu tosto Allegretto.wav

Pre-gap length 0:00:02.98

Peak level 68.4 %
Extraction speed 6.5 X
Track quality 100.0 %
Test CRC D4127D0B
Copy CRC D4127D0B
Accurately ripped (confidence 3) [8EDFF7B1] (AR v2)
Copy OK

Track 6

Filename O:\DL\Argerich Kremer Maisky - The Complete Duo Recordings CD1 (1985) [FLAC]\06 - Sonata No. 2 in A major, Op. 12- III. Allegro piacevole.wav

Pre-gap length 0:00:01.26

Peak level 73.1 %
Extraction speed 6.7 X
Track quality 100.0 %
Test CRC 86B3BCA9
Copy CRC 86B3BCA9
Accurately ripped (confidence 3) [525F500F] (AR v2)
Copy OK

Track 7

Filename O:\DL\Argerich Kremer Maisky - The Complete Duo Recordings CD1 (1985) [FLAC]\07 - Sonata No. 3 in E flat major, Op. 12- I. Allegro con spirito.wav

Pre-gap length 0:00:05.98

Peak level 100.0 %
Extraction speed 7.4 X
Track quality 100.0 %
Test CRC C64A4AA9
Copy CRC C64A4AA9
Accurately ripped (confidence 3) [E404F70E] (AR v2)
Copy OK

Track 8

Filename O:\DL\Argerich Kremer Maisky - The Complete Duo Recordings CD1 (1985) [FLAC]\08 - Sonata No. 3 in E flat major, Op. 12- II. Adagio con molt'espressione.wav

Pre-gap length 0:00:02.98

Peak level 74.9 %
Extraction speed 7.4 X
Track quality 100.0 %
Test CRC 4C93DB24
Copy CRC 4C93DB24
Accurately ripped (confidence 3) [82977FAA] (AR v2)
Copy OK

Track 9

Filename O:\DL\Argerich Kremer Maisky - The Complete Duo Recordings CD1 (1985) [FLAC]\09 - Sonata No. 3 in E flat major, Op. 12- III. Rondo. Allegro molto.wav

Pre-gap length 0:00:01.98

Peak level 82.7 %
Extraction speed 7.2 X
Track quality 100.0 %
Test CRC A3E697D1
Copy CRC A3E697D1
Accurately ripped (confidence 3) [1A07D1F6] (AR v2)
Copy OK


All tracks accurately ripped

No errors occurred

End of status report

–– CUETools DB Plugin V2.1.3

[CTDB TOCID: gdLT49ytt5sjl27C2XFWnP8bLiY-] found, Submit result: gdLT49ytt5sjl27C2XFWnP8bLiY- has been confirmed
[d11197c8] (5/5) Accurately ripped


==== Log checksum 5FD798B5CA75E8FAE328C687F255BD0EB84FB0C3DD02018324D07989EDA0553A ====

Exact Audio Copy V1.0 beta 3 from 29. August 2011

EAC extraction logfile from 19. March 2013, 16:04

Argerich Kremer Maisky / The Complete Duo Recordings CD2

Used drive : PLEXTOR DVDR PX-860A Adapter: 0 ID: 0

Read mode : Secure
Utilize accurate stream : Yes
Defeat audio cache : Yes
Make use of C2 pointers : No

Read offset correction : 96
Overread into Lead-In and Lead-Out : No
Fill up missing offset samples with silence : Yes
Delete leading and trailing silent blocks : No
Null samples used in CRC calculations : Yes
Used interface : Native Win32 interface for Win NT & 2000
Gap handling : Appended to previous track

Used output format : User Defined Encoder
Selected bitrate : 1024 kBit/s
Quality : High
Add ID3 tag : No
Command line compressor : C:\Program Files\Exact Audio Copy\Flac\flac.exe
Additional command line options : -8 -V -T "ARTIST=%artist%" -T "TITLE=%title%" -T "ALBUM=%albumtitle%" -T "DATE=%year%" -T "TRACKNUMBER=%tracknr%" -T "GENRE=%genre%" -T "PERFORMER=%albuminterpret%" -T "COMPOSER=%composer%" %haslyrics%–tag-from-file=LYRICS="%lyricsfile%"%haslyrics% -T "ALBUMARTIST=%albumartist%" -T "DISCNUMBER=%cdnumber%" -T "TOTALDISCS=%totalcds%" -T "TOTALTRACKS=%numtracks%" -T "COMMENT=EAC Secure Mode, Test & Copy, AccurateRip, FLAC -8" %source% -o %dest%


TOC of the extracted CD

Track | Start | Length | Start sector | End sector
––––––––––––––––––––––––––––-
1 | 0:00.32 | 4:03.70 | 32 | 18326
2 | 4:04.27 | 3:24.48 | 18327 | 33674
3 | 7:29.00 | 3:18.32 | 33675 | 48556
4 | 10:47.32 | 3:05.10 | 48557 | 62441
5 | 13:52.42 | 2:15.00 | 62442 | 72566
6 | 16:07.42 | 3:55.15 | 72567 | 90206
7 | 20:02.57 | 5:37.38 | 90207 | 115519
8 | 25:40.20 | 4:08.30 | 115520 | 134149
9 | 29:48.50 | 5:16.17 | 134150 | 157866
10 | 35:04.67 | 6:20.20 | 157867 | 186386
11 | 41:25.12 | 3:35.20 | 186387 | 202531


Track 1

Filename O:\DL\Argerich Kremer Maisky - The Complete Duo Recordings CD2 (1985) [FLAC]\01 - Cello Sonata No.1 in G BWV 1027 -I- Adagio.wav

Pre-gap length 0:00:02.42

Peak level 56.8 %
Extraction speed 4.4 X
Track quality 100.0 %
Test CRC 35B00A4B
Copy CRC 35B00A4B
Accurately ripped (confidence 6) [21712569] (AR v2)
Copy OK

Track 2

Filename O:\DL\Argerich Kremer Maisky - The Complete Duo Recordings CD2 (1985) [FLAC]\02 - Cello Sonata No.1 in G BWV 1027 -II- Allegro ma non tanto.wav

Pre-gap length 0:00:01.93

Peak level 92.4 %
Extraction speed 4.7 X
Track quality 100.0 %
Test CRC 6D554043
Copy CRC 6D554043
Accurately ripped (confidence 6) [8714173E] (AR v2)
Copy OK

Track 3

Filename O:\DL\Argerich Kremer Maisky - The Complete Duo Recordings CD2 (1985) [FLAC]\03 - Cello Sonata No.1 in G BWV 1027 -III- Andante.wav

Pre-gap length 0:00:04.57

Peak level 40.9 %
Extraction speed 5.1 X
Track quality 100.0 %
Test CRC 367BEAB3
Copy CRC 367BEAB3
Accurately ripped (confidence 6) [141CBB65] (AR v2)
Copy OK

Track 4

Filename O:\DL\Argerich Kremer Maisky - The Complete Duo Recordings CD2 (1985) [FLAC]\04 - Cello Sonata No.1 in G BWV 1027 -IV- Allegro moderato.wav

Pre-gap length 0:00:02.00

Peak level 89.8 %
Extraction speed 5.3 X
Track quality 100.0 %
Test CRC 7ECAF1E8
Copy CRC 7ECAF1E8
Accurately ripped (confidence 6) [DA7BC2D3] (AR v2)
Copy OK

Track 5

Filename O:\DL\Argerich Kremer Maisky - The Complete Duo Recordings CD2 (1985) [FLAC]\05 - Cello Sonata No.2 in D BWV 1028 -I- Adagio.wav

Pre-gap length 0:00:11.46

Peak level 47.3 %
Extraction speed 5.1 X
Track quality 100.0 %
Test CRC AEAF1565
Copy CRC AEAF1565
Accurately ripped (confidence 6) [5A5A23B6] (AR v2)
Copy OK

Track 6

Filename O:\DL\Argerich Kremer Maisky - The Complete Duo Recordings CD2 (1985) [FLAC]\06 - Cello Sonata No.2 in D BWV 1028 -II- Allegro.wav

Pre-gap length 0:00:00.89

Peak level 92.1 %
Extraction speed 5.9 X
Track quality 100.0 %
Test CRC 846903C3
Copy CRC 846903C3
Accurately ripped (confidence 6) [A05555C3] (AR v2)
Copy OK

Track 7

Filename O:\DL\Argerich Kremer Maisky - The Complete Duo Recordings CD2 (1985) [FLAC]\07 - Cello Sonata No.2 in D BWV 1028 -III- Andante.wav

Pre-gap length 0:00:04.32

Peak level 60.6 %
Extraction speed 6.6 X
Track quality 100.0 %
Test CRC 17626C32
Copy CRC 17626C32
Accurately ripped (confidence 6) [E4C5A58A] (AR v2)
Copy OK

Track 8

Filename O:\DL\Argerich Kremer Maisky - The Complete Duo Recordings CD2 (1985) [FLAC]\08 - Cello Sonata No.2 in D BWV 1028 -IV- Allegro.wav

Pre-gap length 0:00:01.84

Peak level 91.4 %
Extraction speed 6.7 X
Track quality 100.0 %
Test CRC 06135192
Copy CRC 06135192
Accurately ripped (confidence 6) [21B0C7F3] (AR v2)
Copy OK

Track 9

Filename O:\DL\Argerich Kremer Maisky - The Complete Duo Recordings CD2 (1985) [FLAC]\09 - Cello Sonata No.3 in G minor BWV 1029 -I- Vivace.wav

Pre-gap length 0:00:11.04

Peak level 87.1 %
Extraction speed 7.2 X
Track quality 100.0 %
Test CRC 98420805
Copy CRC 98420805
Accurately ripped (confidence 6) [0F308BBA] (AR v2)
Copy OK

Track 10

Filename O:\DL\Argerich Kremer Maisky - The Complete Duo Recordings CD2 (1985) [FLAC]\10 - Cello Sonata No.3 in G minor BWV 1029 -II- Adagio.wav

Pre-gap length 0:00:02.80

Peak level 54.6 %
Extraction speed 7.0 X
Track quality 99.9 %
Test CRC 97544CA9
Copy CRC 97544CA9
Accurately ripped (confidence 6) [C9062A49] (AR v2)
Copy OK

Track 11

Filename O:\DL\Argerich Kremer Maisky - The Complete Duo Recordings CD2 (1985) [FLAC]\11 - Cello Sonata No.3 in G minor BWV 1029 -III- Allegro.wav

Pre-gap length 0:00:01.22

Peak level 89.6 %
Extraction speed 7.4 X
Track quality 100.0 %
Test CRC ECBEF828
Copy CRC ECBEF828
Accurately ripped (confidence 6) [04FD1887] (AR v2)
Copy OK


All tracks accurately ripped

No errors occurred

End of status report

==== Log checksum B9CDD3B9707BA5459BC208E444021B83C4424E620CF594D4A70FF763D8654B3A ====

Exact Audio Copy V1.0 beta 3 from 29. August 2011

EAC extraction logfile from 19. March 2013, 16:58

Argerich Kremer Maisky / The Complete Duo Recordings CD3

Used drive : PLEXTOR DVDR PX-860A Adapter: 0 ID: 0

Read mode : Secure
Utilize accurate stream : Yes
Defeat audio cache : Yes
Make use of C2 pointers : No

Read offset correction : 96
Overread into Lead-In and Lead-Out : No
Fill up missing offset samples with silence : Yes
Delete leading and trailing silent blocks : No
Null samples used in CRC calculations : Yes
Used interface : Native Win32 interface for Win NT & 2000
Gap handling : Appended to previous track

Used output format : User Defined Encoder
Selected bitrate : 1024 kBit/s
Quality : High
Add ID3 tag : No
Command line compressor : C:\Program Files\Exact Audio Copy\Flac\flac.exe
Additional command line options : -8 -V -T "ARTIST=%artist%" -T "TITLE=%title%" -T "ALBUM=%albumtitle%" -T "DATE=%year%" -T "TRACKNUMBER=%tracknr%" -T "GENRE=%genre%" -T "PERFORMER=%albuminterpret%" -T "COMPOSER=%composer%" %haslyrics%–tag-from-file=LYRICS="%lyricsfile%"%haslyrics% -T "ALBUMARTIST=%albumartist%" -T "DISCNUMBER=%cdnumber%" -T "TOTALDISCS=%totalcds%" -T "TOTALTRACKS=%numtracks%" -T "COMMENT=EAC Secure Mode, Test & Copy, AccurateRip, FLAC -8" %source% -o %dest%


TOC of the extracted CD

Track | Start | Length | Start sector | End sector
––––––––––––––––––––––––––––-
1 | 0:00.32 | 7:27.25 | 32 | 33581
2 | 7:27.57 | 4:09.35 | 33582 | 52291
3 | 11:37.17 | 5:12.03 | 52292 | 75694
4 | 16:49.20 | 12:50.57 | 75695 | 133501
5 | 29:40.02 | 4:42.55 | 133502 | 154706
6 | 34:22.57 | 5:59.30 | 154707 | 181661
7 | 40:22.12 | 8:36.28 | 181662 | 220389


Track 1

Filename O:\DL\Argerich Kremer Maisky - The Complete Duo Recordings CD3 (1985) [FLAC]\01 - Violinsonate Nr. 1 a-moll op. 105 - 1. Mit leidenschaftlichem Ausdruck.wav

Pre-gap length 0:00:02.42

Peak level 86.5 %
Extraction speed 4.9 X
Track quality 100.0 %
Test CRC C92C67BD
Copy CRC C92C67BD
Accurately ripped (confidence 6) [D4A39061] (AR v2)
Copy OK

Track 2

Filename O:\DL\Argerich Kremer Maisky - The Complete Duo Recordings CD3 (1985) [FLAC]\02 - Violinsonate Nr. 1 a-moll op. 105 - 2. Allegretto.wav

Pre-gap length 0:00:03.56

Peak level 61.3 %
Extraction speed 5.2 X
Track quality 100.0 %
Test CRC 748CD78C
Copy CRC 748CD78C
Accurately ripped (confidence 6) [FCF14CF8] (AR v2)
Copy OK

Track 3

Filename O:\DL\Argerich Kremer Maisky - The Complete Duo Recordings CD3 (1985) [FLAC]\03 - Violinsonate Nr. 1 a-moll op. 105 - 3. Lebhaft.wav

Pre-gap length 0:00:02.66

Peak level 84.5 %
Extraction speed 5.8 X
Track quality 100.0 %
Test CRC 463DD2E9
Copy CRC 463DD2E9
Accurately ripped (confidence 6) [9E9BBB34] (AR v2)
Copy OK

Track 4

Filename O:\DL\Argerich Kremer Maisky - The Complete Duo Recordings CD3 (1985) [FLAC]\04 - Violinsonate Nr. 2 d-moll op. 121 - 1. Ziemlich langsam - Lebhaft.wav

Pre-gap length 0:00:11.06

Peak level 91.7 %
Extraction speed 6.9 X
Track quality 100.0 %
Test CRC 8EBE4924
Copy CRC 8EBE4924
Accurately ripped (confidence 6) [909F815C] (AR v2)
Copy OK

Track 5

Filename O:\DL\Argerich Kremer Maisky - The Complete Duo Recordings CD3 (1985) [FLAC]\05 - Violinsonate Nr. 2 d-moll op. 121 - 2. Sehr lebhaft.wav

Pre-gap length 0:00:07.06

Peak level 91.8 %
Extraction speed 6.9 X
Track quality 100.0 %
Test CRC A41D2EAC
Copy CRC A41D2EAC
Accurately ripped (confidence 6) [A707A51D] (AR v2)
Copy OK

Track 6

Filename O:\DL\Argerich Kremer Maisky - The Complete Duo Recordings CD3 (1985) [FLAC]\06 - Violinsonate Nr. 2 d-moll op. 121 - 3. Leise, einfach.wav

Pre-gap length 0:00:05.69

Peak level 76.6 %
Extraction speed 7.5 X
Track quality 100.0 %
Test CRC 5695CA6A
Copy CRC 5695CA6A
Accurately ripped (confidence 6) [53F2E058] (AR v2)
Copy OK

Track 7

Filename O:\DL\Argerich Kremer Maisky - The Complete Duo Recordings CD3 (1985) [FLAC]\07 - Violinsonate Nr. 2 d-moll op. 121 - 4. Bewegt.wav

Pre-gap length 0:00:07.13

Peak level 81.9 %
Extraction speed 7.2 X
Track quality 99.9 %
Test CRC 2810A7A7
Copy CRC 2810A7A7
Cannot be verified as accurate (confidence 18) [9E327CD5], AccurateRip returned [509D248D] (AR v2)
Copy OK


6 track(s) accurately ripped
1 track(s) could not be verified as accurate

Some tracks could not be verified as accurate

No errors occurred

End of status report

==== Log checksum 45BF4BE566AE54A9EEA74BBCB37D56CA7834B15ECC811AC4B59C030BE70A961B ====

Exact Audio Copy V1.0 beta 3 from 29. August 2011

EAC extraction logfile from 19. March 2013, 18:58

Argerich Kremer Maisky / The Complete Duo Recordings CD4

Used drive : PLEXTOR DVDR PX-860A Adapter: 0 ID: 0

Read mode : Secure
Utilize accurate stream : Yes
Defeat audio cache : Yes
Make use of C2 pointers : No

Read offset correction : 96
Overread into Lead-In and Lead-Out : No
Fill up missing offset samples with silence : Yes
Delete leading and trailing silent blocks : No
Null samples used in CRC calculations : Yes
Used interface : Native Win32 interface for Win NT & 2000
Gap handling : Appended to previous track

Used output format : User Defined Encoder
Selected bitrate : 1024 kBit/s
Quality : High
Add ID3 tag : No
Command line compressor : C:\Program Files\Exact Audio Copy\Flac\flac.exe
Additional command line options : -8 -V -T "ARTIST=%artist%" -T "TITLE=%title%" -T "ALBUM=%albumtitle%" -T "DATE=%year%" -T "TRACKNUMBER=%tracknr%" -T "GENRE=%genre%" -T "PERFORMER=%albuminterpret%" -T "COMPOSER=%composer%" %haslyrics%–tag-from-file=LYRICS="%lyricsfile%"%haslyrics% -T "ALBUMARTIST=%albumartist%" -T "DISCNUMBER=%cdnumber%" -T "TOTALDISCS=%totalcds%" -T "TOTALTRACKS=%numtracks%" -T "COMMENT=EAC Secure Mode, Test & Copy, AccurateRip, FLAC -8" %source% -o %dest%


TOC of the extracted CD

Track | Start | Length | Start sector | End sector
––––––––––––––––––––––––––––-
1 | 0:00.33 | 6:57.37 | 33 | 31344
2 | 6:57.70 | 7:19.63 | 31345 | 64332
3 | 14:17.58 | 5:22.50 | 64333 | 88532
4 | 19:40.33 | 9:42.62 | 88533 | 132244
5 | 29:23.20 | 6:05.25 | 132245 | 159644
6 | 35:28.45 | 1:20.38 | 159645 | 165682
7 | 36:49.08 | 6:34.25 | 165683 | 195257


Track 1

Filename O:\DL\Argerich Kremer Maisky - The Complete Duo Recordings CD4 (1987) [FLAC]\01 - Sonate nr.4 a-moll op.23- Presto.wav

Pre-gap length 0:00:02.44

Peak level 98.0 %
Extraction speed 1.7 X
Track quality 100.0 %
Test CRC 52F6F01D
Copy CRC 52F6F01D
Accurately ripped (confidence 3) [95BF3946] (AR v2)
Copy OK

Track 2

Filename O:\DL\Argerich Kremer Maisky - The Complete Duo Recordings CD4 (1987) [FLAC]\02 - Andante scherzoso piu Allegretto.wav

Pre-gap length 0:00:01.84

Peak level 55.4 %
Extraction speed 2.0 X
Track quality 100.0 %
Test CRC 714D4C22
Copy CRC 714D4C22
Accurately ripped (confidence 3) [BA6586E7] (AR v2)
Copy OK

Track 3

Filename O:\DL\Argerich Kremer Maisky - The Complete Duo Recordings CD4 (1987) [FLAC]\03 - Allegro molto.wav

Peak level 93.9 %
Extraction speed 1.6 X
Track quality 99.9 %
Test CRC 57594440
Copy CRC 57594440
Accurately ripped (confidence 3) [6EAFE22F] (AR v2)
Copy OK

Track 4

Filename O:\DL\Argerich Kremer Maisky - The Complete Duo Recordings CD4 (1987) [FLAC]\04 - Sonate nr.5 F-dur op.24- Allegro.wav

Pre-gap length 0:00:07.66

Peak level 95.9 %
Extraction speed 1.5 X
Track quality 99.8 %
Test CRC EFFA910A
Copy CRC EFFA910A
Accurately ripped (confidence 3) [47B100DD] (AR v2)
Copy OK

Track 5

Filename O:\DL\Argerich Kremer Maisky - The Complete Duo Recordings CD4 (1987) [FLAC]\05 - Adagio molto espressivo.wav

Pre-gap length 0:00:02.00

Peak level 50.3 %
Extraction speed 2.7 X
Track quality 100.0 %
Test CRC 5A90B01E
Copy CRC 5A90B01E
Accurately ripped (confidence 3) [12742F19] (AR v2)
Copy OK

Track 6

Filename O:\DL\Argerich Kremer Maisky - The Complete Duo Recordings CD4 (1987) [FLAC]\06 - Scherzo. Allegro molto.wav

Pre-gap length 0:00:03.66

Peak level 85.4 %
Extraction speed 2.0 X
Track quality 100.0 %
Test CRC 752022B2
Copy CRC 752022B2
Accurately ripped (confidence 3) [6A60E8C6] (AR v2)
Copy OK

Track 7

Filename O:\DL\Argerich Kremer Maisky - The Complete Duo Recordings CD4 (1987) [FLAC]\07 - Rondo. Allegro ma non troppo.wav

Pre-gap length 0:00:01.33

Peak level 99.3 %
Extraction speed 2.8 X
Track quality 100.0 %
Test CRC B30934A7
Copy CRC B30934A7
Accurately ripped (confidence 3) [342687CF] (AR v2)
Copy OK


All tracks accurately ripped

No errors occurred

End of status report

==== Log checksum 897C5EFFF1453748671CB6A0F840596E0D600A50EB510EC9822420BAAB106E7A ====

Exact Audio Copy V1.0 beta 3 from 29. August 2011

EAC extraction logfile from 19. March 2013, 17:50

Argerich Kremer Maisky / The Complete Duo Recordings CD5

Used drive : PLEXTOR DVDR PX-860A Adapter: 0 ID: 0

Read mode : Secure
Utilize accurate stream : Yes
Defeat audio cache : Yes
Make use of C2 pointers : No

Read offset correction : 96
Overread into Lead-In and Lead-Out : No
Fill up missing offset samples with silence : Yes
Delete leading and trailing silent blocks : No
Null samples used in CRC calculations : Yes
Used interface : Native Win32 interface for Win NT & 2000
Gap handling : Appended to previous track

Used output format : User Defined Encoder
Selected bitrate : 1024 kBit/s
Quality : High
Add ID3 tag : No
Command line compressor : C:\Program Files\Exact Audio Copy\Flac\flac.exe
Additional command line options : -8 -V -T "ARTIST=%artist%" -T "TITLE=%title%" -T "ALBUM=%albumtitle%" -T "DATE=%year%" -T "TRACKNUMBER=%tracknr%" -T "GENRE=%genre%" -T "PERFORMER=%albuminterpret%" -T "COMPOSER=%composer%" %haslyrics%–tag-from-file=LYRICS="%lyricsfile%"%haslyrics% -T "ALBUMARTIST=%albumartist%" -T "DISCNUMBER=%cdnumber%" -T "TOTALDISCS=%totalcds%" -T "TOTALTRACKS=%numtracks%" -T "COMMENT=EAC Secure Mode, Test & Copy, AccurateRip, FLAC -8" %source% -o %dest%


TOC of the extracted CD

Track | Start | Length | Start sector | End sector
––––––––––––––––––––––––––––-
1 | 0:00.33 | 12:53.50 | 33 | 58057
2 | 12:54.08 | 10:19.62 | 58058 | 104544
3 | 23:13.70 | 9:39.13 | 104545 | 147982
4 | 32:53.08 | 4:55.00 | 147983 | 170107
5 | 37:48.08 | 5:03.00 | 170108 | 192832
6 | 42:51.08 | 2:50.25 | 192833 | 205607
7 | 45:41.33 | 4:09.00 | 205608 | 224282
8 | 49:50.33 | 1:17.25 | 224283 | 230082
9 | 51:07.58 | 1:30.12 | 230083 | 236844
10 | 52:37.70 | 0:47.25 | 236845 | 240394
11 | 53:25.20 | 0:51.28 | 240395 | 244247
12 | 54:16.48 | 1:08.15 | 244248 | 249362
13 | 55:24.63 | 1:54.45 | 249363 | 257957


Track 1

Filename O:\DL\Argerich Kremer Maisky - The Complete Duo Recordings CD5 (1990) [FLAC]\01 - Bartok- Sonata for Violin and Piano No.1 (1921) - 1. Allegro appassionato.wav

Pre-gap length 0:00:02.44

Peak level 99.8 %
Extraction speed 5.3 X
Track quality 100.0 %
Test CRC F38799DD
Copy CRC F38799DD
Accurately ripped (confidence 3) [D4BDDA48] (AR v2)
Copy OK

Track 2

Filename O:\DL\Argerich Kremer Maisky - The Complete Duo Recordings CD5 (1990) [FLAC]\02 - 2. Adagio.wav

Pre-gap length 0:00:09.33

Peak level 50.7 %
Extraction speed 6.1 X
Track quality 99.9 %
Test CRC DFCBC3C8
Copy CRC DFCBC3C8
Accurately ripped (confidence 3) [1ED43E39] (AR v2)
Copy OK

Track 3

Filename O:\DL\Argerich Kremer Maisky - The Complete Duo Recordings CD5 (1990) [FLAC]\03 - 3. Allegro.wav

Pre-gap length 0:00:04.50

Peak level 98.2 %
Extraction speed 7.2 X
Track quality 100.0 %
Test CRC EE129AB1
Copy CRC EE129AB1
Accurately ripped (confidence 3) [665CB364] (AR v2)
Copy OK

Track 4

Filename O:\DL\Argerich Kremer Maisky - The Complete Duo Recordings CD5 (1990) [FLAC]\04 - Janacek- Sonata for Violin and Piano (1914-21) - 1. Con moto.wav

Pre-gap length 0:00:10.00

Peak level 95.5 %
Extraction speed 7.3 X
Track quality 100.0 %
Test CRC F6D324BC
Copy CRC F6D324BC
Accurately ripped (confidence 3) [24D13BAA] (AR v2)
Copy OK

Track 5

Filename O:\DL\Argerich Kremer Maisky - The Complete Duo Recordings CD5 (1990) [FLAC]\05 - 2. Ballada. Con moto.wav

Pre-gap length 0:00:02.98

Peak level 99.9 %
Extraction speed 7.6 X
Track quality 100.0 %
Test CRC A30842DA
Copy CRC A30842DA
Accurately ripped (confidence 3) [87D50CD9] (AR v2)
Copy OK

Track 6

Filename O:\DL\Argerich Kremer Maisky - The Complete Duo Recordings CD5 (1990) [FLAC]\06 - 3. Allegretto.wav

Pre-gap length 0:00:03.66

Peak level 87.9 %
Extraction speed 6.1 X
Track quality 99.9 %
Test CRC C882C5A2
Copy CRC C882C5A2
Cannot be verified as accurate (confidence 9) [964F1651], AccurateRip returned [F974E73A] (AR v2)
Copy OK

Track 7

Filename O:\DL\Argerich Kremer Maisky - The Complete Duo Recordings CD5 (1990) [FLAC]\07 - 4. Adagio.wav

Pre-gap length 0:00:03.00

Peak level 86.6 %
Extraction speed 7.0 X
Track quality 99.9 %
Test CRC CE3E3661
Copy CRC CE3E3661
Accurately ripped (confidence 3) [616EDD10] (AR v2)
Copy OK

Track 8

Filename O:\DL\Argerich Kremer Maisky - The Complete Duo Recordings CD5 (1990) [FLAC]\08 - Messiaen - Theme and Variations for Violin and Piano (1932) Theme. Modere.wav

Pre-gap length 0:00:09.00

Peak level 63.1 %
Extraction speed 4.7 X
Track quality 99.8 %
Test CRC EF0C49EE
Copy CRC EF0C49EE
Accurately ripped (confidence 3) [D495843B] (AR v2)
Copy OK

Track 9

Filename O:\DL\Argerich Kremer Maisky - The Complete Duo Recordings CD5 (1990) [FLAC]\09 - 1.Variation Modere.wav

Peak level 74.2 %
Extraction speed 6.5 X
Track quality 100.0 %
Test CRC 3AF33B56
Copy CRC 3AF33B56
Accurately ripped (confidence 3) [0B916306] (AR v2)
Copy OK

Track 10

Filename O:\DL\Argerich Kremer Maisky - The Complete Duo Recordings CD5 (1990) [FLAC]\10 - 2.Variation Un peu moins modere.wav

Peak level 95.2 %
Extraction speed 5.0 X
Track quality 100.0 %
Test CRC 370731A5
Copy CRC 370731A5
Accurately ripped (confidence 3) [62D8E62D] (AR v2)
Copy OK

Track 11

Filename O:\DL\Argerich Kremer Maisky - The Complete Duo Recordings CD5 (1990) [FLAC]\11 - 3.Variation Modere, avec eclat.wav

Peak level 94.4 %
Extraction speed 5.4 X
Track quality 100.0 %
Test CRC D66E8F37
Copy CRC D66E8F37
Accurately ripped (confidence 3) [9B903FDF] (AR v2)
Copy OK

Track 12

Filename O:\DL\Argerich Kremer Maisky - The Complete Duo Recordings CD5 (1990) [FLAC]\12 - 4.Variation Vif et passionne.wav

Peak level 74.3 %
Extraction speed 6.0 X
Track quality 100.0 %
Test CRC D140856F
Copy CRC D140856F
Accurately ripped (confidence 3) [DA37353F] (AR v2)
Copy OK

Track 13

Filename O:\DL\Argerich Kremer Maisky - The Complete Duo Recordings CD5 (1990) [FLAC]\13 - 5.Variation Tres modere.wav

Peak level 90.8 %
Extraction speed 7.1 X
Track quality 100.0 %
Test CRC 406FA758
Copy CRC 406FA758
Accurately ripped (confidence 3) [1C751464] (AR v2)
Copy OK


12 track(s) accurately ripped
1 track(s) could not be verified as accurate

Some tracks could not be verified as accurate

No errors occurred

End of status report

==== Log checksum A9D7494E7D176136BE6300960221AAAD7E64812DDF0DA52FB20E9B12E659485B ====

Exact Audio Copy V1.0 beta 3 from 29. August 2011

EAC extraction logfile from 21. March 2013, 9:41

Argerich Kremer Maisky / The Complete Duo Recordings CD6

Used drive : PLEXTOR DVDR PX-860A Adapter: 0 ID: 0

Read mode : Secure
Utilize accurate stream : Yes
Defeat audio cache : Yes
Make use of C2 pointers : No

Read offset correction : 96
Overread into Lead-In and Lead-Out : No
Fill up missing offset samples with silence : Yes
Delete leading and trailing silent blocks : No
Null samples used in CRC calculations : Yes
Used interface : Native Win32 interface for Win NT & 2000
Gap handling : Appended to previous track

Used output format : User Defined Encoder
Selected bitrate : 1024 kBit/s
Quality : High
Add ID3 tag : No
Command line compressor : C:\Program Files\Exact Audio Copy\Flac\flac.exe
Additional command line options : -8 -V -T "ARTIST=%artist%" -T "TITLE=%title%" -T "ALBUM=%albumtitle%" -T "DATE=%year%" -T "TRACKNUMBER=%tracknr%" -T "GENRE=%genre%" -T "PERFORMER=%albuminterpret%" -T "COMPOSER=%composer%" %haslyrics%–tag-from-file=LYRICS="%lyricsfile%"%haslyrics% -T "ALBUMARTIST=%albumartist%" -T "DISCNUMBER=%cdnumber%" -T "TOTALDISCS=%totalcds%" -T "TOTALTRACKS=%numtracks%" -T "COMMENT=EAC Secure Mode, Test & Copy, AccurateRip, FLAC -8" %source% -o %dest%


TOC of the extracted CD

Track | Start | Length | Start sector | End sector
––––––––––––––––––––––––––––-
1 | 0:00.33 | 0:31.25 | 33 | 2382
2 | 0:31.58 | 0:31.45 | 2383 | 4752
3 | 1:03.28 | 0:29.50 | 4753 | 6977
4 | 1:33.03 | 0:27.65 | 6978 | 9067
5 | 2:00.68 | 0:31.37 | 9068 | 11429
6 | 2:32.30 | 0:30.10 | 11430 | 13689
7 | 3:02.40 | 0:23.53 | 13690 | 15467
8 | 3:26.18 | 0:42.37 | 15468 | 18654
9 | 4:08.55 | 0:26.13 | 18655 | 20617
10 | 4:34.68 | 0:34.22 | 20618 | 23189
11 | 5:09.15 | 1:18.18 | 23190 | 29057
12 | 6:27.33 | 1:12.15 | 29058 | 34472
13 | 7:39.48 | 1:47.60 | 34473 | 42557
14 | 9:27.33 | 3:00.25 | 42558 | 56082
15 | 12:27.58 | 12:33.20 | 56083 | 112577
16 | 25:01.03 | 1:25.30 | 112578 | 118982
17 | 26:26.33 | 6:38.00 | 118983 | 148832
18 | 33:04.33 | 5:27.00 | 148833 | 173357
19 | 38:31.33 | 9:42.00 | 173358 | 217007
20 | 48:13.33 | 7:37.00 | 217008 | 251282
21 | 55:50.33 | 1:00.72 | 251283 | 255854
22 | 56:51.30 | 0:37.58 | 255855 | 258687
23 | 57:29.13 | 0:39.52 | 258688 | 261664
24 | 58:08.65 | 0:59.60 | 261665 | 266149
25 | 59:08.50 | 1:30.18 | 266150 | 272917
26 | 60:38.68 | 0:34.40 | 272918 | 275507
27 | 61:13.33 | 2:34.67 | 275508 | 287124
28 | 63:48.25 | 1:49.08 | 287125 | 295307


Track 1

Filename O:\DL\Argerich Kremer Maisky - The Complete Duo Recordings CD6 (1990) [FLAC]\01 - 12 Variations on 'Ein Madchen oder Weibchen' F-Dur Op. 66- Thema.wav

Pre-gap length 0:00:02.44

Peak level 43.6 %
Extraction speed 2.2 X
Track quality 100.0 %
Test CRC 9BB6F89F
Copy CRC 9BB6F89F
Accurately ripped (confidence 3) [5FC1CE8E] (AR v2)
Copy OK

Track 2

Filename O:\DL\Argerich Kremer Maisky - The Complete Duo Recordings CD6 (1990) [FLAC]\02 - Variation I.wav

Peak level 43.1 %
Extraction speed 2.2 X
Track quality 100.0 %
Test CRC D4A58CCB
Copy CRC D4A58CCB
Accurately ripped (confidence 3) [9FA9BD70] (AR v2)
Copy OK

Track 3

Filename O:\DL\Argerich Kremer Maisky - The Complete Duo Recordings CD6 (1990) [FLAC]\03 - Variation II.wav

Peak level 34.3 %
Extraction speed 2.1 X
Track quality 100.0 %
Test CRC 115C2A63
Copy CRC 115C2A63
Accurately ripped (confidence 3) [7AD293AB] (AR v2)
Copy OK

Track 4

Filename O:\DL\Argerich Kremer Maisky - The Complete Duo Recordings CD6 (1990) [FLAC]\04 - Variation III.wav

Peak level 54.7 %
Extraction speed 1.3 X
Track quality 99.6 %
Test CRC 5F7AD2A9
Copy CRC 5F7AD2A9
Accurately ripped (confidence 2) [2E77471C] (AR v2)
Copy OK

Track 5

Filename O:\DL\Argerich Kremer Maisky - The Complete Duo Recordings CD6 (1990) [FLAC]\05 - Variation IV.wav

Peak level 30.3 %
Extraction speed 2.3 X
Track quality 100.0 %
Test CRC 35360DC1
Copy CRC 35360DC1
Accurately ripped (confidence 3) [38FA08D0] (AR v2)
Copy OK

Track 6

Filename O:\DL\Argerich Kremer Maisky - The Complete Duo Recordings CD6 (1990) [FLAC]\06 - Variation V.wav

Peak level 67.9 %
Extraction speed 2.3 X
Track quality 100.0 %
Test CRC DC94E294
Copy CRC DC94E294
Accurately ripped (confidence 3) [AAF35358] (AR v2)
Copy OK

Track 7

Filename O:\DL\Argerich Kremer Maisky - The Complete Duo Recordings CD6 (1990) [FLAC]\07 - Variation VI.wav

Peak level 50.2 %
Extraction speed 2.0 X
Track quality 100.0 %
Test CRC 244918D3
Copy CRC 244918D3
Accurately ripped (confidence 3) [05485D48] (AR v2)
Copy OK

Track 8

Filename O:\DL\Argerich Kremer Maisky - The Complete Duo Recordings CD6 (1990) [FLAC]\08 - Variation VII.wav

Peak level 20.6 %
Extraction speed 1.9 X
Track quality 99.7 %
Test CRC 59B48895
Copy CRC 59B48895
Accurately ripped (confidence 3) [8D4FDEA1] (AR v2)
Copy OK

Track 9

Filename O:\DL\Argerich Kremer Maisky - The Complete Duo Recordings CD6 (1990) [FLAC]\09 - Variation VIII.wav

Peak level 91.0 %
Extraction speed 2.2 X
Track quality 100.0 %
Test CRC 801DB7D1
Copy CRC 801DB7D1
Accurately ripped (confidence 3) [5192B33D] (AR v2)
Copy OK

Track 10

Filename O:\DL\Argerich Kremer Maisky - The Complete Duo Recordings CD6 (1990) [FLAC]\10 - Variation IX.wav

Peak level 33.6 %
Extraction speed 2.6 X
Track quality 100.0 %
Test CRC 2425A439
Copy CRC 2425A439
Accurately ripped (confidence 3) [2B6A1564] (AR v2)
Copy OK

Track 11

Filename O:\DL\Argerich Kremer Maisky - The Complete Duo Recordings CD6 (1990) [FLAC]\11 - Variation X.wav

Peak level 46.2 %
Extraction speed 3.7 X
Track quality 100.0 %
Test CRC 3EF0626A
Copy CRC 3EF0626A
Accurately ripped (confidence 3) [FB181CE4] (AR v2)
Copy OK

Track 12

Filename O:\DL\Argerich Kremer Maisky - The Complete Duo Recordings CD6 (1990) [FLAC]\12 - Variation XI.wav

Peak level 29.1 %
Extraction speed 3.8 X
Track quality 100.0 %
Test CRC 0442AEE9
Copy CRC 0442AEE9
Accurately ripped (confidence 3) [26EB7D6D] (AR v2)
Copy OK

Track 13

Filename O:\DL\Argerich Kremer Maisky - The Complete Duo Recordings CD6 (1990) [FLAC]\13 - Variation XII.wav

Peak level 67.7 %
Extraction speed 4.3 X
Track quality 100.0 %
Test CRC AB137355
Copy CRC AB137355
Accurately ripped (confidence 3) [A324C15C] (AR v2)
Copy OK

Track 14

Filename O:\DL\Argerich Kremer Maisky - The Complete Duo Recordings CD6 (1990) [FLAC]\14 - Sonate F-Dur Op.5 no.1 - I Adagio sostenuto.wav

Pre-gap length 0:00:09.00

Peak level 88.4 %
Extraction speed 5.1 X
Track quality 100.0 %
Test CRC EBB689A1
Copy CRC EBB689A1
Accurately ripped (confidence 3) [02809C0C] (AR v2)
Copy OK

Track 15

Filename O:\DL\Argerich Kremer Maisky - The Complete Duo Recordings CD6 (1990) [FLAC]\15 - II Allegro.wav

Peak level 98.8 %
Extraction speed 6.3 X
Track quality 99.9 %
Test CRC 61B995A7
Copy CRC 61B995A7
Accurately ripped (confidence 3) [16247C19] (AR v2)
Copy OK

Track 16

Filename O:\DL\Argerich Kremer Maisky - The Complete Duo Recordings CD6 (1990) [FLAC]\16 - III Adagio - Presto - Tempo primo.wav

Peak level 72.8 %
Extraction speed 5.1 X
Track quality 100.0 %
Test CRC F4DCF333
Copy CRC F4DCF333
Accurately ripped (confidence 3) [74FCE159] (AR v2)
Copy OK

Track 17

Filename O:\DL\Argerich Kremer Maisky - The Complete Duo Recordings CD6 (1990) [FLAC]\17 - IV Rondo - Allegro vivace.wav

Peak level 81.4 %
Extraction speed 7.0 X
Track quality 100.0 %
Test CRC E2387A97
Copy CRC E2387A97
Accurately ripped (confidence 3) [10DA1829] (AR v2)
Copy OK

Track 18

Filename O:\DL\Argerich Kremer Maisky - The Complete Duo Recordings CD6 (1990) [FLAC]\18 - Sonate g-moll Op.5 no.2 - I Adagio sostenuto e espressivo.wav

Pre-gap length 0:00:08.00

Peak level 73.6 %
Extraction speed 6.6 X
Track quality 99.9 %
Test CRC 857A2E43
Copy CRC 857A2E43
Accurately ripped (confidence 3) [6D253124] (AR v2)
Copy OK

Track 19

Filename O:\DL\Argerich Kremer Maisky - The Complete Duo Recordings CD6 (1990) [FLAC]\19 - II Allegro molto piu tosto presto.wav

Peak level 89.2 %
Extraction speed 7.5 X
Track quality 99.9 %
Test CRC 61A1633D
Copy CRC 61A1633D
Accurately ripped (confidence 3) [1FEDD55E] (AR v2)
Copy OK

Track 20

Filename O:\DL\Argerich Kremer Maisky - The Complete Duo Recordings CD6 (1990) [FLAC]\20 - III Rondo. Allegro.wav

Peak level 87.9 %
Extraction speed 8.3 X
Track quality 100.0 %
Test CRC 23EEF106
Copy CRC 23EEF106
Accurately ripped (confidence 3) [82252A5C] (AR v2)
Copy OK

Track 21

Filename O:\DL\Argerich Kremer Maisky - The Complete Duo Recordings CD6 (1990) [FLAC]\21 - 7 Variations in Es-dur on 'Bei Mannern, ..' WoO 46 - Thema. Andante.wav

Pre-gap length 0:00:04.00

Peak level 37.5 %
Extraction speed 5.5 X
Track quality 100.0 %
Test CRC 43520377
Copy CRC 43520377
Accurately ripped (confidence 3) [0A235546] (AR v2)
Copy OK

Track 22

Filename O:\DL\Argerich Kremer Maisky - The Complete Duo Recordings CD6 (1990) [FLAC]\22 - Variation I.wav

Peak level 70.6 %
Extraction speed 4.3 X
Track quality 100.0 %
Test CRC 5AB79269
Copy CRC 5AB79269
Accurately ripped (confidence 3) [1772767B] (AR v2)
Copy OK

Track 23

Filename O:\DL\Argerich Kremer Maisky - The Complete Duo Recordings CD6 (1990) [FLAC]\23 - Variation II.wav

Peak level 92.5 %
Extraction speed 4.7 X
Track quality 100.0 %
Test CRC 66939DAA
Copy CRC 66939DAA
Accurately ripped (confidence 3) [CE3FA396] (AR v2)
Copy OK

Track 24

Filename O:\DL\Argerich Kremer Maisky - The Complete Duo Recordings CD6 (1990) [FLAC]\24 - Variation III.wav

Peak level 81.9 %
Extraction speed 5.5 X
Track quality 100.0 %
Test CRC 10E1D812
Copy CRC 10E1D812
Accurately ripped (confidence 3) [92CA77FE] (AR v2)
Copy OK

Track 25

Filename O:\DL\Argerich Kremer Maisky - The Complete Duo Recordings CD6 (1990) [FLAC]\25 - Variation IV.wav

Peak level 28.7 %
Extraction speed 6.6 X
Track quality 100.0 %
Test CRC D80B2E2A
Copy CRC D80B2E2A
Accurately ripped (confidence 3) [183B5901] (AR v2)
Copy OK

Track 26

Filename O:\DL\Argerich Kremer Maisky - The Complete Duo Recordings CD6 (1990) [FLAC]\26 - Variation V.wav

Peak level 46.2 %
Extraction speed 2.9 X
Track quality 99.6 %
Test CRC 3B3B0850
Copy CRC 3B3B0850
Accurately ripped (confidence 3) [ACD8218D] (AR v2)
Copy OK

Track 27

Filename O:\DL\Argerich Kremer Maisky - The Complete Duo Recordings CD6 (1990) [FLAC]\27 - Variation VI.wav

Peak level 29.9 %
Extraction speed 7.4 X
Track quality 100.0 %
Test CRC 5A2F8BB4
Copy CRC 5A2F8BB4
Accurately ripped (confidence 3) [B8A53715] (AR v2)
Copy OK

Track 28

Filename O:\DL\Argerich Kremer Maisky - The Complete Duo Recordings CD6 (1990) [FLAC]\28 - Variation VII.wav

Peak level 73.5 %
Extraction speed 7.0 X
Track quality 100.0 %
Test CRC EBEF41FC
Copy CRC EBEF41FC
Accurately ripped (confidence 3) [A20943E2] (AR v2)
Copy OK


All tracks accurately ripped

No errors occurred

End of status report

==== Log checksum DC9528B70A987EC3348553B76819789BA7517042D6570BBE0508C61F9968FB8B ====

Exact Audio Copy V1.0 beta 3 from 29. August 2011

EAC extraction logfile from 20. March 2013, 11:47

Argerich Kremer Maisky / The Complete Duo Recordings CD7

Used drive : PLEXTOR DVDR PX-860A Adapter: 0 ID: 0

Read mode : Secure
Utilize accurate stream : Yes
Defeat audio cache : Yes
Make use of C2 pointers : No

Read offset correction : 96
Overread into Lead-In and Lead-Out : No
Fill up missing offset samples with silence : Yes
Delete leading and trailing silent blocks : No
Null samples used in CRC calculations : Yes
Used interface : Native Win32 interface for Win NT & 2000
Gap handling : Appended to previous track

Used output format : User Defined Encoder
Selected bitrate : 1024 kBit/s
Quality : High
Add ID3 tag : No
Command line compressor : C:\Program Files\Exact Audio Copy\Flac\flac.exe
Additional command line options : -8 -V -T "ARTIST=%artist%" -T "TITLE=%title%" -T "ALBUM=%albumtitle%" -T "DATE=%year%" -T "TRACKNUMBER=%tracknr%" -T "GENRE=%genre%" -T "PERFORMER=%albuminterpret%" -T "COMPOSER=%composer%" %haslyrics%–tag-from-file=LYRICS="%lyricsfile%"%haslyrics% -T "ALBUMARTIST=%albumartist%" -T "DISCNUMBER=%cdnumber%" -T "TOTALDISCS=%totalcds%" -T "TOTALTRACKS=%numtracks%" -T "COMMENT=EAC Secure Mode, Test & Copy, AccurateRip, FLAC -8" %source% -o %dest%


TOC of the extracted CD

Track | Start | Length | Start sector | End sector
––––––––––––––––––––––––––––-
1 | 0:00.33 | 6:58.00 | 33 | 31382
2 | 6:58.33 | 6:42.00 | 31383 | 61532
3 | 13:40.33 | 7:33.00 | 61533 | 95507
4 | 21:13.33 | 7:27.00 | 95508 | 129032
5 | 28:40.33 | 2:12.00 | 129033 | 138932
6 | 30:52.33 | 2:50.00 | 138933 | 151682
7 | 33:42.33 | 3:28.00 | 151683 | 167282
8 | 37:10.33 | 1:28.00 | 167283 | 173882
9 | 38:38.33 | 3:21.00 | 173883 | 188957
10 | 41:59.33 | 7:41.00 | 188958 | 223532
11 | 49:40.33 | 4:38.00 | 223533 | 244382
12 | 54:18.33 | 3:42.00 | 244383 | 261032
13 | 58:00.33 | 6:52.00 | 261033 | 291932


Track 1

Filename O:\DL\Argerich Kremer Maisky - The Complete Duo Recordings CD7 (1992) [FLAC]\01 - Sonata for Violin and Piano no.1 in F minor, op 80 - 1. Andante assai.wav

Pre-gap length 0:00:02.44

Peak level 74.3 %
Extraction speed 4.2 X
Track quality 99.9 %
Test CRC 7C78DB1C
Copy CRC 7C78DB1C
Accurately ripped (confidence 4) [5205FA80] (AR v2)
Copy OK

Track 2

Filename O:\DL\Argerich Kremer Maisky - The Complete Duo Recordings CD7 (1992) [FLAC]\02 - Sonata for Violin and Piano no.1 in F minor, op 80 - 2. Allegro brusco.wav

Peak level 93.1 %
Extraction speed 5.6 X
Track quality 100.0 %
Test CRC 419C2AD4
Copy CRC 419C2AD4
Accurately ripped (confidence 4) [C50DC749] (AR v2)
Copy OK

Track 3

Filename O:\DL\Argerich Kremer Maisky - The Complete Duo Recordings CD7 (1992) [FLAC]\03 - Sonata for Violin and Piano no.1 in F minor, op 80 - 3. Andante.wav

Peak level 82.5 %
Extraction speed 6.3 X
Track quality 100.0 %
Test CRC 2DE4587B
Copy CRC 2DE4587B
Accurately ripped (confidence 4) [7E80D227] (AR v2)
Copy OK

Track 4

Filename O:\DL\Argerich Kremer Maisky - The Complete Duo Recordings CD7 (1992) [FLAC]\04 - Sonata for Violin and Piano no.1 in F minor, op 80 - 4. Allegrissimo.wav

Peak level 93.1 %
Extraction speed 6.9 X
Track quality 100.0 %
Test CRC AF5EEA7C
Copy CRC AF5EEA7C
Accurately ripped (confidence 4) [BA17950E] (AR v2)
Copy OK

Track 5

Filename O:\DL\Argerich Kremer Maisky - The Complete Duo Recordings CD7 (1992) [FLAC]\05 - Five melodies for violin and piano, op. 35bis - 1. Andante.wav

Pre-gap length 0:00:10.00

Peak level 77.5 %
Extraction speed 5.7 X
Track quality 100.0 %
Test CRC 65A481E7
Copy CRC 65A481E7
Accurately ripped (confidence 4) [5F8A9F52] (AR v2)
Copy OK

Track 6

Filename O:\DL\Argerich Kremer Maisky - The Complete Duo Recordings CD7 (1992) [FLAC]\06 - Five melodies for violin and piano, op. 35bis - 2. Lento, ma non troppo.wav

Peak level 57.4 %
Extraction speed 5.6 X
Track quality 99.9 %
Test CRC F427FCEE
Copy CRC F427FCEE
Accurately ripped (confidence 4) [D9D6ED91] (AR v2)
Copy OK

Track 7

Filename O:\DL\Argerich Kremer Maisky - The Complete Duo Recordings CD7 (1992) [FLAC]\07 - Five melodies for violin and piano, op. 35bis - 3. Animato, ma non allegro.wav

Peak level 93.4 %
Extraction speed 7.0 X
Track quality 100.0 %
Test CRC 0275ACC2
Copy CRC 0275ACC2
Accurately ripped (confidence 4) [997D59EC] (AR v2)
Copy OK

Track 8

Filename O:\DL\Argerich Kremer Maisky - The Complete Duo Recordings CD7 (1992) [FLAC]\08 - Five melodies for violin and piano, op. 35bis - 4. Allegretto leggero e scherzando.wav

Peak level 91.0 %
Extraction speed 5.8 X
Track quality 100.0 %
Test CRC B397D130
Copy CRC B397D130
Accurately ripped (confidence 4) [3C3A5E38] (AR v2)
Copy OK

Track 9

Filename O:\DL\Argerich Kremer Maisky - The Complete Duo Recordings CD7 (1992) [FLAC]\09 - Five melodies for violin and piano, op. 35bis - 5. Andante non troppo.wav

Peak level 98.1 %
Extraction speed 7.2 X
Track quality 100.0 %
Test CRC 3EE632F2
Copy CRC 3EE632F2
Accurately ripped (confidence 4) [4E7B64A8] (AR v2)
Copy OK

Track 10

Filename O:\DL\Argerich Kremer Maisky - The Complete Duo Recordings CD7 (1992) [FLAC]\10 - Sonata for Violin and Piano no. 2 in D major, op. 94a - 1. Moderato.wav

Pre-gap length 0:00:08.00

Peak level 93.1 %
Extraction speed 8.3 X
Track quality 100.0 %
Test CRC E964336B
Copy CRC E964336B
Accurately ripped (confidence 4) [B222F421] (AR v2)
Copy OK

Track 11

Filename O:\DL\Argerich Kremer Maisky - The Complete Duo Recordings CD7 (1992) [FLAC]\11 - Sonata for Violin and Piano no. 2 in D major, op. 94a - 2. Scherzo, Presto.wav

Peak level 95.2 %
Extraction speed 8.3 X
Track quality 100.0 %
Test CRC FFB27085
Copy CRC FFB27085
Accurately ripped (confidence 4) [8786D66C] (AR v2)
Copy OK

Track 12

Filename O:\DL\Argerich Kremer Maisky - The Complete Duo Recordings CD7 (1992) [FLAC]\12 - Sonata for Violin and Piano no. 2 in D major, op. 94a - 3. Andante.wav

Peak level 56.7 %
Extraction speed 7.9 X
Track quality 100.0 %
Test CRC D8401820
Copy CRC D8401820
Accurately ripped (confidence 4) [EABD3E42] (AR v2)
Copy OK

Track 13

Filename O:\DL\Argerich Kremer Maisky - The Complete Duo Recordings CD7 (1992) [FLAC]\13 - Sonata for Violin and Piano no. 2 in D major, op. 94a - 4. Allegro con brio.wav

Peak level 94.9 %
Extraction speed 8.3 X
Track quality 99.9 %
Test CRC 67CC188A
Copy CRC 67CC188A
Accurately ripped (confidence 4) [9A28FF3B] (AR v2)
Copy OK


All tracks accurately ripped

No errors occurred

End of status report

==== Log checksum 72584EBBF11AB561DB6B6D1776637C724E33AED4AF1237F79B528DA25856F692 ====

Exact Audio Copy V1.0 beta 3 from 29. August 2011

EAC extraction logfile from 21. March 2013, 10:29

Argerich Kremer Maisky / The Complete Duo Recordings CD8

Used drive : PLEXTOR DVDR PX-860A Adapter: 0 ID: 0

Read mode : Secure
Utilize accurate stream : Yes
Defeat audio cache : Yes
Make use of C2 pointers : No

Read offset correction : 96
Overread into Lead-In and Lead-Out : No
Fill up missing offset samples with silence : Yes
Delete leading and trailing silent blocks : No
Null samples used in CRC calculations : Yes
Used interface : Native Win32 interface for Win NT & 2000
Gap handling : Appended to previous track

Used output format : User Defined Encoder
Selected bitrate : 1024 kBit/s
Quality : High
Add ID3 tag : No
Command line compressor : C:\Program Files\Exact Audio Copy\Flac\flac.exe
Additional command line options : -8 -V -T "ARTIST=%artist%" -T "TITLE=%title%" -T "ALBUM=%albumtitle%" -T "DATE=%year%" -T "TRACKNUMBER=%tracknr%" -T "GENRE=%genre%" -T "PERFORMER=%albuminterpret%" -T "COMPOSER=%composer%" %haslyrics%–tag-from-file=LYRICS="%lyricsfile%"%haslyrics% -T "ALBUMARTIST=%albumartist%" -T "DISCNUMBER=%cdnumber%" -T "TOTALDISCS=%totalcds%" -T "TOTALTRACKS=%numtracks%" -T "COMMENT=EAC Secure Mode, Test & Copy, AccurateRip, FLAC -8" %source% -o %dest%


TOC of the extracted CD

Track | Start | Length | Start sector | End sector
––––––––––––––––––––––––––––-
1 | 0:00.33 | 12:40.00 | 33 | 57032
2 | 12:40.33 | 5:02.00 | 57033 | 79682
3 | 17:42.33 | 1:59.00 | 79683 | 88607
4 | 19:41.33 | 6:33.00 | 88608 | 118082
5 | 26:14.33 | 2:59.10 | 118083 | 131517
6 | 29:13.43 | 4:53.65 | 131518 | 153557
7 | 34:07.33 | 3:21.12 | 153558 | 168644
8 | 37:28.45 | 4:08.63 | 168645 | 187307
9 | 41:37.33 | 6:33.00 | 187308 | 216782
10 | 48:10.33 | 8:34.00 | 216783 | 255332
11 | 56:44.33 | 3:52.00 | 255333 | 272732
12 | 60:36.33 | 0:42.42 | 272733 | 275924
13 | 61:19.00 | 0:38.05 | 275925 | 278779
14 | 61:57.05 | 0:35.50 | 278780 | 281454
15 | 62:32.55 | 0:39.45 | 281455 | 284424
16 | 63:12.25 | 0:46.23 | 284425 | 287897
17 | 63:58.48 | 0:52.67 | 287898 | 291864
18 | 64:51.40 | 0:39.10 | 291865 | 294799
19 | 65:30.50 | 0:33.10 | 294800 | 297284
20 | 66:03.60 | 0:37.70 | 297285 | 300129
21 | 66:41.55 | 0:40.65 | 300130 | 303194
22 | 67:22.45 | 0:40.30 | 303195 | 306224
23 | 68:03.00 | 3:24.20 | 306225 | 321544
24 | 71:27.20 | 0:56.13 | 321545 | 325757


Track 1

Filename O:\DL\Argerich Kremer Maisky - The Complete Duo Recordings CD8 (1993) [FLAC]\01 - Sonate for Piano and Cello No.3, A-dur Op.69 - I Allegro ma non tanto.wav

Pre-gap length 0:00:02.44

Peak level 98.4 %
Extraction speed 5.7 X
Track quality 100.0 %
Test CRC B179D5A7
Copy CRC B179D5A7
Accurately ripped (confidence 4) [BB3996D2] (AR v2)
Copy OK

Track 2

Filename O:\DL\Argerich Kremer Maisky - The Complete Duo Recordings CD8 (1993) [FLAC]\02 - Sonate for Piano and Cello No.3, A-dur Op.69 - II Scherzo. Allegro molto.wav

Peak level 98.4 %
Extraction speed 6.0 X
Track quality 100.0 %
Test CRC C48F08F0
Copy CRC C48F08F0
Accurately ripped (confidence 4) [80F60C6F] (AR v2)
Copy OK

Track 3

Filename O:\DL\Argerich Kremer Maisky - The Complete Duo Recordings CD8 (1993) [FLAC]\03 - Sonate for Piano and Cello No.3, A-dur Op.69 - III Adagio cantabile.wav

Peak level 26.7 %
Extraction speed 5.5 X
Track quality 100.0 %
Test CRC BD9A8B10
Copy CRC BD9A8B10
Accurately ripped (confidence 4) [5AA5DA2A] (AR v2)
Copy OK

Track 4

Filename O:\DL\Argerich Kremer Maisky - The Complete Duo Recordings CD8 (1993) [FLAC]\04 - Sonate for Piano and Cello No.3, A-dur Op.69 - IV Allegro vivace.wav

Peak level 98.4 %
Extraction speed 6.8 X
Track quality 100.0 %
Test CRC 9D7E18B1
Copy CRC 9D7E18B1
Accurately ripped (confidence 4) [89CD3B4C] (AR v2)
Copy OK

Track 5

Filename O:\DL\Argerich Kremer Maisky - The Complete Duo Recordings CD8 (1993) [FLAC]\05 - Sonate for Piano and Cello No.4, C-dur Op.102-1 - I Andante.wav

Pre-gap length 0:00:10.00

Peak level 32.5 %
Extraction speed 6.6 X
Track quality 100.0 %
Test CRC 05211B09
Copy CRC 05211B09
Accurately ripped (confidence 4) [69B2AE15] (AR v2)
Copy OK

Track 6

Filename O:\DL\Argerich Kremer Maisky - The Complete Duo Recordings CD8 (1993) [FLAC]\06 - Sonate for Piano and Cello No.4, C-dur Op.102-1 - II Allegro vivace.wav

Peak level 100.0 %
Extraction speed 7.3 X
Track quality 100.0 %
Test CRC D7A9C6C7
Copy CRC D7A9C6C7
Accurately ripped (confidence 4) [FD785CA8] (AR v2)
Copy OK

Track 7

Filename O:\DL\Argerich Kremer Maisky - The Complete Duo Recordings CD8 (1993) [FLAC]\07 - Sonate for Piano and Cello No.4, C-dur Op.102-1 - III Adagio.wav

Peak level 46.9 %
Extraction speed 6.2 X
Track quality 99.9 %
Test CRC BD2F2651
Copy CRC BD2F2651
Accurately ripped (confidence 4) [66F40E39] (AR v2)
Copy OK

Track 8

Filename O:\DL\Argerich Kremer Maisky - The Complete Duo Recordings CD8 (1993) [FLAC]\08 - Sonate for Piano and Cello No.4, C-dur Op.102-1 - IV Allegro vivace.wav

Peak level 98.4 %
Extraction speed 7.6 X
Track quality 100.0 %
Test CRC CB7BDA5C
Copy CRC CB7BDA5C
Accurately ripped (confidence 4) [6501710D] (AR v2)
Copy OK

Track 9

Filename O:\DL\Argerich Kremer Maisky - The Complete Duo Recordings CD8 (1993) [FLAC]\09 - Sonate for Piano and Cello No.5, D-dur Op.102-2 - I Allegro con brio.wav

Pre-gap length 0:00:10.00

Peak level 98.4 %
Extraction speed 8.4 X
Track quality 100.0 %
Test CRC F7ED0BCE
Copy CRC F7ED0BCE
Accurately ripped (confidence 4) [444DD59F] (AR v2)
Copy OK

Track 10

Filename O:\DL\Argerich Kremer Maisky - The Complete Duo Recordings CD8 (1993) [FLAC]\10 - Sonate for Piano and Cello No.5, D-dur Op.102-2 - II Adagio con molto.wav

Peak level 72.2 %
Extraction speed 9.0 X
Track quality 100.0 %
Test CRC 4A27C39B
Copy CRC 4A27C39B
Accurately ripped (confidence 3) [8D61E88A] (AR v2)
Copy OK

Track 11

Filename O:\DL\Argerich Kremer Maisky - The Complete Duo Recordings CD8 (1993) [FLAC]\11 - Sonate for Piano and Cello No.5, d-Dur Op.102-2 - III Allegro-Allegro fugato.wav

Peak level 99.6 %
Extraction speed 8.6 X
Track quality 100.0 %
Test CRC D43EAFE6
Copy CRC D43EAFE6
Accurately ripped (confidence 4) [8D441C3C] (AR v2)
Copy OK

Track 12

Filename O:\DL\Argerich Kremer Maisky - The Complete Duo Recordings CD8 (1993) [FLAC]\12 - Variations on Handel's 'Judas Maccabaeus' G-dur WoO45 - Thema.Allegretto.wav

Pre-gap length 0:00:09.00

Peak level 73.2 %
Extraction speed 5.3 X
Track quality 100.0 %
Test CRC F44D6402
Copy CRC F44D6402
Accurately ripped (confidence 4) [A74B0B9A] (AR v2)
Copy OK

Track 13

Filename O:\DL\Argerich Kremer Maisky - The Complete Duo Recordings CD8 (1993) [FLAC]\13 - Variations on Handel's 'Judas Maccabaeus' G-dur WoO45 - Variation I.wav

Peak level 41.9 %
Extraction speed 4.9 X
Track quality 100.0 %
Test CRC 67C359A8
Copy CRC 67C359A8
Accurately ripped (confidence 4) [BF58CAD7] (AR v2)
Copy OK

Track 14

Filename O:\DL\Argerich Kremer Maisky - The Complete Duo Recordings CD8 (1993) [FLAC]\14 - Variations on Handel's 'Judas Maccabaeus' G-dur WoO45 - Variation II.wav

Peak level 36.5 %
Extraction speed 4.8 X
Track quality 100.0 %
Test CRC E2A72C2F
Copy CRC E2A72C2F
Accurately ripped (confidence 4) [7AFA9527] (AR v2)
Copy OK

Track 15

Filename O:\DL\Argerich Kremer Maisky - The Complete Duo Recordings CD8 (1993) [FLAC]\15 - Variations on Handel's 'Judas Maccabaeus' G-dur WoO45 - Variation III.wav

Peak level 32.8 %
Extraction speed 5.2 X
Track quality 100.0 %
Test CRC F68A14A1
Copy CRC F68A14A1
Accurately ripped (confidence 4) [CD3953AE] (AR v2)
Copy OK

Track 16

Filename O:\DL\Argerich Kremer Maisky - The Complete Duo Recordings CD8 (1993) [FLAC]\16 - Variations on Handel's 'Judas Maccabaeus' G-dur WoO45 - Variation IV.wav

Peak level 36.6 %
Extraction speed 5.7 X
Track quality 100.0 %
Test CRC 6CA1D240
Copy CRC 6CA1D240
Accurately ripped (confidence 4) [9F8E162E] (AR v2)
Copy OK

Track 17

Filename O:\DL\Argerich Kremer Maisky - The Complete Duo Recordings CD8 (1993) [FLAC]\17 - Variations on Handel's 'Judas Maccabaeus' G-dur WoO45 - Variation V.wav

Peak level 47.1 %
Extraction speed 6.0 X
Track quality 100.0 %
Test CRC 423FA487
Copy CRC 423FA487
Accurately ripped (confidence 4) [94B64A01] (AR v2)
Copy OK

Track 18

Filename O:\DL\Argerich Kremer Maisky - The Complete Duo Recordings CD8 (1993) [FLAC]\18 - Variations on Handel's 'Judas Maccabaeus' G-dur WoO45 - Variation VI.wav

Peak level 51.2 %
Extraction speed 5.3 X
Track quality 100.0 %
Test CRC A73F4792
Copy CRC A73F4792
Accurately ripped (confidence 4) [A67FD653] (AR v2)
Copy OK

Track 19

Filename O:\DL\Argerich Kremer Maisky - The Complete Duo Recordings CD8 (1993) [FLAC]\19 - Variations on Handel's 'Judas Maccabaeus' G-dur WoO45 - Variation VII.wav

Peak level 34.2 %
Extraction speed 4.7 X
Track quality 100.0 %
Test CRC 567797E2
Copy CRC 567797E2
Accurately ripped (confidence 4) [4ADF2D7B] (AR v2)
Copy OK

Track 20

Filename O:\DL\Argerich Kremer Maisky - The Complete Duo Recordings CD8 (1993) [FLAC]\20 - Variations on Handel's 'Judas Maccabaeus' G-dur WoO45 - Variation VIII.wav

Peak level 87.7 %
Extraction speed 5.0 X
Track quality 100.0 %
Test CRC C75B210F
Copy CRC C75B210F
Accurately ripped (confidence 4) [7751E74B] (AR v2)
Copy OK

Track 21

Filename O:\DL\Argerich Kremer Maisky - The Complete Duo Recordings CD8 (1993) [FLAC]\21 - Variations on Handel's 'Judas Maccabaeus' G-dur WoO45 - Variation IX.wav

Peak level 57.3 %
Extraction speed 5.3 X
Track quality 100.0 %
Test CRC 415A884E
Copy CRC 415A884E
Accurately ripped (confidence 4) [001E5F31] (AR v2)
Copy OK

Track 22

Filename O:\DL\Argerich Kremer Maisky - The Complete Duo Recordings CD8 (1993) [FLAC]\22 - Variations on Handel's 'Judas Maccabaeus' G-dur WoO45 - Variation X.wav

Peak level 99.4 %
Extraction speed 5.3 X
Track quality 100.0 %
Test CRC 288DA215
Copy CRC 288DA215
Accurately ripped (confidence 4) [86E2842D] (AR v2)
Copy OK

Track 23

Filename O:\DL\Argerich Kremer Maisky - The Complete Duo Recordings CD8 (1993) [FLAC]\23 - Variations on Handel's 'Judas Maccabaeus' G-dur WoO45 - Variation XI.wav

Peak level 45.6 %
Extraction speed 7.6 X
Track quality 99.9 %
Test CRC 569F50E4
Copy CRC 569F50E4
Accurately ripped (confidence 4) [A1D82B00] (AR v2)
Copy OK

Track 24

Filename O:\DL\Argerich Kremer Maisky - The Complete Duo Recordings CD8 (1993) [FLAC]\24 - Variations on Handel's 'Judas Maccabaeus' G-dur WoO45 - Variation XII.wav

Peak level 88.2 %
Extraction speed 6.2 X
Track quality 100.0 %
Test CRC 719EC88C
Copy CRC 719EC88C
Accurately ripped (confidence 4) [B9A28A86] (AR v2)
Copy OK


All tracks accurately ripped

No errors occurred

End of status report

==== Log checksum 7CFE201AFC61D91A88AF1E4966756AA33EC8A38676C7D96108CDFAD9516E240F ====

Exact Audio Copy V1.0 beta 3 from 29. August 2011

EAC extraction logfile from 20. March 2013, 14:55

Argerich Kremer Maisky / The Complete Duo Recordings CD9

Used drive : PLEXTOR DVDR PX-860A Adapter: 0 ID: 0

Read mode : Secure
Utilize accurate stream : Yes
Defeat audio cache : Yes
Make use of C2 pointers : No

Read offset correction : 96
Overread into Lead-In and Lead-Out : No
Fill up missing offset samples with silence : Yes
Delete leading and trailing silent blocks : No
Null samples used in CRC calculations : Yes
Used interface : Native Win32 interface for Win NT & 2000
Gap handling : Appended to previous track

Used output format : User Defined Encoder
Selected bitrate : 1024 kBit/s
Quality : High
Add ID3 tag : No
Command line compressor : C:\Program Files\Exact Audio Copy\Flac\flac.exe
Additional command line options : -8 -V -T "ARTIST=%artist%" -T "TITLE=%title%" -T "ALBUM=%albumtitle%" -T "DATE=%year%" -T "TRACKNUMBER=%tracknr%" -T "GENRE=%genre%" -T "PERFORMER=%albuminterpret%" -T "COMPOSER=%composer%" %haslyrics%–tag-from-file=LYRICS="%lyricsfile%"%haslyrics% -T "ALBUMARTIST=%albumartist%" -T "DISCNUMBER=%cdnumber%" -T "TOTALDISCS=%totalcds%" -T "TOTALTRACKS=%numtracks%" -T "COMMENT=EAC Secure Mode, Test & Copy, AccurateRip, FLAC -8" %source% -o %dest%


TOC of the extracted CD

Track | Start | Length | Start sector | End sector
––––––––––––––––––––––––––––-
1 | 0:00.32 | 7:49.00 | 32 | 35206
2 | 7:49.32 | 6:43.00 | 35207 | 65431
3 | 14:32.32 | 7:40.00 | 65432 | 99931
4 | 22:12.32 | 7:36.00 | 99932 | 134131
5 | 29:48.32 | 7:41.00 | 134132 | 168706
6 | 37:29.32 | 3:36.00 | 168707 | 184906
7 | 41:05.32 | 5:06.00 | 184907 | 207856
8 | 46:11.32 | 6:21.00 | 207857 | 236431
9 | 52:32.32 | 8:32.00 | 236432 | 274831
10 | 61:04.32 | 3:24.00 | 274832 | 290131


Track 1

Filename O:\DL\Argerich Kremer Maisky - The Complete Duo Recordings CD9 (1994) [FLAC]\01 - Violinsonate Nr.6 A-dur op.30-1- 1. Allegro.wav

Pre-gap length 0:00:02.42

Peak level 61.1 %
Extraction speed 1.8 X
Track quality 100.0 %
Test CRC 8F7AD403
Copy CRC 8F7AD403
Accurately ripped (confidence 4) [619F3A0C] (AR v2)
Copy OK

Track 2

Filename O:\DL\Argerich Kremer Maisky - The Complete Duo Recordings CD9 (1994) [FLAC]\02 - Violinsonate Nr.6 A-dur op.30-1- 2. Adagio molto espressivo.wav

Peak level 49.7 %
Extraction speed 2.0 X
Track quality 100.0 %
Test CRC 3AB96520
Copy CRC 3AB96520
Accurately ripped (confidence 4) [668C5FF7] (AR v2)
Copy OK

Track 3

Filename O:\DL\Argerich Kremer Maisky - The Complete Duo Recordings CD9 (1994) [FLAC]\03 - Violinsonate Nr.6 A-dur op.30-1- 3. Allegretto con Variazioni (I-VI).wav

Peak level 89.4 %
Extraction speed 2.3 X
Track quality 100.0 %
Test CRC 29A89E7B
Copy CRC 29A89E7B
Accurately ripped (confidence 4) [133E7D95] (AR v2)
Copy OK

Track 4

Filename O:\DL\Argerich Kremer Maisky - The Complete Duo Recordings CD9 (1994) [FLAC]\04 - Violinsonate Nr.7 c-moll op.30-2- 1. Allegro con brio.wav

Pre-gap length 0:00:06.00

Peak level 79.7 %
Extraction speed 2.5 X
Track quality 100.0 %
Test CRC 33A52121
Copy CRC 33A52121
Accurately ripped (confidence 4) [A87E1B60] (AR v2)
Copy OK

Track 5

Filename O:\DL\Argerich Kremer Maisky - The Complete Duo Recordings CD9 (1994) [FLAC]\05 - Violinsonate Nr.7 c-moll op.30-2- 2. Adagio cantabile.wav

Peak level 77.7 %
Extraction speed 2.7 X
Track quality 100.0 %
Test CRC A7CF7361
Copy CRC A7CF7361
Accurately ripped (confidence 4) [367E19A9] (AR v2)
Copy OK

Track 6

Filename O:\DL\Argerich Kremer Maisky - The Complete Duo Recordings CD9 (1994) [FLAC]\06 - Violinsonate Nr.7 c-moll op.30-2- 3. Scherzo Allegro.wav

Peak level 99.9 %
Extraction speed 2.6 X
Track quality 100.0 %
Test CRC 48799584
Copy CRC 48799584
Accurately ripped (confidence 4) [96F48979] (AR v2)
Copy OK

Track 7

Filename O:\DL\Argerich Kremer Maisky - The Complete Duo Recordings CD9 (1994) [FLAC]\07 - Violinsonate Nr.7 c-moll op.30-2- 4. Finale. Allegro - Presto.wav

Peak level 79.0 %
Extraction speed 2.8 X
Track quality 100.0 %
Test CRC 4301D0D5
Copy CRC 4301D0D5
Accurately ripped (confidence 4) [56EDA1E9] (AR v2)
Copy OK

Track 8

Filename O:\DL\Argerich Kremer Maisky - The Complete Duo Recordings CD9 (1994) [FLAC]\08 - Violinsonate Nr.8 G-dur op.30-3- 1. Allegro assai.wav

Pre-gap length 0:00:12.00

Peak level 61.4 %
Extraction speed 3.0 X
Track quality 100.0 %
Test CRC 45D98752
Copy CRC 45D98752
Accurately ripped (confidence 4) [6631C684] (AR v2)
Copy OK

Track 9

Filename O:\DL\Argerich Kremer Maisky - The Complete Duo Recordings CD9 (1994) [FLAC]\09 - Violinsonate Nr.8 G-dur op.30-3- 2. Tempo di Minuetto, ma molto moderato e grazioso.wav

Peak level 49.9 %
Extraction speed 3.3 X
Track quality 100.0 %
Test CRC 2E18C119
Copy CRC 2E18C119
Accurately ripped (confidence 3) [0A8465DA] (AR v2)
Copy OK

Track 10

Filename O:\DL\Argerich Kremer Maisky - The Complete Duo Recordings CD9 (1994) [FLAC]\10 - Violinsonate Nr.8 G-dur op.30-3- 3. Allegro vivace.wav

Peak level 78.1 %
Extraction speed 3.1 X
Track quality 100.0 %
Test CRC C3A96EB6
Copy CRC C3A96EB6
Accurately ripped (confidence 4) [EC36845C] (AR v2)
Copy OK


All tracks accurately ripped

No errors occurred

End of status report

==== Log checksum 917E4FD8FC6CA535043AFD5FAA25534FAD8DF1834B1387DD5715E25ED3F61463 ====

Exact Audio Copy V1.0 beta 3 from 29. August 2011

EAC extraction logfile from 21. March 2013, 11:33

Argerich Kremer Maisky / The Complete Duo Recordings CD10

Used drive : PLEXTOR DVDR PX-860A Adapter: 0 ID: 0

Read mode : Secure
Utilize accurate stream : Yes
Defeat audio cache : Yes
Make use of C2 pointers : No

Read offset correction : 96
Overread into Lead-In and Lead-Out : No
Fill up missing offset samples with silence : Yes
Delete leading and trailing silent blocks : No
Null samples used in CRC calculations : Yes
Used interface : Native Win32 interface for Win NT & 2000
Gap handling : Appended to previous track

Used output format : User Defined Encoder
Selected bitrate : 1024 kBit/s
Quality : High
Add ID3 tag : No
Command line compressor : C:\Program Files\Exact Audio Copy\Flac\flac.exe
Additional command line options : -8 -V -T "ARTIST=%artist%" -T "TITLE=%title%" -T "ALBUM=%albumtitle%" -T "DATE=%year%" -T "TRACKNUMBER=%tracknr%" -T "GENRE=%genre%" -T "PERFORMER=%albuminterpret%" -T "COMPOSER=%composer%" %haslyrics%–tag-from-file=LYRICS="%lyricsfile%"%haslyrics% -T "ALBUMARTIST=%albumartist%" -T "DISCNUMBER=%cdnumber%" -T "TOTALDISCS=%totalcds%" -T "TOTALTRACKS=%numtracks%" -T "COMMENT=EAC Secure Mode, Test & Copy, AccurateRip, FLAC -8" %source% -o %dest%


TOC of the extracted CD

Track | Start | Length | Start sector | End sector
––––––––––––––––––––––––––––-
1 | 0:00.33 | 14:12.00 | 33 | 63932
2 | 14:12.33 | 14:53.00 | 63933 | 130907
3 | 29:05.33 | 8:38.00 | 130908 | 169757
4 | 37:43.33 | 10:34.00 | 169758 | 217307
5 | 48:17.33 | 6:28.52 | 217308 | 246459
6 | 54:46.10 | 1:56.23 | 246460 | 255182
7 | 56:42.33 | 8:23.00 | 255183 | 292907


Track 1

Filename O:\DL\Argerich Kremer Maisky - The Complete Duo Recordings CD10 (1995) [FLAC]\01 - Sonate pour violon et piano No.9 Op. 47 ''Kreutzer'' I. Adagio sostenuto - Presto.wav

Pre-gap length 0:00:02.44

Peak level 99.9 %
Extraction speed 1.9 X
Track quality 100.0 %
Test CRC 89648368
Copy CRC 89648368
Cannot be verified as accurate (confidence 22) [8AE2D864], AccurateRip returned [A6620485] (AR v2)
Copy OK

Track 2

Filename O:\DL\Argerich Kremer Maisky - The Complete Duo Recordings CD10 (1995) [FLAC]\02 - Sonate pour violon et piano No.9 Op. 47 ''Kreutzer'' II. Andante con Variazioni.wav

Peak level 67.9 %
Extraction speed 2.5 X
Track quality 100.0 %
Test CRC 5A522F79
Copy CRC 5A522F79
Accurately ripped (confidence 4) [6E02F493] (AR v2)
Copy OK

Track 3

Filename O:\DL\Argerich Kremer Maisky - The Complete Duo Recordings CD10 (1995) [FLAC]\03 - Sonate pour violon et piano No.9 en la Majeur Op. 47 ''Kreutzer'' III. Finale. Presto.wav

Peak level 99.9 %
Extraction speed 2.8 X
Track quality 100.0 %
Test CRC FC7CFEF1
Copy CRC FC7CFEF1
Accurately ripped (confidence 4) [0A5DFDD5] (AR v2)
Copy OK

Track 4

Filename O:\DL\Argerich Kremer Maisky - The Complete Duo Recordings CD10 (1995) [FLAC]\04 - Sonate pour violon et piano No.10 en sol Majeur Op. 96 I. Allegro moderato.wav

Pre-gap length 0:00:08.00

Peak level 97.2 %
Extraction speed 3.0 X
Track quality 100.0 %
Test CRC 033FC1D0
Copy CRC 033FC1D0
Accurately ripped (confidence 4) [7083BCF6] (AR v2)
Copy OK

Track 5

Filename O:\DL\Argerich Kremer Maisky - The Complete Duo Recordings CD10 (1995) [FLAC]\05 - Sonate pour violon et piano No.10 en sol Majeur Op. 96 II. Adagio espressivo.wav

Peak level 44.0 %
Extraction speed 3.1 X
Track quality 100.0 %
Test CRC 721BC20A
Copy CRC 721BC20A
Accurately ripped (confidence 4) [21B84ABD] (AR v2)
Copy OK

Track 6

Filename O:\DL\Argerich Kremer Maisky - The Complete Duo Recordings CD10 (1995) [FLAC]\06 - Sonate pour violon et piano No.10 en sol Majeur Op. 96 III. Scherzo. Allegro.wav

Peak level 99.9 %
Extraction speed 2.6 X
Track quality 100.0 %
Test CRC 2B2CFA82
Copy CRC 2B2CFA82
Accurately ripped (confidence 4) [84CD824B] (AR v2)
Copy OK

Track 7

Filename O:\DL\Argerich Kremer Maisky - The Complete Duo Recordings CD10 (1995) [FLAC]\07 - Sonate pour violon et piano No.10 en sol Majeur Op. 96 IV. Poco Allegretto.wav

Peak level 99.9 %
Extraction speed 3.2 X
Track quality 99.9 %
Test CRC D48CAB23
Copy CRC D48CAB23
Accurately ripped (confidence 4) [708C7AE2] (AR v2)
Copy OK


6 track(s) accurately ripped
1 track(s) could not be verified as accurate

Some tracks could not be verified as accurate

No errors occurred

End of status report

==== Log checksum B6FCBF8CEADD627AF2DD3A4EF1617CFE3A8A8B85704082C1D26E43CF56D13D7C ====

Exact Audio Copy V1.0 beta 3 from 29. August 2011

EAC extraction logfile from 20. March 2013, 16:43

Argerich Kremer Maisky / The Complete Duo Recordings CD11

Used drive : PLEXTOR DVDR PX-860A Adapter: 0 ID: 0

Read mode : Secure
Utilize accurate stream : Yes
Defeat audio cache : Yes
Make use of C2 pointers : No

Read offset correction : 96
Overread into Lead-In and Lead-Out : No
Fill up missing offset samples with silence : Yes
Delete leading and trailing silent blocks : No
Null samples used in CRC calculations : Yes
Used interface : Native Win32 interface for Win NT & 2000
Gap handling : Appended to previous track

Used output format : User Defined Encoder
Selected bitrate : 1024 kBit/s
Quality : High
Add ID3 tag : No
Command line compressor : C:\Program Files\Exact Audio Copy\Flac\flac.exe
Additional command line options : -8 -V -T "ARTIST=%artist%" -T "TITLE=%title%" -T "ALBUM=%albumtitle%" -T "DATE=%year%" -T "TRACKNUMBER=%tracknr%" -T "GENRE=%genre%" -T "PERFORMER=%albuminterpret%" -T "COMPOSER=%composer%" %haslyrics%–tag-from-file=LYRICS="%lyricsfile%"%haslyrics% -T "ALBUMARTIST=%albumartist%" -T "DISCNUMBER=%cdnumber%" -T "TOTALDISCS=%totalcds%" -T "TOTALTRACKS=%numtracks%" -T "COMMENT=EAC Secure Mode, Test & Copy, AccurateRip, FLAC -8" %source% -o %dest%


TOC of the extracted CD

Track | Start | Length | Start sector | End sector
––––––––––––––––––––––––––––-
1 | 0:00.00 | 4:38.65 | 0 | 20914
2 | 4:38.65 | 4:36.10 | 20915 | 41624
3 | 9:15.00 | 3:08.66 | 41625 | 55790
4 | 12:23.66 | 3:16.59 | 55791 | 70549
5 | 15:40.50 | 3:53.25 | 70550 | 88049
6 | 19:34.00 | 4:09.00 | 88050 | 106724
7 | 23:43.00 | 3:09.00 | 106725 | 120899
8 | 26:52.00 | 3:59.00 | 120900 | 138824
9 | 30:51.00 | 5:09.00 | 138825 | 161999
10 | 36:00.00 | 2:01.40 | 162000 | 171114
11 | 38:01.40 | 3:05.35 | 171115 | 185024
12 | 41:07.00 | 4:17.00 | 185025 | 204299
13 | 45:24.00 | 10:57.32 | 204300 | 253606
14 | 56:21.32 | 3:54.26 | 253607 | 271182
15 | 60:15.58 | 8:42.18 | 271183 | 310350


Track 1

Filename O:\DL\Argerich Kremer Maisky - The Complete Duo Recordings CD11 (2000) [FLAC]\01 - Schumann Adagio & Allegro, op.70 - 1. Langsam, mit innigem Ausdruck.wav

Pre-gap length 0:00:02.00

Peak level 58.5 %
Extraction speed 4.3 X
Track quality 99.9 %
Test CRC 542C1A38
Copy CRC 542C1A38
Accurately ripped (confidence 3) [FB335377] (AR v2)
Copy OK

Track 2

Filename O:\DL\Argerich Kremer Maisky - The Complete Duo Recordings CD11 (2000) [FLAC]\02 - Schumann Adagio & Allegro, op.70 - 2. Rasch und feurig.wav

Peak level 89.1 %
Extraction speed 5.2 X
Track quality 100.0 %
Test CRC 37CF42EF
Copy CRC 37CF42EF
Accurately ripped (confidence 3) [46B791E6] (AR v2)
Copy OK

Track 3

Filename O:\DL\Argerich Kremer Maisky - The Complete Duo Recordings CD11 (2000) [FLAC]\03 - Schumann 3 Fantasiestucke, op.73 - 1. Zart und mit Ausdruck.wav

Pre-gap length 0:00:02.97

Peak level 45.5 %
Extraction speed 4.5 X
Track quality 99.9 %
Test CRC E44570D3
Copy CRC E44570D3
Accurately ripped (confidence 3) [2A1CF936] (AR v2)
Copy OK

Track 4

Filename O:\DL\Argerich Kremer Maisky - The Complete Duo Recordings CD11 (2000) [FLAC]\04 - Schumann 3 Fantasiestucke, op.73 - 2. Lebhaft, leicht.wav

Peak level 52.7 %
Extraction speed 5.5 X
Track quality 100.0 %
Test CRC B710C556
Copy CRC B710C556
Accurately ripped (confidence 3) [DEA88F26] (AR v2)
Copy OK

Track 5

Filename O:\DL\Argerich Kremer Maisky - The Complete Duo Recordings CD11 (2000) [FLAC]\05 - Schumann 3 Fantasiestucke, op.73 - 3. Rasch und mit Feuer.wav

Peak level 72.8 %
Extraction speed 5.9 X
Track quality 100.0 %
Test CRC B3C7F46F
Copy CRC B3C7F46F
Accurately ripped (confidence 3) [9F161B5E] (AR v2)
Copy OK

Track 6

Filename O:\DL\Argerich Kremer Maisky - The Complete Duo Recordings CD11 (2000) [FLAC]\06 - Schumann from 3 Romanzen, op.94 - 1. Nicht schnell.wav

Pre-gap length 0:00:04.49

Peak level 50.1 %
Extraction speed 5.6 X
Track quality 99.9 %
Test CRC DEC50C4E
Copy CRC DEC50C4E
Accurately ripped (confidence 3) [EBA3A661] (AR v2)
Copy OK

Track 7

Filename O:\DL\Argerich Kremer Maisky - The Complete Duo Recordings CD11 (2000) [FLAC]\07 - Schumann 5 Stucke im Volkston, op.102 - 1. Mit Humor (''Vanitas, vanitatum'').wav

Pre-gap length 0:00:02.26

Peak level 89.1 %
Extraction speed 6.3 X
Track quality 100.0 %
Test CRC C499E9B8
Copy CRC C499E9B8
Accurately ripped (confidence 3) [5D20C034] (AR v2)
Copy OK

Track 8

Filename O:\DL\Argerich Kremer Maisky - The Complete Duo Recordings CD11 (2000) [FLAC]\08 - Schumann 5 Stucke im Volkston, op.102 - 2. Langsam.wav

Peak level 38.3 %
Extraction speed 5.9 X
Track quality 99.9 %
Test CRC C8FD2CBC
Copy CRC C8FD2CBC
Accurately ripped (confidence 3) [6FD0E461] (AR v2)
Copy OK

Track 9

Filename O:\DL\Argerich Kremer Maisky - The Complete Duo Recordings CD11 (2000) [FLAC]\09 - Schumann 5 Stucke im Volkston, op.102 - 3. Nicht schnell, mit viel Ton zu spielen.wav

Peak level 51.5 %
Extraction speed 7.2 X
Track quality 100.0 %
Test CRC 174F1951
Copy CRC 174F1951
Accurately ripped (confidence 3) [6D8A24EE] (AR v2)
Copy OK

Track 10

Filename O:\DL\Argerich Kremer Maisky - The Complete Duo Recordings CD11 (2000) [FLAC]\10 - Schumann 5 Stucke im Volkston, op.102 - 4. Nicht zu rasch.wav

Peak level 86.1 %
Extraction speed 6.3 X
Track quality 100.0 %
Test CRC 1E6B7D1B
Copy CRC 1E6B7D1B
Accurately ripped (confidence 3) [6BEEB317] (AR v2)
Copy OK

Track 11

Filename O:\DL\Argerich Kremer Maisky - The Complete Duo Recordings CD11 (2000) [FLAC]\11 - Schumann 5 Stucke im Volkston, op.102 - 5. Stark und markiert.wav

Peak level 79.4 %
Extraction speed 7.1 X
Track quality 100.0 %
Test CRC C3D2E697
Copy CRC C3D2E697
Accurately ripped (confidence 3) [7C89BB5A] (AR v2)
Copy OK

Track 12

Filename O:\DL\Argerich Kremer Maisky - The Complete Duo Recordings CD11 (2000) [FLAC]\12 - Schumann from Marchenbilder, op.113 (transcr. Mischa Maisky) - 1. Nicht schnell.wav

Pre-gap length 0:00:02.20

Peak level 60.7 %
Extraction speed 7.0 X
Track quality 100.0 %
Test CRC B1466570
Copy CRC B1466570
Accurately ripped (confidence 3) [506E78EC] (AR v2)
Copy OK

Track 13

Filename O:\DL\Argerich Kremer Maisky - The Complete Duo Recordings CD11 (2000) [FLAC]\13 - Schumann Concerto for Cello and Orchestra in a-moll, op.129 - 1. Nicht zu schnell.wav

Pre-gap length 0:00:05.00

Peak level 92.6 %
Extraction speed 8.4 X
Track quality 100.0 %
Test CRC 39986EA7
Copy CRC 39986EA7
Accurately ripped (confidence 3) [4AF1789D] (AR v2)
Copy OK

Track 14

Filename O:\DL\Argerich Kremer Maisky - The Complete Duo Recordings CD11 (2000) [FLAC]\14 - Schumann Concerto for Cello and Orchestra in a-moll, op.129 - 2. Langsam.wav

Peak level 34.2 %
Extraction speed 7.1 X
Track quality 99.9 %
Test CRC 301394AA
Copy CRC 301394AA
Accurately ripped (confidence 3) [69EB6606] (AR v2)
Copy OK

Track 15

Filename O:\DL\Argerich Kremer Maisky - The Complete Duo Recordings CD11 (2000) [FLAC]\15 - Schumann Concerto for Cello and Orchestra in a-moll, op.129 - 3. Sehr lebhaft.wav

Peak level 94.7 %
Extraction speed 8.4 X
Track quality 99.9 %
Test CRC 0E74314A
Copy CRC 0E74314A
Accurately ripped (confidence 3) [7A9B077E] (AR v2)
Copy OK


All tracks accurately ripped

No errors occurred

End of status report

–– CUETools DB Plugin V2.1.3

[CTDB TOCID: c3DOdbCFeNvkmzSehz1z61V8eeI-] found, Submit result: c3DOdbCFeNvkmzSehz1z61V8eeI- has been confirmed
[0dc75ae7] (7/7) Accurately ripped


==== Log checksum 925035FDB3E3954B6B3CCA5E094F1CF56C54C5662CD516684C5AEBD7655BEE28 ====

Exact Audio Copy V1.0 beta 3 from 29. August 2011

EAC extraction logfile from 20. March 2013, 17:33

Argerich Kremer Maisky / The Complete Duo Recordings CD12

Used drive : PLEXTOR DVDR PX-860A Adapter: 0 ID: 0

Read mode : Secure
Utilize accurate stream : Yes
Defeat audio cache : Yes
Make use of C2 pointers : No

Read offset correction : 96
Overread into Lead-In and Lead-Out : No
Fill up missing offset samples with silence : Yes
Delete leading and trailing silent blocks : No
Null samples used in CRC calculations : Yes
Used interface : Native Win32 interface for Win NT & 2000
Gap handling : Appended to previous track

Used output format : User Defined Encoder
Selected bitrate : 1024 kBit/s
Quality : High
Add ID3 tag : No
Command line compressor : C:\Program Files\Exact Audio Copy\Flac\flac.exe
Additional command line options : -8 -V -T "ARTIST=%artist%" -T "TITLE=%title%" -T "ALBUM=%albumtitle%" -T "DATE=%year%" -T "TRACKNUMBER=%tracknr%" -T "GENRE=%genre%" -T "PERFORMER=%albuminterpret%" -T "COMPOSER=%composer%" %haslyrics%–tag-from-file=LYRICS="%lyricsfile%"%haslyrics% -T "ALBUMARTIST=%albumartist%" -T "DISCNUMBER=%cdnumber%" -T "TOTALDISCS=%totalcds%" -T "TOTALTRACKS=%numtracks%" -T "COMMENT=EAC Secure Mode, Test & Copy, AccurateRip, FLAC -8" %source% -o %dest%


TOC of the extracted CD

Track | Start | Length | Start sector | End sector
––––––––––––––––––––––––––––-
1 | 0:00.00 | 0:21.00 | 0 | 1574
2 | 0:21.00 | 15:03.00 | 1575 | 69299
3 | 15:24.00 | 5:03.00 | 69300 | 92024
4 | 20:27.00 | 3:55.00 | 92025 | 109649
5 | 24:22.00 | 6:07.00 | 109650 | 137174
6 | 30:29.00 | 6:27.10 | 137175 | 166209
7 | 36:56.10 | 8:12.18 | 166210 | 203127
8 | 45:08.28 | 7:21.26 | 203128 | 236228
9 | 52:29.54 | 6:02.26 | 236229 | 263404
10 | 58:32.05 | 4:54.70 | 263405 | 285524
11 | 63:27.00 | 3:38.00 | 285525 | 301874
12 | 67:05.00 | 3:45.00 | 301875 | 318749
13 | 70:50.00 | 3:02.05 | 318750 | 332404
14 | 73:52.05 | 5:55.70 | 332405 | 359099


Track 1

Filename O:\DL\Argerich Kremer Maisky - The Complete Duo Recordings CD12 (2001) [FLAC]\01 - Applause.wav

Pre-gap length 0:00:02.00

Peak level 42.2 %
Extraction speed 1.8 X
Track quality 100.0 %
Test CRC D2193CF1
Copy CRC D2193CF1
Accurately ripped (confidence 2) [2EBF52D3] (AR v2)
Copy OK

Track 2

Filename O:\DL\Argerich Kremer Maisky - The Complete Duo Recordings CD12 (2001) [FLAC]\02 - Chopin Sonata for Cello and Piano in g-moll, Op. 65, 1.Allegro moderato.wav

Peak level 98.4 %
Extraction speed 5.7 X
Track quality 100.0 %
Test CRC 5FB193E6
Copy CRC 5FB193E6
Accurately ripped (confidence 3) [CC23EF40] (AR v2)
Copy OK

Track 3

Filename O:\DL\Argerich Kremer Maisky - The Complete Duo Recordings CD12 (2001) [FLAC]\03 - Chopin Sonata for Cello and Piano in g-moll, Op. 65, 2.Scherzo (Allegro con brio).wav

Peak level 70.2 %
Extraction speed 6.1 X
Track quality 100.0 %
Test CRC 96AB2F8A
Copy CRC 96AB2F8A
Accurately ripped (confidence 3) [12A54350] (AR v2)
Copy OK

Track 4

Filename O:\DL\Argerich Kremer Maisky - The Complete Duo Recordings CD12 (2001) [FLAC]\04 - Chopin Sonata for Cello and Piano in g-moll, Op. 65, 3.Largo.wav

Peak level 35.1 %
Extraction speed 6.1 X
Track quality 100.0 %
Test CRC D5C138E1
Copy CRC D5C138E1
Accurately ripped (confidence 3) [DB8ECE37] (AR v2)
Copy OK

Track 5

Filename O:\DL\Argerich Kremer Maisky - The Complete Duo Recordings CD12 (2001) [FLAC]\05 - Chopin Sonata for Cello and Piano in g-moll, Op. 65, 4.Finale. Allegro.wav

Peak level 71.8 %
Extraction speed 6.8 X
Track quality 100.0 %
Test CRC E4A17E6D
Copy CRC E4A17E6D
Accurately ripped (confidence 3) [71E78A6D] (AR v2)
Copy OK

Track 6

Filename O:\DL\Argerich Kremer Maisky - The Complete Duo Recordings CD12 (2001) [FLAC]\06 - Franck ''Sonata for violin & piano'' A-dur played on Cello- 1.Allegro ben moderato.wav

Peak level 70.8 %
Extraction speed 7.2 X
Track quality 100.0 %
Test CRC 5F52C78D
Copy CRC 5F52C78D
Accurately ripped (confidence 3) [A0A7CA21] (AR v2)
Copy OK

Track 7

Filename O:\DL\Argerich Kremer Maisky - The Complete Duo Recordings CD12 (2001) [FLAC]\07 - Franck ''Sonata for violin & piano'' A-dur played on Cello- 2.Allegro.wav

Peak level 77.7 %
Extraction speed 7.4 X
Track quality 99.9 %
Test CRC 5EA48B49
Copy CRC 5EA48B49
Cannot be verified as accurate (confidence 15) [61FD466B], AccurateRip returned [548D666F] (AR v2)
Copy OK

Track 8

Filename O:\DL\Argerich Kremer Maisky - The Complete Duo Recordings CD12 (2001) [FLAC]\08 - Franck ''Sonata for violin & piano'' A-dur played on Cello- 3.Recitativo - Fantastico.wav

Peak level 53.4 %
Extraction speed 7.1 X
Track quality 99.9 %
Test CRC 2495E787
Copy CRC 2495E787
Accurately ripped (confidence 3) [CE80380A] (AR v2)
Copy OK

Track 9

Filename O:\DL\Argerich Kremer Maisky - The Complete Duo Recordings CD12 (2001) [FLAC]\09 - Franck ''Sonata for violin & piano'' A-dur played on Cello- 4.Allegretto poco mosso.wav

Peak level 75.7 %
Extraction speed 8.3 X
Track quality 100.0 %
Test CRC D3E32F50
Copy CRC D3E32F50
Accurately ripped (confidence 3) [5051DDD0] (AR v2)
Copy OK

Track 10

Filename O:\DL\Argerich Kremer Maisky - The Complete Duo Recordings CD12 (2001) [FLAC]\10 - Debussy Sonata for Cello and Piano in d-moll, 1. Prologue. Lent.wav

Peak level 64.0 %
Extraction speed 8.5 X
Track quality 100.0 %
Test CRC 0CB74E17
Copy CRC 0CB74E17
Accurately ripped (confidence 3) [48CFF44F] (AR v2)
Copy OK

Track 11

Filename O:\DL\Argerich Kremer Maisky - The Complete Duo Recordings CD12 (2001) [FLAC]\11 - Debussy Sonata for Cello and Piano in d-moll, 2. Serenade. Moderement Anime.wav

Peak level 54.5 %
Extraction speed 8.3 X
Track quality 100.0 %
Test CRC B1A26C88
Copy CRC B1A26C88
Accurately ripped (confidence 3) [C1AFFDE8] (AR v2)
Copy OK

Track 12

Filename O:\DL\Argerich Kremer Maisky - The Complete Duo Recordings CD12 (2001) [FLAC]\12 - Debussy Sonata for Cello and Piano in d-moll, 3. Finale. Anime.wav

Peak level 70.0 %
Extraction speed 8.5 X
Track quality 100.0 %
Test CRC 0F7410BE
Copy CRC 0F7410BE
Accurately ripped (confidence 3) [D8FA60C5] (AR v2)
Copy OK

Track 13

Filename O:\DL\Argerich Kremer Maisky - The Complete Duo Recordings CD12 (2001) [FLAC]\13 - Chopin Polonaise brillante for Cello and Piano in C-dur, op. 3. Introduction. Lento.wav

Peak level 63.1 %
Extraction speed 8.3 X
Track quality 100.0 %
Test CRC 6CBB6692
Copy CRC 6CBB6692
Accurately ripped (confidence 3) [563C5B67] (AR v2)
Copy OK

Track 14

Filename O:\DL\Argerich Kremer Maisky - The Complete Duo Recordings CD12 (2001) [FLAC]\14 - Chopin Polonaise brillante for Cello and Piano in C-dur, op. 3. Alla Polacca. Allegro.wav

Peak level 85.6 %
Extraction speed 7.3 X
Track quality 99.9 %
Test CRC D63EB0B0
Copy CRC D63EB0B0
Accurately ripped (confidence 3) [BCB00079] (AR v2)
Copy OK


13 track(s) accurately ripped
1 track(s) could not be verified as accurate

Some tracks could not be verified as accurate

No errors occurred

End of status report

–– CUETools DB Plugin V2.1.3

[CTDB TOCID: L8hLl56s9Jf_1zhdIK6HzDotuF8-] found, Submit result: L8hLl56s9Jf_1zhdIK6HzDotuF8- has been submitted
[6bc1895c] (3/3) Differs in 250 samples @43:13:14-43:13:16
You can use CUETools to repair this rip.


==== Log checksum 4F75AF2D9B8488FB2B316F40564236D3740B3F23D27075FCD9303D4B6A61C87E ====

Exact Audio Copy V1.0 beta 3 from 29. August 2011

EAC extraction logfile from 21. March 2013, 12:15

Argerich Kremer Maisky / The Complete Duo Recordings CD13

Used drive : PLEXTOR DVDR PX-860A Adapter: 0 ID: 0

Read mode : Secure
Utilize accurate stream : Yes
Defeat audio cache : Yes
Make use of C2 pointers : No

Read offset correction : 96
Overread into Lead-In and Lead-Out : No
Fill up missing offset samples with silence : Yes
Delete leading and trailing silent blocks : No
Null samples used in CRC calculations : Yes
Used interface : Native Win32 interface for Win NT & 2000
Gap handling : Appended to previous track

Used output format : User Defined Encoder
Selected bitrate : 1024 kBit/s
Quality : High
Add ID3 tag : No
Command line compressor : C:\Program Files\Exact Audio Copy\Flac\flac.exe
Additional command line options : -8 -V -T "ARTIST=%artist%" -T "TITLE=%title%" -T "ALBUM=%albumtitle%" -T "DATE=%year%" -T "TRACKNUMBER=%tracknr%" -T "GENRE=%genre%" -T "PERFORMER=%albuminterpret%" -T "COMPOSER=%composer%" %haslyrics%–tag-from-file=LYRICS="%lyricsfile%"%haslyrics% -T "ALBUMARTIST=%albumartist%" -T "DISCNUMBER=%cdnumber%" -T "TOTALDISCS=%totalcds%" -T "TOTALTRACKS=%numtracks%" -T "COMMENT=EAC Secure Mode, Test & Copy, AccurateRip, FLAC -8" %source% -o %dest%


TOC of the extracted CD

Track | Start | Length | Start sector | End sector
––––––––––––––––––––––––––––-
1 | 0:00.00 | 0:36.38 | 0 | 2737
2 | 0:36.38 | 2:15.30 | 2738 | 12892
3 | 2:51.68 | 3:07.00 | 12893 | 26917
4 | 5:58.68 | 5:32.22 | 26918 | 51839
5 | 11:31.15 | 2:06.15 | 51840 | 61304
6 | 13:37.30 | 4:36.11 | 61305 | 82015
7 | 18:13.41 | 0:35.55 | 82016 | 84695
8 | 18:49.21 | 11:07.62 | 84696 | 134782
9 | 29:57.08 | 4:41.16 | 134783 | 155873
10 | 34:38.24 | 7:38.68 | 155874 | 190291
11 | 42:17.17 | 0:36.58 | 190292 | 193049
12 | 42:54.00 | 11:07.49 | 193050 | 243123
13 | 54:01.49 | 2:54.15 | 243124 | 256188
14 | 56:55.64 | 7:44.68 | 256189 | 291056
15 | 64:40.57 | 3:53.10 | 291057 | 308541
16 | 68:33.67 | 0:40.16 | 308542 | 311557
17 | 69:14.08 | 2:15.48 | 311558 | 321730
18 | 71:29.56 | 0:52.19 | 321731 | 325649


Track 1

Filename O:\DL\Argerich Kremer Maisky - The Complete Duo Recordings CD13 (2005) [FLAC]\01 - Applause.wav

Pre-gap length 0:00:02.00

Peak level 61.1 %
Extraction speed 1.7 X
Track quality 99.7 %
Test CRC 2A428221
Copy CRC 2A428221
Accurately ripped (confidence 6) [6882E8A5] (AR v2)
Copy OK

Track 2

Filename O:\DL\Argerich Kremer Maisky - The Complete Duo Recordings CD13 (2005) [FLAC]\02 - Stravinsky ''Suite italienne'' from ''Pulcinella'' - 1. Introduzione. Allegro moderato.wav

Peak level 60.7 %
Extraction speed 4.1 X
Track quality 100.0 %
Test CRC 12D4A858
Copy CRC 12D4A858
Accurately ripped (confidence 10) [0DAD057E] (AR v2)
Copy OK

Track 3

Filename O:\DL\Argerich Kremer Maisky - The Complete Duo Recordings CD13 (2005) [FLAC]\03 - Stravinsky ''Suite italienne'' from ''Pulcinella'' - 2. Serenata. Larghetto.wav

Peak level 67.5 %
Extraction speed 4.7 X
Track quality 100.0 %
Test CRC 3E5531AA
Copy CRC 3E5531AA
Accurately ripped (confidence 10) [48DB3FB7] (AR v2)
Copy OK

Track 4

Filename O:\DL\Argerich Kremer Maisky - The Complete Duo Recordings CD13 (2005) [FLAC]\04 - Stravinsky ''Suite italienne'' from ''Pulcinella'' - 3. Aria. Allegro alla breve - Largo.wav

Peak level 68.6 %
Extraction speed 5.5 X
Track quality 100.0 %
Test CRC FC93E8FE
Copy CRC FC93E8FE
Accurately ripped (confidence 10) [FA5F82F3] (AR v2)
Copy OK

Track 5

Filename O:\DL\Argerich Kremer Maisky - The Complete Duo Recordings CD13 (2005) [FLAC]\05 - Stravinsky ''Suite italienne'' from ''Pulcinella'' - 4. Tarantella. Vivace.wav

Peak level 77.3 %
Extraction speed 5.0 X
Track quality 100.0 %
Test CRC 7D7FA6F4
Copy CRC 7D7FA6F4
Accurately ripped (confidence 10) [C34506A7] (AR v2)
Copy OK

Track 6

Filename O:\DL\Argerich Kremer Maisky - The Complete Duo Recordings CD13 (2005) [FLAC]\06 - Stravinsky ''Suite italienne'' - 5. Menuetto e Finale. Moderato - Molto vivace.wav

Peak level 82.5 %
Extraction speed 6.0 X
Track quality 100.0 %
Test CRC 946EC095
Copy CRC 946EC095
Accurately ripped (confidence 10) [07B57906] (AR v2)
Copy OK

Track 7

Filename O:\DL\Argerich Kremer Maisky - The Complete Duo Recordings CD13 (2005) [FLAC]\07 - Applause.wav

Peak level 93.7 %
Extraction speed 3.4 X
Track quality 100.0 %
Test CRC 2FDCB618
Copy CRC 2FDCB618
Accurately ripped (confidence 6) [CBA7CBF0] (AR v2)
Copy OK

Track 8

Filename O:\DL\Argerich Kremer Maisky - The Complete Duo Recordings CD13 (2005) [FLAC]\08 - Prokofiev - Sonata for Violoncello and Piano, op.119 - 1. Andante grave.wav

Peak level 95.2 %
Extraction speed 7.0 X
Track quality 100.0 %
Test CRC 1515466E
Copy CRC 1515466E
Accurately ripped (confidence 10) [9D6D6C66] (AR v2)
Copy OK

Track 9

Filename O:\DL\Argerich Kremer Maisky - The Complete Duo Recordings CD13 (2005) [FLAC]\09 - Prokofiev - Sonata for Violoncello and Piano, op.119 - 2. Moderato.wav

Peak level 77.7 %
Extraction speed 6.3 X
Track quality 99.9 %
Test CRC 5ED16641
Copy CRC 5ED16641
Cannot be verified as accurate (confidence 24) [972FC3A9], AccurateRip returned [36368315] (AR v2)
Copy OK

Track 10

Filename O:\DL\Argerich Kremer Maisky - The Complete Duo Recordings CD13 (2005) [FLAC]\10 - Prokofiev - Sonata for Violoncello and Piano, op.119 - 3. Allegro, ma non troppo.wav

Peak level 87.2 %
Extraction speed 7.8 X
Track quality 100.0 %
Test CRC 54E51F3D
Copy CRC 54E51F3D
Accurately ripped (confidence 10) [2912D492] (AR v2)
Copy OK

Track 11

Filename O:\DL\Argerich Kremer Maisky - The Complete Duo Recordings CD13 (2005) [FLAC]\11 - Applause.wav

Peak level 70.2 %
Extraction speed 4.3 X
Track quality 100.0 %
Test CRC 02A9EBA0
Copy CRC 02A9EBA0
Accurately ripped (confidence 6) [79BBCA75] (AR v2)
Copy OK

Track 12

Filename O:\DL\Argerich Kremer Maisky - The Complete Duo Recordings CD13 (2005) [FLAC]\12 - Shostakovich - Sonata for Violoncello and Piano, op.40 - 1. Allegro non troppo.wav

Peak level 78.5 %
Extraction speed 8.1 X
Track quality 99.9 %
Test CRC D1248815
Copy CRC D1248815
Cannot be verified as accurate (confidence 25) [735555F0], AccurateRip returned [50B4C5A7] (AR v2)
Copy OK

Track 13

Filename O:\DL\Argerich Kremer Maisky - The Complete Duo Recordings CD13 (2005) [FLAC]\13 - Shostakovich - Sonata for Violoncello and Piano, op.40 - 2. Allegro.wav

Peak level 96.6 %
Extraction speed 7.7 X
Track quality 100.0 %
Test CRC 7B4BAEC6
Copy CRC 7B4BAEC6
Accurately ripped (confidence 10) [BEFFAD39] (AR v2)
Copy OK

Track 14

Filename O:\DL\Argerich Kremer Maisky - The Complete Duo Recordings CD13 (2005) [FLAC]\14 - Shostakovich - Sonata for Violoncello and Piano, op.40 - 3. Largo.wav

Peak level 55.6 %
Extraction speed 8.9 X
Track quality 100.0 %
Test CRC E534E0BE
Copy CRC E534E0BE
Accurately ripped (confidence 10) [AE442DAE] (AR v2)
Copy OK

Track 15

Filename O:\DL\Argerich Kremer Maisky - The Complete Duo Recordings CD13 (2005) [FLAC]\15 - Shostakovich - Sonata for Violoncello and Piano, op.40 - 4. Allegro.wav

Peak level 75.0 %
Extraction speed 8.4 X
Track quality 100.0 %
Test CRC EE0DC110
Copy CRC EE0DC110
Accurately ripped (confidence 10) [BB41D01F] (AR v2)
Copy OK

Track 16

Filename O:\DL\Argerich Kremer Maisky - The Complete Duo Recordings CD13 (2005) [FLAC]\16 - Applause.wav

Peak level 74.8 %
Extraction speed 5.1 X
Track quality 100.0 %
Test CRC 4F1E7A45
Copy CRC 4F1E7A45
Accurately ripped (confidence 6) [73280CEC] (AR v2)
Copy OK

Track 17

Filename O:\DL\Argerich Kremer Maisky - The Complete Duo Recordings CD13 (2005) [FLAC]\17 - Prokofiev - Waltz from the Ballet ''Stone Flower''.wav

Peak level 53.6 %
Extraction speed 7.9 X
Track quality 100.0 %
Test CRC 6B427149
Copy CRC 6B427149
Accurately ripped (confidence 10) [15842F28] (AR v2)
Copy OK

Track 18

Filename O:\DL\Argerich Kremer Maisky - The Complete Duo Recordings CD13 (2005) [FLAC]\18 - Applause.wav

Peak level 81.7 %
Extraction speed 5.9 X
Track quality 100.0 %
Test CRC 8574A542
Copy CRC 8574A542
Accurately ripped (confidence 6) [EBF8DC42] (AR v2)
Copy OK


16 track(s) accurately ripped
2 track(s) could not be verified as accurate

Some tracks could not be verified as accurate

No errors occurred

End of status report

–– CUETools DB Plugin V2.1.3

[CTDB TOCID: YHfGhY7P1IESA9YLxalZ8NQOu2Y-] found, Submit result: YHfGhY7P1IESA9YLxalZ8NQOu2Y- has been submitted
[12bdaa92] (31/31) Differs in 483 samples @31:45:53-31:45:55,47:59:10-47:59:12
You can use CUETools to repair this rip.


==== Log checksum 86F1A859EDD8B6805BCDBDF018F7CE04E26A1E86BF9ED577E6D717FD2B9721AB ====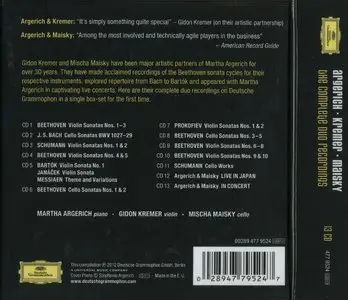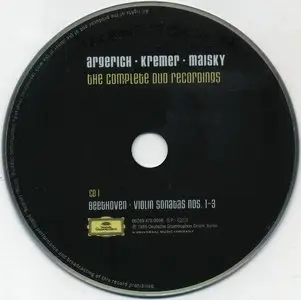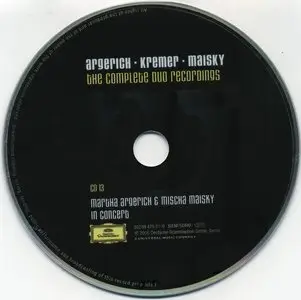 ===