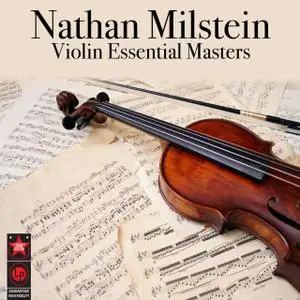 Nathan Milstein - Violin Essential Masters (2010)
WEB | FLAC (tracks) - 2.4 Gb | 08:28:11
Genre: Classical | Label: Classic Music International
Although Nathan Milstein hailed from Odessa, the cradle of Russian violin playing, his personal style was more classical and intellectual in approach than many of his colleagues. By the middle of the twentieth century he had become one of the most renowned violinists in the world, and he did as much as anyone else to imbue Bach's solo violin partitas and sonatas with the rather mystical aura they have presently. Milstein began to study violin at the age of seven.