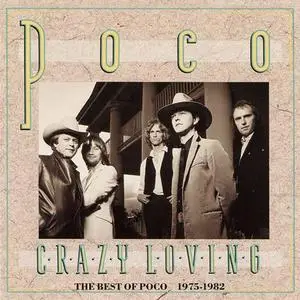 Poco - Crazy Loving: The Best of Poco 1975-1982 (1989)
FLAC (tracks+cue,log,scans) / MP3 320 kbps | 56:11 | 129 Mb / 366 Mb
Genre: Country Rock, Folk Rock, Soft Rock / Label: MCA Records
Known for their country-rock ease and light harmonies, Poco netted two of the finest soft rock tunes of the late '70s in "Crazy Love" and "Heart of the Night," which highlight Crazy Loving, one of the more accessible compilations from this California band. After these tracks, the rest of this package takes minor hits from rather lackluster albums such as Blue and Gray, Under the Gun, and Cowboys and Englishmen, gradually losing interest along the way. Although the group's countrified feel wraps itself tightly around songs like "Too Many Nights Too Long," "Indian Summer," and the instrumental "Ashes/Feudin," Poco's occasional knack for a catchy hook or a sincere lyric fails to rise to the top on most of these cuts.