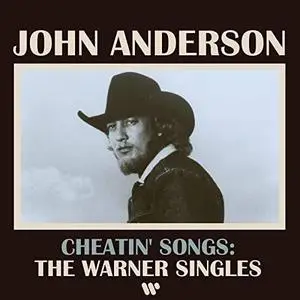 John Anderson - Cheatin' Songs: The Warner Singles (2020)
FLAC tracks | 01:44:05 | 589 Mb
Genre: Country / Label: Warner Music
Neo-honky tonker John Anderson was born in Apopka, Florida, in 1955 and grew up listening to rock & roll, until he discovered country music at age 15 through Merle Haggard. He moved to Nashville in the early '70s, showing up at his sister's house with no warning, and worked a variety of odd jobs (including one as a roofer for the Grand Ole Opry) while playing clubs at night. Eventually, all the hard work paid off with a contract for Warner Bros., and Anderson released his first single in 1978. His self-titled debut album appeared in 1980 and helped signal the rise of the new traditionalist movement, drawing critical praise as well.