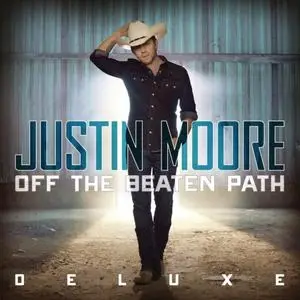 Justin Moore - Off The Beaten Path Deluxe Edition 2013 (2020)
FLAC tracks | 56:00 | 372 Mb
Genre: Country / Label: Big Machine Label Group, LLC
"[Moore] engages in a bait and switch: cloaking old-school values with new-school references. He is in no way a dissenter, merely someone who understands that old forms can stand even stronger with injections of new ideas […] Mr. Moore is solid in his convictions: that country music of the 1970s, the more accessible side of the outlaw years, is worth preserving, and that the true modern spirit of that sound is mindful of the rest of the world." Rolling StoneOff the Beaten Path is the third studio album by American country music artist Justin Moore. The album includes duets with Miranda Lambert and Charlie Daniels. The album includes the singles "Point at You", "Lettin' the Night Roll" and "This Kind of Town".