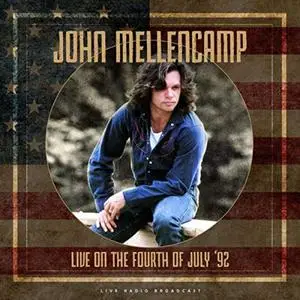 John Mellencamp - Live on the fourth of july '92 (2020)
FLAC tracks | 2:01:15 | 823 Mb
Genre: Country Rock / Label: The Media Champ
John Mellencamp was born in Seymour, Indiana on October 7, 1951. He started out for a brief period of time as a glam rocker, but then tried out for a solo career with his first album Chestnut Street Incident released by former David Bowie manager, Tony DeFries on the Mainman (division of MCA) label. That album was a complete flop partly due to the fact that the record label wanted to mold John into something he was not (a pretty boy ala James Dean) and the fact that the album mostly consisted of cover songs.