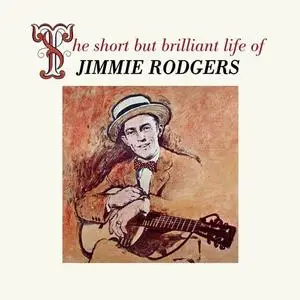 Jimmie Rodgers - The Short but Brilliant Life of Jimmie Rodgers (2021)
MP3 320 kbps | 2:43:10 | 339 Mb
Genre: Folk, Pop, Country / Label: Jimmie Rodgers
De son vrai nom James Frederick Rodgers, Jimmie Rodgers naît le 18 septembre 1933 à Camas dans l'état de Washington. Il ne présente aucun lien de parenté avec l'autre Jimmie Rodgers, chanteur de country, disparu l'année de sa naissance. Il apprend la musique dès l'âge de cinq ans grâce à sa mère, professeur de piano, avant de se mettre à la guitare. Jeune adulte, hésitant à se consacrer totalement à une carrière musicale, il prend la voie militaire et s'engage dans l'US Air Force durant la Guerre de Corée. Finalement stationné à Nashville entre 1954 et 1956, il découvre le riche patrimoine musical de la ville et notamment la chanson qui allait devenir l'un de ses principaux hits : « Honeycomb ». Il enregistre sa version du tube de Georgie Shaw en 1957 et connaît un succès retentissant en s'installant pour un mois en tête des charts. Il publie alors l'album Jimmie Rodgers et plusieurs autres succès suivent, comme « Kisses Sweeter Than Wine » (n° 7 du Billboard) la même année, « Oh-Oh, I'm Falling in Love Again » (n° 7), « Secretly » (n° 3), et « Are You Really Mine? » (n° 10), « Bimbombey » (n° 11) en 1958 ou encore « Ring-a-ling-a-lario » (n° 32) et « Tucumcari » (n° 32) en 1959.