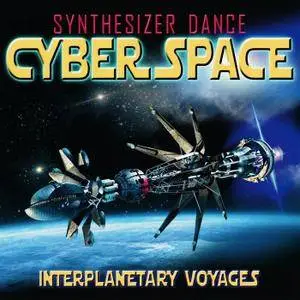 Cyber Space - Interplanetary Voyages (2015)
Spacesynth, Italo-Disco, Synth-pop | MP3 CBR 320 kbps | 01:10:22 | Scans included | 164 MB + 5% Recovery
Label: ZYX | # ZYX 24002-2 | Tracks: 12 | Rls.date: 2015
Album INTERPLANETARY VOYAGES from Italo Disco New Generation originated artists CYBER SPACE, representing the now third release in the series. CYBER SPACE has wholeheartedly committed to the 80s Space-Synth Sound. 12 songs full of futuristic sounds that bring you closer to the dream of interplanetary travel! For friends of the 80s Sounds like Laserdance, Koto, Hypnosis, it is a must to have this album!
Tracklist
:
01. Disco (Don't Stop) (05:18)
02. Give It To Me (05:27)
03. Planet Of The Titans (05:11)
04. Discovery Flight (06:00)
05. Star Machine (06:11)
06. Interplanetary Voyages (06:49)
07. You're So Strong (05:12)
08. Into The Light (06:04)
09. Time Traveller (06:27)
10. Space Cart (06:32)
11. Future On Mars (05:17)
12. Danger From Space (Album Version) (05:40)